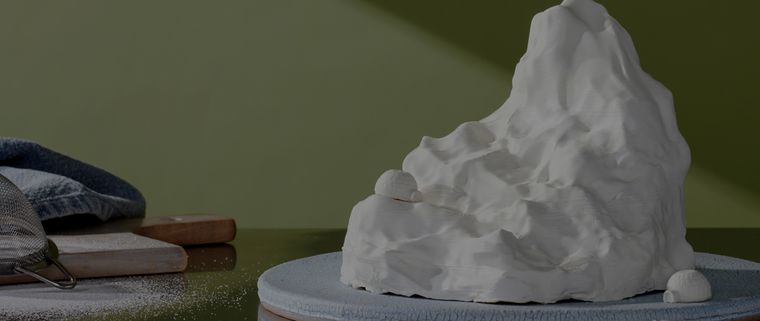 Chocolate & food
Custom food safe molds in minutes
Quickly create edible treats in almost any shape for custom commissions and expanding product lines.
Just $1 per re-usable mold
100% food safe
Create almost any shape
Pick up intricate detail
How it works
Mold or form in minutes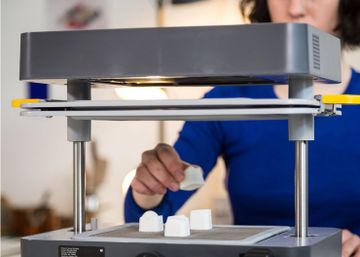 Design a template
Sketch on paper or design your template in the CAD package of your choice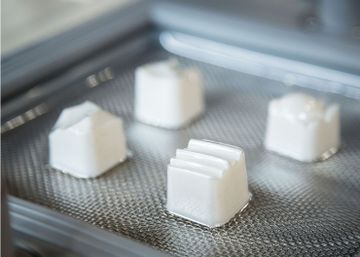 Print, carve or sculpt it
3D print your design or make your object any way you see fit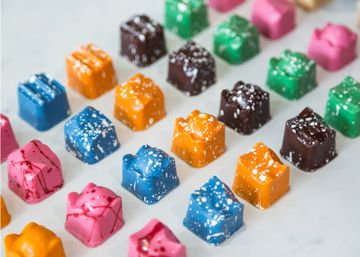 Create instant molds
Use one of our machines to create molds or form packaging in minutes
The Multiplier is more affordable than the setup cost of one custom chocolate mold with most manufacturers.
A custom mold might have taken 8-12 weeks to prepare, with setup fees costing in the £1000's and MOQs that are prohibitively high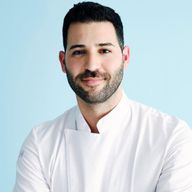 Philip Khoury
Pastry Chef and Chocolatier at Harrods, London
Benefits
Bring your molds & packaging in house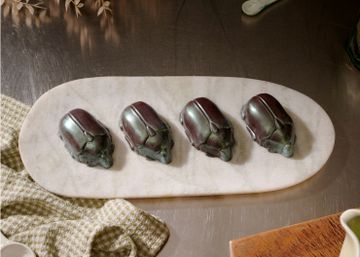 Make Short Runs of Custom Creations
No more waiting for factories, make products on your desktop in seconds. Your ideas on your schedule.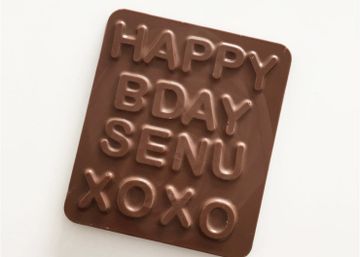 Customize Products for Your Customers
Try out ideas in a flash and make changes on the fly. No need to send revisions to the factory.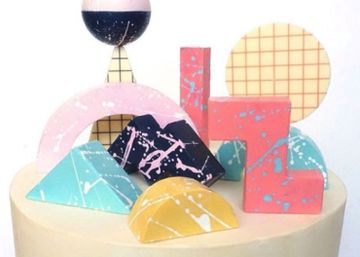 Quickly try out Ideas for New Products
No more minimum order quantities, make 1 or make 100 - just $1/sheet and no factory set up costs.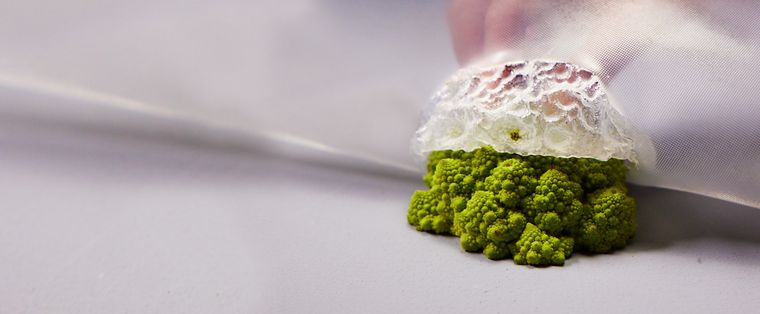 Start your journey
Take a look at our machines or talk to a specialist to start making with Mayku machines
Case studies
See what others are making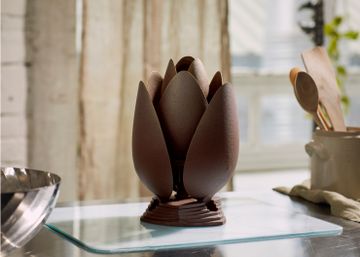 Philip Khoury
Watch how Eka Home used the Multiplier to create an opening chocolate flower.
Read the story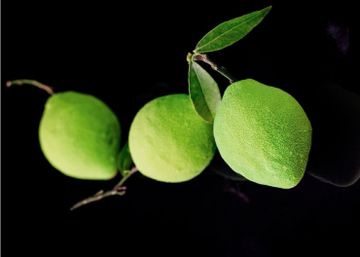 Damian Wager
Read how Damien creates custom dessert molds.
Read the story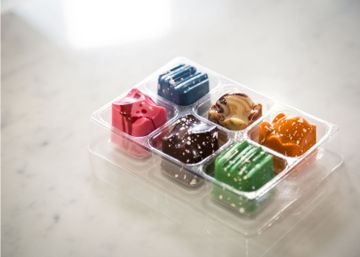 Paul A. Young
Take a look at Paul's artisinal chocolates with an artistic touch.
Read the story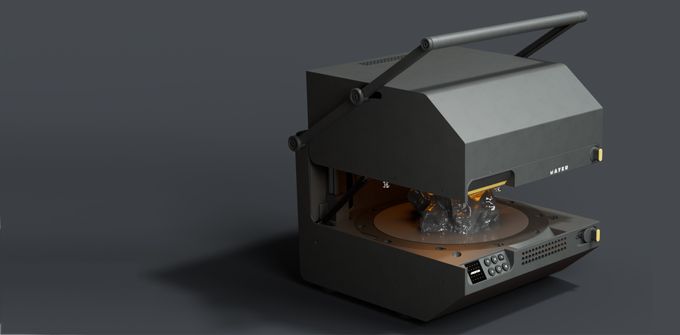 Multiplier
Pressure Forming
Capture intricate detail with in-house prototyping and production for custom molds and parts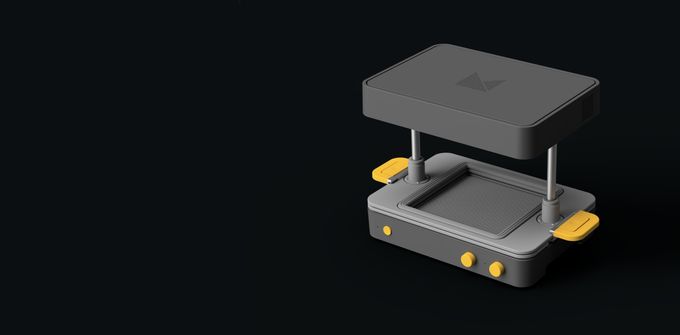 FormBox
Vacuum Forming
Launch rapid and affordable product lines for custom molds, models and product parts
Watch how Philip Khoury uses the Mayku Multiplier
Chocolate & food on the blog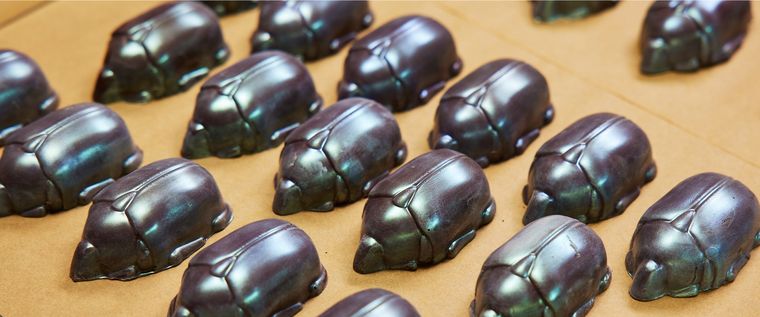 Start your journey
Take a look at our machines or talk to a specialist to start making with Mayku machines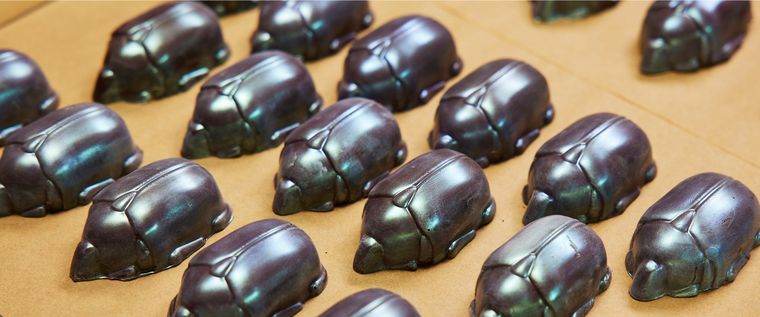 Chocolate & food tips to your inbox
Sign up for stories, tips and news to improve your making and take your chocolate or food business to the next level.
Ask a question
Want to know more? Send us a question and we'll get back to you as soon as we can.
Ask us a question
Book a chat
Want to learn how Mayku can help you? Book a call with one of our experts.
Talk to a specialist
Get a quote
Ready to buy? Talk to us to get pricing on the Multiplier or FormBox for your specific needs.
Get a quote