Pressure forming perfected: Coventry University's dive into the Mayku Multiplier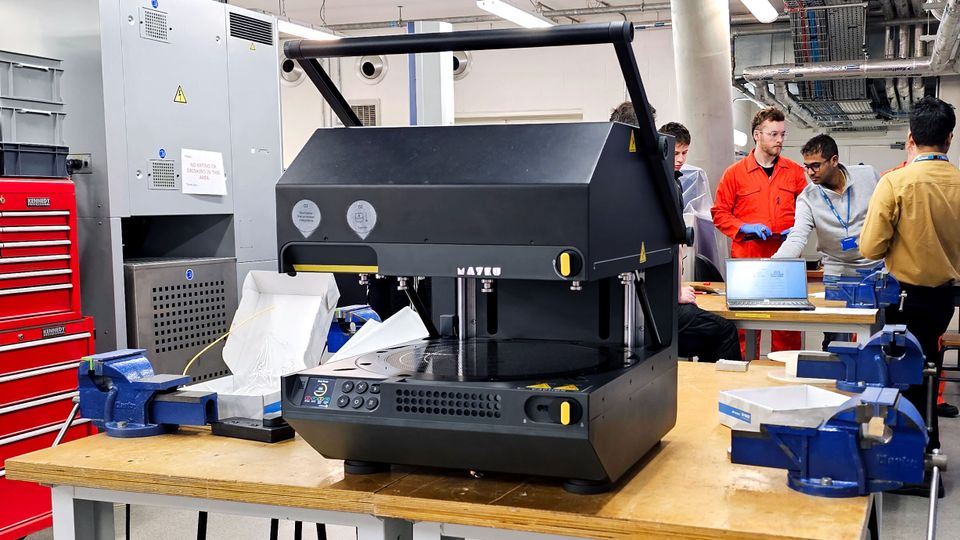 At Coventry University's School of Mechanical, Aerospace, and Automotive Engineering, students were given access to the Mayku Multiplier to reimagine conventional pressure forming techniques.
Several student teams spent an entire term exploring the Multiplier's potential uses. At the same time, university faculty were able to explore how it could enhance course delivery and student instruction.

Multiplier Education Brochure
Explore the benefits of pressure forming in education
Mayku actively supported students and faculty throughout the process, starting with an initial meeting, followed by routine check-ins. Each project concluded with a presentation of each student team's discoveries.
One team's standout approach was combining dye sublimation with pressure forming to introduce forms with a range of colors. This allowed students to display secondary data through color shades on the formed item.
A colored form using dye sublimation. Colors are used here to indicate land topology information
Diverse colors in thermoforming
Dye sublimation differs from inkjet or laser printing: instead of laying ink on the surface, it uses heat to embed dye into materials such as plastic, making it an ideal method for coloring thermoforming sheets.
The result of this method is a long-lasting finish that resists wear and tear. Often found in items like sportswear and signs, the students used dye sublimation to display land topography information on a model.
Blending dye sublimation with pressure forming
The first step involved choosing a material suitable for printing color data. This would then be paired with a thermoforming sheet and molded using the Multiplier over a 3D form. The chosen cast film needed to be flexible enough to match the mold's shape without warping the image, and resilient enough to handle the Multiplier's forming temperature. A neutral sheet color was essential to maintain accurate color representation from the transfer image.
The mold was designed using Blender, a free 3D modeling software, and then printed using an Ultimaker 3D printer. The model was designed with uniform step elevation, which helped to reduce deformation of the 2D dye sublimation image, and enabled faster prototyping.
Uniform step elevation made the mold easier and faster to 3D print, and reduced distortion of the dye sublimation image
Mayku HIPS and PETG materials were used for experimentation, as they were well-suited for the process. First, each sheet had to be preprocessed by spraying it with a polyester spray to bond the colored cast film to it, and also to help preserve the color quality of the cast film.
Before pressure forming, the mold needed to be aligned perfectly with the image so it would correspond to the correct parts of the final form. It was then formed using temperatures of 180 °C with three minutes of continuous heat and pressure.
Discovering outcomes and real-world uses
The team achieved success with the technique, especially using PETG, but also found areas for improvement. For instance, in some situations, the form fit too snugly on the mold. By applying a silicone release agent to the sheet and adjusting the mold's draft angles, release became easier.
Dye sublimation thermoforming – The final result
With the technique validated, the team concluded that it holds potential for varied applications, including model categorization, customization, error visualization, and embossing. By coloring materials prior to forming, manufacturing efficiency is enhanced, paving the way for a streamlined production process.
Previously, an external heat press was needed for dye sublimation to transfer dye onto materials. With the Mayku Multiplier's new Custom Mode, it's now possible to use the machine as its own heat press, making the process more seamless and efficient.
Innovation meets productivity
As a key faculty member of the department, Dr. Mashid Yazdi Far supervises hundreds of students working on their final projects. With this amount of students, the department's fabrication tools are always in high demand. Plus, each student needs instruction and training on how to use equipment safely.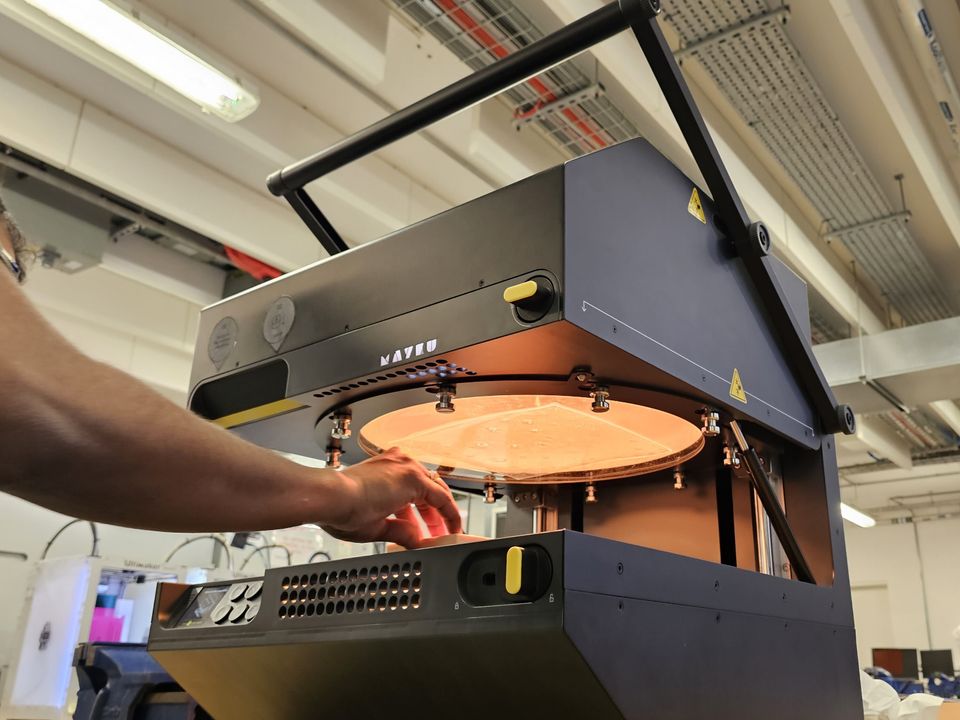 Mayku Multiplier used at Coventry University
Throughout their evaluation of the machine, faculty found that the Mayku Multiplier's easy-to-use interface allowed students to quickly gain confidence in using the machine with little-to-no supervision, enabling them to experiment safely with different materials and processes.
The Multiplier's user-friendly design and fast prototyping have improved our educational processes, allowing students to experiment more effectively and enhance their learning experience.
— Dr. Yazdi Far
The Mayku Multiplier: Raising the bar for educational excellence
Introduce a transformative tool to your educational toolbox. See firsthand how the Mayku Multiplier can amplify your teaching methods. Reach out now and book a conversation with a Mayku expert.

Multiplier Education Brochure
Explore the benefits of pressure forming in education
Get in touch
Let's chat about possible applications or any other ideas or questions you might have. Book a call with a member of our team below.
Find a time
Submit a question
Want to know more? Send us a question and we'll get back to you as soon as we can.
Ask now
Find a reseller
Our certified resellers have invaluable application and workflow knowledge. Connect with a reseller near you.
Connect