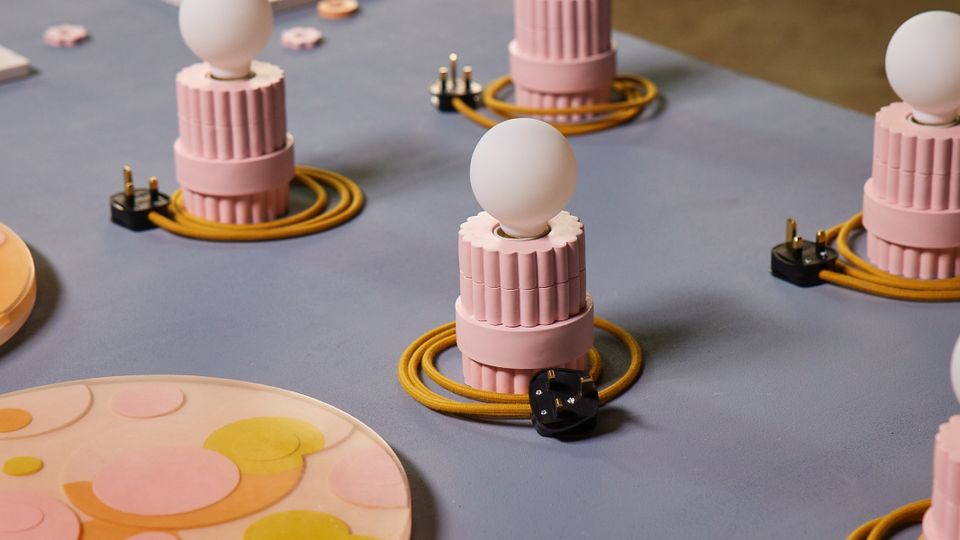 Privacy Notice
Last updated 26th May 2022 (if you would like a copy of any previous version of this notice, please email [email protected])
This privacy notice explains how Mayku Ltd ("we", "us" or "our") collects, uses, and shares information about individuals that:
browse https://www.mayku.me/ ("our Website");
are employed by our corporate customers or resellers;
or have bought and use our services or products to use themselves.
We'll refer to these different types of individuals as "you" or "your" in this policy.
Mayku Ltd is registered as a controller with the Information Commissioner's Office ("ICO") (under number ZB334683), the regulator for data protection matters in the UK.
We reserve the right to change this privacy notice at any time by changing it on our Website, or by emailing you.
Personal identification information
Introduction
Mayku sells pressure forming machinery ("Devices") to unincorporated small business owners (such as sole traders) and individuals pursuing hobbies ("Customers"), as well as companies ("Corporate Customers"), who want the freedom to create ultra-precise moulds and production parts outside industrial warehouses and factories. We also sell our Devices to other companies for them to sell on to their own customers ("Resellers").
Our high-tech Devices log information about how they have been used and potential causes for errors (e.g. temperature and material type) so users can experiment and evolve their designs or troubleshoot their prototypes. Devices can also be connected to the internet so it benefits from the latest software updates, as well as allowing remote-access to our customer support teams so we can help with the troubleshooting process ("Services").
We collect personal data (which is any information which can or could be used to identify a living person) when you buy or use our Devices and Services, as well as when you visit our Website.
We always act as the controller for personal data, which means Mayku makes decisions about what information is collected, what it is used for and who we share it with. If you are employed by one of our Corporate Customers or Resellers, or if you visit our Website and navigate to a third-party using a link we have published – those Corporate Customers, Resellers and third-party website owners are also controllers and may use your personal data for different purposes. If you'd like further details about how they use your information, you should read their privacy notices.
If you have any questions about this privacy notice, including any requests to exercise your legal rights set out below. You can contact the data privacy manager by using the contact details set out below.‍
Contact details

Mayku Ltd, Unit J410, Jam Studios, The Biscuit Factory, 100 Drummond Road, SE16 4DG
Email address: [email protected]
You have the right to make a complaint at any time to the ICO which you can do via its website (https://ico.org.uk/make-a-complaint/). However, we hope we are able to resolve your concerns before you feel it is necessary to approach the ICO so please contact us in the first instance.
2. The data we collect about you

We have grouped together the types of personal data we may collect as follows:
Identity Data includes first name, last name, title, job title, employer, profile picture and social media handle (if you interact with our social media pages)
Contact Data includes billing address, delivery address, personal or work email address and telephone numbers.
Transaction Data includes details about payments to and from you and other details of Devices and Services you have purchased from us.
Technical Data includes internet protocol (IP) address, your login data, browser type and version, time zone setting and location, browser plug-in types and versions, operating system and platform and other technology on the devices you use to access the Site.
Registration Data is created when you register your unique Device serial number with Mayku. This means we can associate data about your Device with your Contact Details and receive information from your Device when you connect it to the internet.
Usage Data includes information about how you use our Website, Devices and Services.
Feedback Data: responses you provide to any surveys we send, or that you provide when you leave us a review or make a complaint.
Marketing Data includes your preferences in receiving marketing from us, and how you'd like us to communicate with you.
We also collect, use and share Aggregated Data such as statistical or demographic data for any purpose. Aggregated Data may be derived from your personal data but is not considered personal data as it cannot be used to directly or indirectly reveal your identity. For example, we may aggregate your Usage Data to calculate the percentage of users accessing a specific Website feature or the number of Device and Service types that are purchased.
Your Device also creates Device Data. This is not personal data but information about how Device has been used (e.g. temperature settings). When you register your Device serial number and you connect the Device to the internet, we receive Device Data. Our customer support teams use Device Data to help troubleshoot any issues you may encounter and to identify statistical trends (e.g. maintenance required after specific number of uses). You can decline to share Device Data by changing the settings during the initial set-up process, via the Device settings or by emailing [email protected].
3. How is your personal data collected?
We use different methods to collect data from and about you including through:
Direct interactions. You may give us your Identity and Contact by filling in forms, providing documentation or by corresponding with us by post, email or otherwise. This includes personal data you provide when you:
use our Website, Devices and Services;
create an account for our Website or otherwise;
contact us to report a problem with the Website, Devices or Services, or for other purposes;
request marketing to be sent to you; or
give us some feedback.
Automated technologies or interactions. As you interact with our Website, we automatically collect Usage Data and Technical Data about your equipment, browsing actions and patterns. We collect this personal data by using cookies and other similar technologies.
Third parties or publicly available sources. We may receive personal data about you from the third parties and public sources as set out below:
Technical Data from the following parties:

analytics providers such as Google Analytics;
social media platforms where you interact with official Mayku accounts and professional social media handles of our staff; and
our Corporate Customers or Resellers.

4. How we use your personal data
Under UK data protection law, we need a legal reason (known as a lawful basis) for holding, collecting and using your personal data. There are 6 main legal reasons which organisations can rely on. The most relevant are:
If you are a Customer, where we need to perform the contract we are about to enter into or have entered into with you.
pursue our legitimate interests (our justifiable business aims) but only if those interests are not outweighed by your other rights and freedoms (e.g. your right to privacy).
Where we need to comply with a legal or regulatory obligation.
Where you have consented (given us clear permission) to use your personal data a certain way.
We use your personal data for the following reasons:
Lawful Basis
Purpose for using your personal data
Contract

To administrate or perform our contract with you.
To process your payment information in connection with any contract we have with you.
To send you updates about the services you have bought (e.g. confirmation of order, arrival time).
To deliver Devices to the selected delivery address

Legal Obligation

Recording your preferences (e.g. marketing) to ensure that we comply with data protection laws.
Where we send you information to comply with a legal obligations (e.g. where we send you information about your legal rights).
Where we retain information to enable us to bring or defend legal claims.
To fulfil any statutory rights our Customers have as consumers

Legitimate Interests

Where using your information is necessary to pursue our legitimate business interests to:

to administer or perform our contract with our Corporate Customer or Reseller;
improve and optimise our Website, Devices and Services;
monitor and make improvements to our Website to enhance security and prevent fraud;
to provide our services to you and ensure the proper functioning of our Website and Devices;
to market to existing and prospective Corporate Customers and Resellers;
to access Device Data to provide enhanced customer service; and
to protect our business and defend ourselves against legal claims.




Where we use your information for our legitimate interests, we have assessed whether such use is necessary and that such use will not infringe on your other rights and freedoms.

Consent

Where you have provided your consent to providing us with information or allowing us to use or share your information.
Where you have consented to receive marketing material from us.
Marketing
We strive to provide you with choices regarding certain personal data uses, particularly around marketing and advertising.
If you're a Customer, we'll only send your marketing if you've told us you'd like to be added to our mailing list. If you work for a prospective or existing Corporate Customer or Reseller, we may contact you on your work Contact Details.
Promotional offers from us
We may use your Identity, Contact, Technical, Usage and Profile Data to form a view on what we think you may want or need, or what may be of interest to you. This is how we decide which Devices, Services and offers may be relevant for you and send to you through our marketing messages.
You will receive marketing messages from us if you have requested information from us or purchased Devices or Services from us and you have not opted out of receiving that marketing.‍
Opting out
You can ask us or third parties to stop sending you marketing messages at any time by contacting us or unsubscribing from our marketing list.
Where you opt out of receiving these marketing messages, this will not apply to personal data provided to us as a result of a Service use, warranty registration, Service experience or other transactions.
Cookies
For detailed information on the cookies we use and the purposes for which we use them, please see our Cookie Policy.
5. Disclosures of your personal data
We may have to share your personal data with the parties set out below for the purposes set out in the table in paragraph 4 above.
Our Staff: our employees (or other types of workers) who have contracts containing confidentiality and data protection obligations in order to process your order.
Our supply chain: Service providers who assist our business operations (e.g. provide payment, marketing, IT and system administration services.
Our Corporate Customers and Resellers
Social Media
Professional advisers including solicitors, accountants and insurers who provide specialist advice to help us conduct our business.
Regulators and other authorities based in the United Kingdom (e.g. HMRC)
Actual or prospective buyer to whom we may choose to sell, transfer, or merge parts of our business or our assets. Alternatively, we may seek to acquire other businesses or merge with them.
We require all third parties to respect the security of your personal data and to treat it in accordance with the law. We do not allow our third-party service providers to use your personal data for their own purposes and only permit them to process your personal data for specified purposes and in accordance with our instructions.
6. International transfers
Many businesses in our supply chain are based outside the UK and European Economic Area (EEA) so their processing of your personal data requires us to send your personal data outside the UK.
Whenever we transfer your personal data out of the UK, we ensure we have in place the necessary legal mechanism required. Please contact us if you'd like additional details.
7. Data security
We have put in place appropriate security measures to prevent your personal data from being accidentally lost, used or accessed in an unauthorised way, altered or disclosed.
In addition, we limit access to your personal data to our staff and other third parties who have a business need to know. They will only process your personal data on our instructions and they are subject to a duty of confidentiality.
We have put in place procedures to deal with any suspected personal data breach and will notify you and any applicable regulator of a breach where we are legally required to do so.‍
8. Data retention
How long will you use my personal data for?
We will only retain your personal data for as long as necessary to fulfil the purposes we collected it for, including for the purposes of satisfying any legal, accounting, or reporting requirements.
To determine the appropriate retention period for personal data, we consider the amount, nature, and sensitivity of the personal data, the potential risk of harm from unauthorised use or disclosure of your personal data, the purposes for which we process your personal data and whether we can achieve those purposes through other means, and the applicable legal requirements.
In some circumstances we may anonymise your personal data (so that it can no longer be associated with you) for research or statistical purposes in which case we may use this information indefinitely without further notice to you.‍
9. Your legal rights
Under UK data protection law, you have the following rights in relation to your personal data.
Access to information: You have the right to request a copy of the information Mayku holds about you.
Ensuring accuracy of information: Mayku wants to make sure that your personal information is accurate and up-to-date. You may ask Mayku to correct or complete information that is inaccurate or incomplete.
Right to erasure: You may have a right to erasure, which is more commonly known as the 'right to be forgotten'. This means that in certain circumstances you can require Mayku to delete personal information held about you.
Ability to restrict processing: You may also have the right to require Mayku to restrict Mayku's use of your personal information in certain circumstances. This may apply, for example, where you have notified Mayku that the information Mayku holds about you is incorrect and you would like Mayku to stop using such information until Mayku has verified that it is accurate.
Right to data portability: You may have the right to receive personal data Mayku holds about you in a format that enables you to transfer such information to another data controller (e.g. such as another service provider).
Right to complain: You will always have the right to lodge a complaint with the ICO as listed above.
Preventing direct marketing: Mayku does not sell your personal data. From time to time, Mayku may send emails containing information about new features and other news about us. This is considered direct marketing. Mayku will always inform you if Mayku intends to use your personal data or if Mayku intends to disclose your information to any third party for such purposes.
Objecting to other uses of your information: You may also have the right to object to Mayku's use of your information in other circumstances. In particular, where you have consented to Mayku's use of your personal data, you have the right to withdraw such consent at any time.
If you would like further information on how you can exercise these rights, please email us at [email protected].‍
No fee usually required
You will not have to pay a fee to access your personal data (or to exercise any of the other rights). However, we may charge a reasonable fee if your request is clearly unfounded, repetitive or excessive. Alternatively, we may refuse to comply with your request in these circumstances.‍

What we may need from you
We may need to request specific information from you to help us confirm your identity and ensure your right to access your personal data (or to exercise any of your other rights). This is a security measure to ensure that personal data is not disclosed to any person who has no right to receive it. We may also contact you to ask you for further information in relation to your request to speed up our response.‍

Time limit to respond
We try to respond to all legitimate requests within one month. Occasionally it may take us longer than a month if your request is particularly complex or you have made a number of requests. In this case, we will notify you and keep you updated.‍

Terms & Conditions
Please read these terms and conditions.
As we can accept your order and make a legally enforceable agreement without further reference to you, you must read these terms and conditions to make sure that they contain all that you want and nothing that you are not happy with.
Application
1. These terms and conditions will apply to the purchase of Goods by you (the Customer or you). By ordering any of the Goods, you agree to be bound by these terms and conditions.
2. If you are a Consumer, you have certain rights and entitlements that Traders do not have. For example, Traders can't cancel their orders, they have different legal rights where there is a problem with any Goods, and we don't compensate them in the same way for losses caused by any Goods. Where a term applies just to Traders or just to Consumers, this is clearly stated.
Information about us and how to contact us
3. We are Mayku Ltd a company registered in England and Wales under number 9768501 whose registered office is at Mayku Ltd, The Biscuit Factory, Unit J410, Jam Studios, 100 Drummond Road, London, United Kingdom, SE16 4DG, with email address [email protected] (the "Supplier" or "us" or "we" or "our").
4. If we have to contact you, we will do so by telephone or by writing to you at the email or postal address provided to us in your Order. All personal information provided by you will be strictly retained under the terms of our Privacy Policy.
Interpretation
5. The following definitions apply to these terms and conditions:
"Consumer" means an individual acting for purposes which are wholly or mainly outside his or her trade, business, craft or profession;
"Contract" means the legally-binding agreement between you and us for the supply of the Goods;
"Delivery Location" means your address or other location where the Goods are to be supplied, as set out in the Order;
"Goods" means the goods advertised on the Website that we supply to you of the description, and in the quantity, as set out in the Order;
"Order" means the Customer's accepted order for Goods to be supplied by us, as submitted following the step by step process set out on the Website;
"Trader" means an individual or entity acting for purposes which are wholly or mainly outside his, her or its trade, business, craft or profession;
"Website" means our website, mayku.me on which the Goods are advertised.
6. When we use the words "writing" or "written" in these terms, this includes emails.
Our Contract with you
7. The Order process is set out on the Website. Each step allows you to check and amend any errors before submitting the Order.
8. A Contract will be formed for the Goods ordered only when you receive an email from us confirming the Order (the "Order Confirmation"). You must ensure that the Order Confirmation is complete and accurate and inform us immediately of any errors. We are not responsible for any inaccuracies in the Order placed by you.
9. You will receive the Order Confirmation within a reasonable time after making the Contract, but in any event not later than the delivery of any Goods supplied under the Contract.
10. We will assign you an order number which will be set out in the Order Confirmation. It will help us deal with your queries if you can state your order number whenever you contact us about an Order.
11. When an Order has been submitted on the Website, we reserve the right to reject it for any reason, although we will inform you of this rejection in writing and will not charge you for the Goods ordered.
12. You can only submit an Order for the Goods if you are eligible to enter into a Contract under the laws of the country or territory in which you are resident.
Goods
13. The description of the Goods is as set out on the Website, catalogues, brochures or other form of advertisement. Any description, including any images of the Goods, is for illustrative purposes only and there may be small discrepancies in the size and colour of the Goods supplied.
14. In the case of any Goods made to your special requirements, it is your responsibility to ensure that any information or specification you provide is accurate.
15. All Goods advertised for sale on the Website are subject to availability.
16. We reserve the right to make any changes to the Goods which are necessary to in order to:
comply with any applicable law or safety requirement; or
implement minor technical adjustments and improvements,
If such changes are necessary, we will notify you of these changes in writing.
17. By placing an Order, you agree that you will not purchase the Goods with an intention to resell them in any manner whatsoever. You shall not reverse engineer the Goods or use the Goods to create a competitive product.
Your rights to make changes
18. If you wish to make a change to the Goods you have ordered please contact us. We will let you know if the change is possible. If it is possible we will let you know about any changes to the price of the Goods, the timing of supply or anything else which would be necessary as a result of your requested change, and ask you to confirm whether you wish to go ahead with the change. If we cannot make the change or the consequences of making the change are unacceptable to you, you may want to end the Contract (see 'Your right to cancel').
Price and Payment
19. The price of the Goods, and any additional delivery or other charges, is that set out on the order pages of the Website at the date of the Order, or any such other price as we may agree in writing.
20. Prices and charges include VAT (or any applicable sales tax if you are based in the United States of America) at the rate applicable at the time of the Order. If the rate of VAT (or any applicable sales tax) changes between the date of your Order and the date we supply the Goods, we adjust the rate of VAT or sale tax that you pay, unless you have already paid in full before the change in the rate of VAT or sales tax takes effect.
21. Except in the event of a manifest error (see below, paragraph 23), any price quoted for the Goods is valid for a maximum period of one day from the day on which you see it on the Website, unless we expressly withdraw it at an earlier time.
22. It is always possible that, despite our best efforts, some of the Goods we sell may be incorrectly priced. We will normally check prices before accepting your order so that, where the Goods correct price at your order date is less than our stated price at your order date, we will charge the lower amount. If the Goods' correct price at your order date is higher than the price stated to you, we will contact you for your instructions before we accept your order.
23. If we accept and process your order where a pricing error is obvious and unmistakeable and could reasonably have been recognised by you as a mispricing, we may end the Contract, refund you any sums you have paid and require the return of any goods provided to you.
24. You must pay by submitting your credit or debit card details with your Order. We will charge your debit or credit card immediately.
Risk and Title
34. Risk of damage to, or loss of, any Goods will pass to you when the Goods are delivered to you. You must, if reasonably practicable, examine the Goods before accepting them.
35. You do not own the Goods until we have received payment in full. If full payment is overdue we can choose, by notice to cancel any delivery and end any right to use the Goods still owned by you, in which case you must return the Goods or, if you reside in the United Kingdom only, allow us to collect them.
Conformity and Guarantee
36. If you are a Consumer, we are under a legal duty to supply Goods that are in conformity with this Contract.
37. Upon delivery, the Goods will:
be of satisfactory quality (if you are a Consumer, within the meaning of the Consumer Rights Act 2015 and if you are a Trader, within the meaning of the Sale of Goods Act 1979);
be reasonably fit for any particular purpose for which you buy the Goods which, before the Contract is made, you made known to us (unless you do not actually rely, or it is unreasonable for you to rely, on our skill and judgment) and be fit for any purpose held out by us or set out in the Contract; and
conform to their description.
38. The guarantee at paragraph 37 is in addition to your legal rights in relation to Goods that are faulty or not as described. Except to the extent set out above, if you are a Trader, we exclude all terms implied by sections 13 to 15 of the Sale of Goods Act 1979 and sections 3 to 5 of the Supply of Goods and Services Act 1982.
Your right to cancel
39. Subject as stated in these terms and conditions, if you are a Consumer, you can cancel this Contract without giving any reason at any time from the date of the Contract until the day which is 14 days from the day on which you (or your nominee) receive the Goods or, if the Goods are delivered in instalments, 14 days after you (or your nominee) receive the last instalment of the Goods (the "Cancellation Period"), and receive a full refund.
40. If you cancel this Contract within the Cancellation Period, we will reimburse to you all payments received from you, including the costs of delivery, except for:
supplementary costs arising if you chose a type of delivery other than the least expensive type of standard delivery offered by us; and
deductions for loss in value of any Goods supplied, if the loss is the result of unnecessary handling by you (i.e. handling beyond the sort that might be reasonably allowed in a shop). This is because you are liable for that loss and, if that deduction is not made, you must pay us the amount of that loss. If we refund you the price paid before we are able to inspect the goods and later discover you have handled them in an unacceptable way, you must pay us an appropriate amount.
To exercise your right to cancel, you must inform us of your decision to cancel this Contract by a either completing the Model Cancellation Form and sending to [email protected], or by sending a clear statement setting out your decision to cancel your Order to [email protected].
Timing of reimbursement
42. If you are a Consumer, have exercised you right to cancel during the Cancellation Period and we have not offered to collect the Goods, we will make the reimbursement without undue delay, and not later than the earlier of:
14 days after the day we receive back from you any Goods supplied; or
14 days after the day you provide evidence that you have sent back the Goods.
43. If we have offered to collect the Goods or if no Goods were supplied, we will make the reimbursement without undue delay, and not later than 14 days after the day on which we are informed about your decision to cancel this Contract.
44. We will make the reimbursement using the same means of payment as you used for the initial transaction, unless you have expressly agreed otherwise; in any event, you will not incur any fees as a result of the reimbursement.
Returning Goods
45. If you are a Consumer, have exercised you right to cancel during the Cancellation Period and have received Goods in connection with the Contract which you have cancelled, you must send back the Goods without delay and in any event not later than 14 days from the day on which you communicate to us your cancellation of this Contract. The deadline is met if you send back the Goods before the period of 14 days has expired.
46. We will pay the cost of the return for all Goods ordered as part of the pre-order sale.
Our right to end the Contract
47. We may end the Contract for Goods at any time by writing to you if you do not, within a reasonable time, allow us to deliver the Goods to you or collect them from us.
48. You must compensate us if we end the Contract in the situation set out in paragraph 47 above. We will refund any money you have paid in advance for Goods we have not provided but we may deduct or charge you reasonable compensation for the net costs we will incur as a result of your breaking the Contract.
Excluding liability
49. If we fail to comply with these terms:
and you are a Consumer: we are responsible for loss or damage you suffer that is a foreseeable result of our breaking the Contract, or our failing to use reasonable care and skill, but we are not responsible for any loss or damage that is not foreseeable. Loss or damage is foreseeable if either it is obvious that it will happen or if, at the time the contract was made, both we and you knew it might happen, for example, if you discussed it with us during the sales process;
and you are a Trader: then, we will not be liable to you, whether in contract, tort (including negligence), breach of statutory duty, or otherwise, for any loss of profit, or any indirect or consequential loss arising under or in connection with any contract between us and our total liability to you for all other losses arising under or in connection with the Contract whether in contract, tort (including negligence), breach of statutory duty, or otherwise, shall be limited to the price of the Goods paid by you.
50. We do not exclude or limit in any way our liability to you where it would be unlawful to do so. This includes liability for death or personal injury caused by our negligence or the negligence of our employees, agents or subcontractors; for fraud or fraudulent misrepresentation; for breach of your legal rights in relation to the Goods (including, if you are a Consumer, the right to receive Goods which are: as described and match information we provided to you and any sample or model seen or examined by you; of satisfactory quality; fit for any particular purpose made known to us; supplied with reasonable skill and care and, where installed by us, correctly installed); and for defective Goods under the Consumer Rights Act 2015).
52. Some states in the United States of America and the laws of other countries and territories around the world do not allow the exclusion or limitation of liability of consequential or incidental damages, so the above exclusions may not apply to all users; in such states, countries or territories, liability is limited to the fullest extent permitted by law.
Intellectual Property
53. Mayku Ltd and its licensors own all intellectual property rights in the Goods. You shall acquire no interest or rights in Mayku's intellectual property by virtue of this Agreement.
Changes to these terms and conditions
54. We have the discretion to make changes to these terms and conditions at any time. If we make any such changes we will notify you, and you may then contact us to end the Contract before the changes take effect and receive a refund for any Goods paid for but not received.
Other important terms
55. If you are a Trader all amounts due under this agreement (from you to us or from us to you) shall be paid in full without any set-off, counterclaim, deduction or withholding (other than any deduction or withholding of tax as required by law).
56. If you are a Trader, these terms constitute the entire agreement between us in relation to your purchase. You acknowledge that you have not relied on any statement, promise, representation, assurance or warranty made or given by us or on our behalf which is not set out in these terms and that you have no claim for innocent or negligent misrepresentation [or negligent misstatement] based on any statement in this agreement.
57. We may transfer our rights and obligations under these terms to another organisation. We will always tell you in writing if this happens and we will ensure that the transfer will not affect your rights under the Contract. If you are unhappy with the transfer you may contact us to end the Contract within [30 days] of us telling you about it and we will refund you any payments you have made in advance for Goods not delivered.
58. You need our consent to transfer your rights to someone else (except that you can always transfer our guarantee). You may only transfer your rights or your obligations under these terms to another person if we agree to this in writing. However, you may transfer our guarantee to a person who has acquired the Goods. We may require the person to whom the guarantee is transferred to provide reasonable evidence that they are now the owner of the Goods.
59. Nobody else has any rights under this Contract (except someone you pass your guarantee on to). This Contract is between you and us. No other person shall have any rights to enforce any of its terms.
60. If a court finds part of this Contract illegal, the rest will continue in force. Each of the paragraphs of these terms operates separately. If any court or relevant authority decides that any of them are unlawful, the remaining paragraphs will remain in full force and effect.
61. Even if we delay in enforcing this Contract, we can still enforce it later. If we do not insist immediately that you do anything you are required to do under these terms, or if we delay in taking steps against you in respect of your breaking this Contract, that will not mean that you do not have to do those things and it will not prevent us taking steps against you at a later date.
62. The Contract (including any non-contractual matters) is governed by the law of England and Wales.63. We try to avoid any dispute, so we deal with complaints in the following way: If a dispute occurs customers should contact us to find a solution. We will aim to respond with an appropriate solution within 5 days. If you are a Trader, you irrevocably agree to submit all disputes arising out of or in connection with the Contract to the exclusive jurisdiction of the English courts. If you are a Consumer then, wherever you live, you can bring claims against us in the English courts and if you live in Wales, Scotland or Northern Ireland, you can also bring claims against us in the courts of the country you live in. If you are a consumer we can claim against you in the courts of the country you live in.