Creating custom PMMA car light covers with the Mayku Multiplier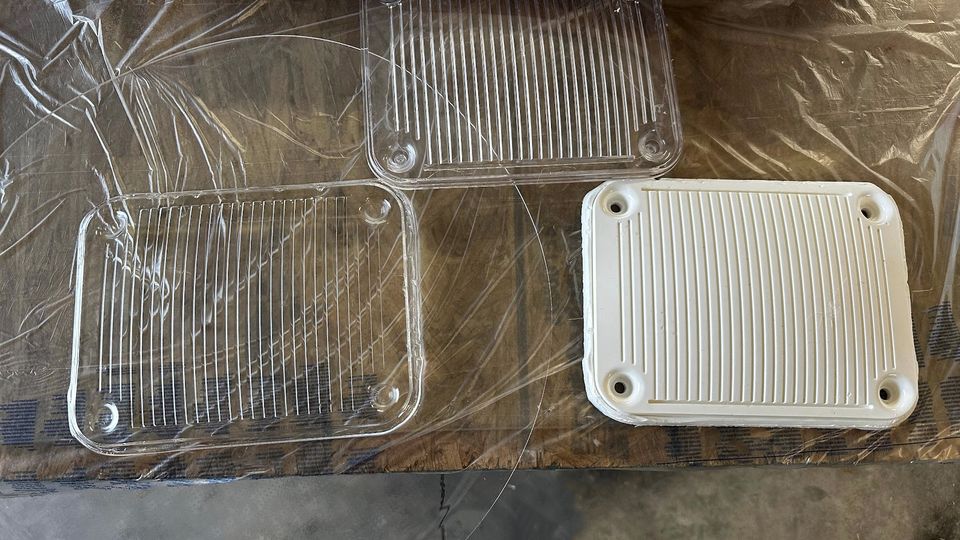 Thomas Patterson is a product manager based in South Carolina with a wealth of experience in the tech and cybersecurity industries. In addition to his day job, he has a passion for manufacturing. He has experience in 3D printing, CNC machining, and comes from a long line of blacksmiths.
His latest project involves turning old ambulances into recreational vehicles (RVs). This unique side project has allowed Thomas and his group to flex their creative muscles and make the most of local manufacturing, where the Mayku Multiplier plays a key role.
Complying with industry and legal requirements
During the conversion process of an ambulance to an RV, one of the key components that needs modification is the emergency light system. This system includes blue and red light covers that cannot be used on RVs due to local regulations.
To comply with legal requirements, more than a dozen light covers must be modified or replaced with opaque or clear covers to make them street-legal. This process requires extensive research and attention to detail, often resulting in significant time consumption.
Unfortunately, the availability of replacement light covers for industrial vehicles is limited and costly. Each second-hand light cover has an approximate cost of USD 60-100$, and since each RV requires over a dozen light covers, the expenses can quickly add up.
Testing multiple manufacturing technologies
To tackle this challenge, their initial approach was to paint the original light covers with opaque paint. However, this rendered them non-functional and negatively impacted their aesthetics.
They first attempted to create the light covers using resin 3D printing, but found that splitting the cover in half was necessary, and the process was also expensive.
They then turned to filament 3D printing and clear materials like PETG and ABS. While the material cost was acceptable, it took 8 to 12 hours to 3D print each light cover. This made the process unscalable as each ambulance conversion typically requires modification of 10-16 lights.
FDM 3D printed test part made with ABS
Using the Mayku Multiplier to make custom parts
After this didn't work, they continued to look for a possible other technology that would be suitable. And pressure forming was the technology they were looking for.
One of the main reasons they chose the Mayku Multiplier instead of DIY solutions was the technology that powers it. The Multiplier's pressure forming technology is four times more powerful than vacuum forming, making it compatible with thicker and more resistant materials needed for their specific application and offering better part quality.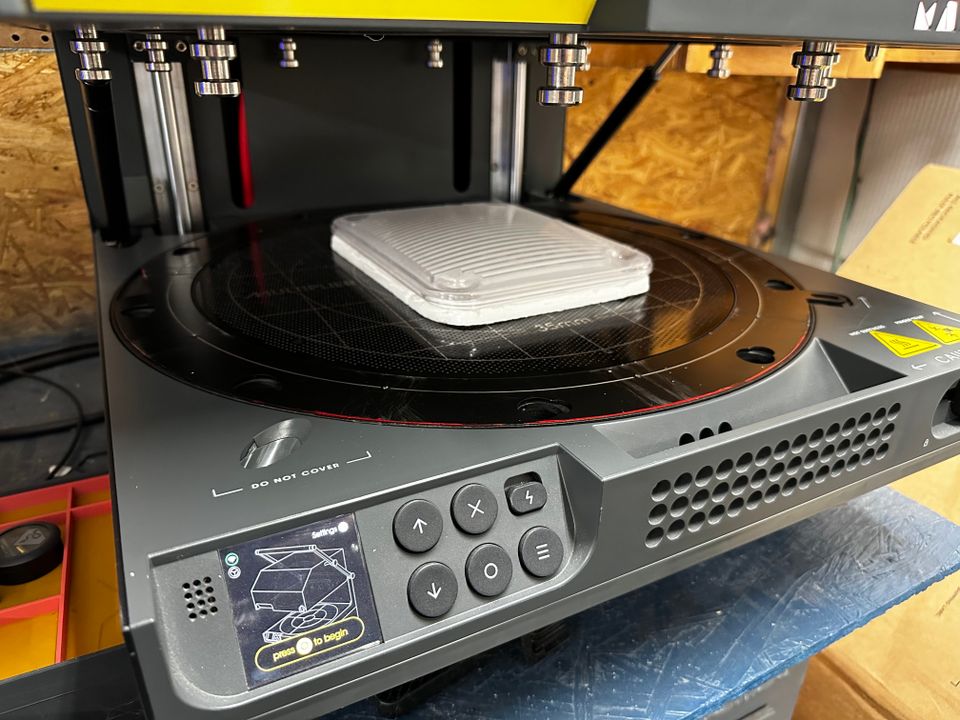 Thermoforming template placed inside the Mayku Multiplier
Making thermoforming templates with rigid casting silicone
Besides choosing the right thermoforming material, this project required making durable and precise thermoforming templates.
Even though they first started using male 3D printed templates, they later realized that a perfect template could easily be done using rigid casting silicone. After extensive testing, they chose Smooth-Cast 65D as it's a semi-rigid urethane casting resin that cures quickly to semi-rigid plastics. It offers excellent impact resistance, making it suitable for this thermoforming project.
Smooth-Cast 65D is strong enough to withstand the Multiplier's pressure, but flexible enough to allow easy PMMA de-molding without damaging the template or the formed part. Dry PTFE spray was also used to improve the de-molding experience.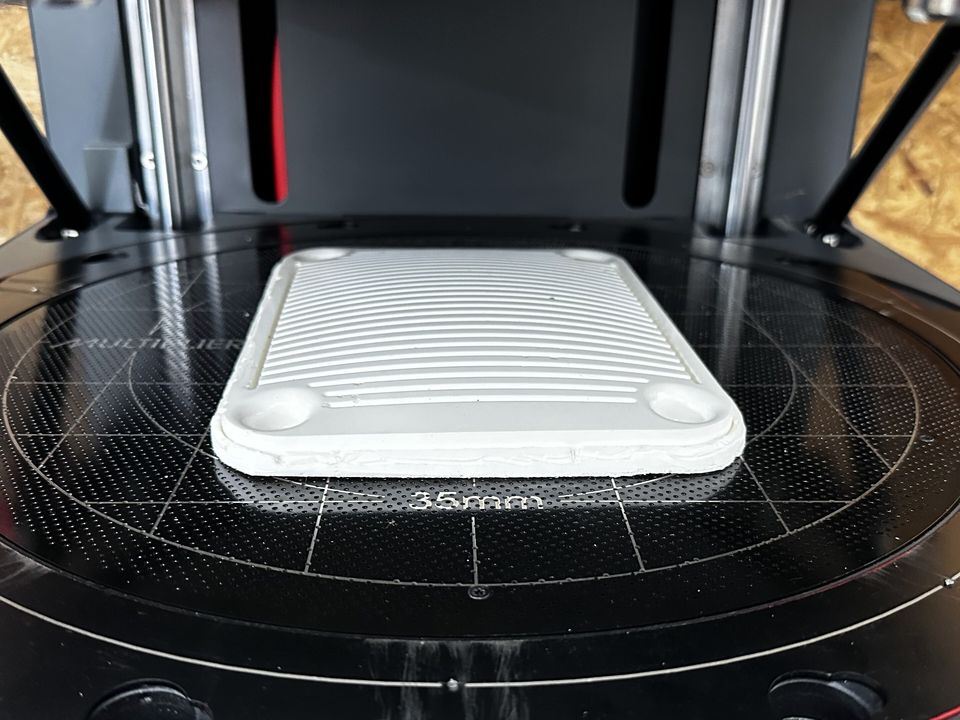 Thermoforming template made with Smooth-Cast 65D
Making PMMA parts on the Mayku Multiplier
After getting the Multiplier, they quickly set it up and began making prototypes within days. The initial tests were conducted using PETG 1mm. Although it allowed them to validate the manufacturing process, they needed a more durable material that could withstand the heavy use of an RV.
For the final light covers, they opted for PMMA 3mm. This material provides excellent optical clarity, is weather and UV resistant, and can be easily handled and processed, making it ideal for this application.
As you can see in the image below, the already assembled PMMA part offers excellent dimensional accuracy and transparency.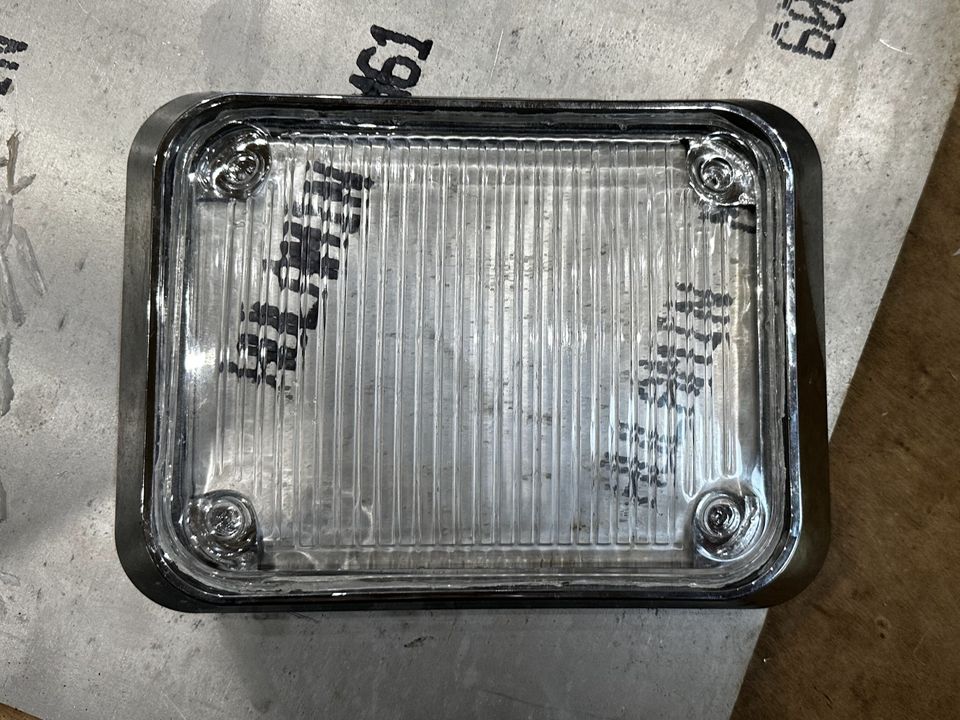 Multiplier-made PMMA custom light cover
Try out pressure forming in-house
Thanks to the Multiplier's fast cycle times, Thomas and his group are able to produce large RV light covers in approximately 12 minutes from the original 8-12 hours, resulting in an approximate 90% time savings compared to other manufacturing processes. Additionally, the part cost is lower than other alternatives while still offering the best part quality.
Technology
Part cost
Manufacturing time
Overall fit
Resin 3D printing
$30 (tough resin)
8-12 hours
Low. Light covers need to be split into two parts. Expensive.
Filament 3D printing
$17.85 (42g of filament)
8-12 hours
Low. Light covers aren't optically clear and or resistant enough.
Pressure forming
$13.99
20 minutes
Perfect. Consistent thickness, resistant and optically clear.
Although 3D printing and other manufacturing technologies were not used to make the light covers, these technologies were still used in the template manufacturing process. This is a clear example of how the Mayku Multiplier complements existing technologies in your workshop.
This project is an excellent example of the potential of pressure forming when making custom parts. It also showcases the beauty and uniqueness of vehicle modification projects.
Interested in the Mayku Multiplier? You can also schedule a call with a Mayku specialist to make sure you're on the right track. You can also get to know the Mayku Multiplier on its product page.
Get in touch
Let's chat about possible applications or any other ideas or questions you might have. Book a call with a member of our team below.
Find a time
Submit a question
Want to know more? Send us a question and we'll get back to you as soon as we can.
Ask now
Find a reseller
Our certified resellers have invaluable application and workflow knowledge. Connect with a reseller near you.
Connect