Manufacturing replacement lighting parts for building renovation with the Mayku Multiplier
3DNet is an Oslo-based company that provides digital fabrication services, including 3D printing, design, and training. Recently, when commissioned by a company to renovate a building, 3DNet turned to pressure forming to manufacture replacement parts that were no longer available.
When replacements are needed
The client contacted 3DNet when several of the older lamps in the building needed to be replaced. They needed a solution to replicate the original lamps to ensure timeliness as only part of the lampshades were going to be replaced, and original replacements weren't available anymore, However, they had tight deadlines. Small-batch production is often expensive per unit and almost impossible to justify the cost.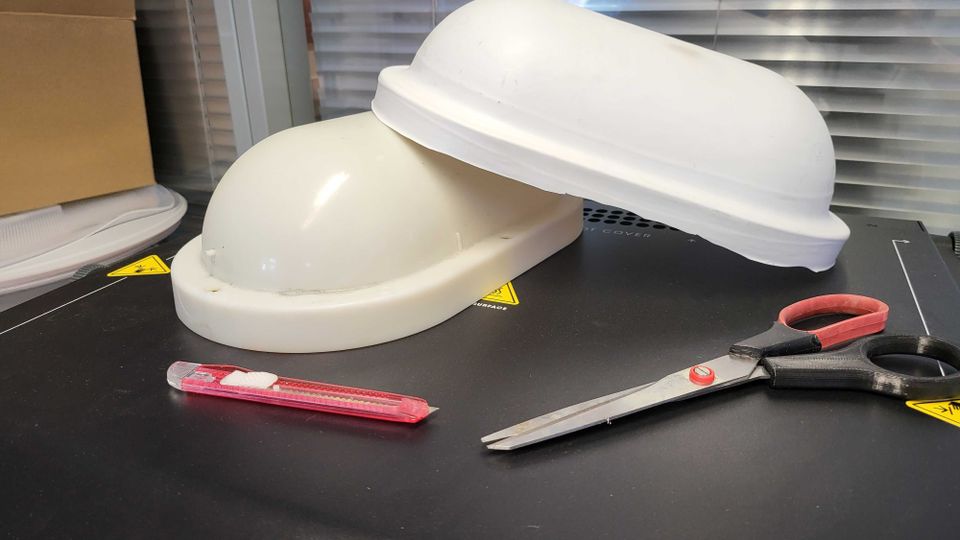 Original lampshade
The old lampshades were yellowed, had visual imperfections or were damaged. 3DNet took some of the old lampshades and evaluated different manufacturing methods for the replacements. They initially focused on SLA 3D printing, but quickly realized that the Mayku Multiplier would be the best solution as it could produce quality replacements with visual accuracy at a lower cost and in very little time.
(additive) manufacturing the template
3DNet reverse-engineered the original part and created a 3D model with precise measurements. They chose to use FDM 3D printing to produce the template, and it was made following our recommendations when creating thermoforming templates with FDM 3D printing.
The part was printed with settings that guaranteed high part strength, and it was finished with spray filler and sanded down by hand for a smooth surface.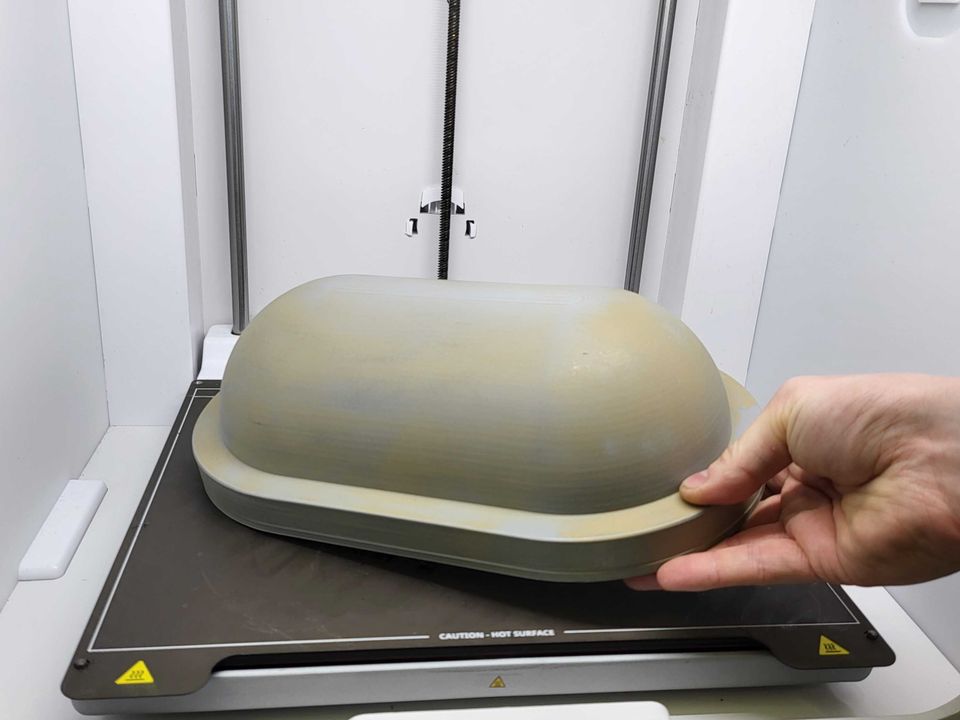 FDM 3D printed template
Once the template design was tested and validated, production of the replacement parts started. The Multiplier takes approximately 2 minutes to heat up, and the forming process is done in approximately 3 minutes. After letting the mold cool down, you can repeat the process. With some practice, one final part can be made in approximately 10 minutes, including the template cooling.
Multiple materials are available for the Mayku Multiplier, but 3DNet chose to use HIPS due to its surface quality after forming, the part strength, and the good light penetration.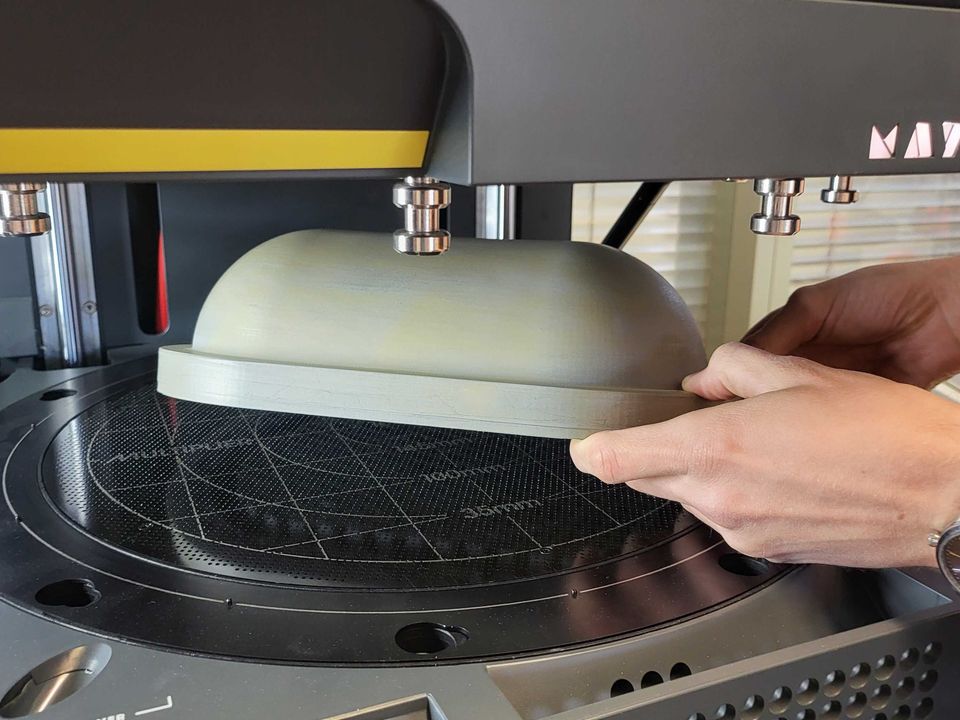 Placing 3D printed template on the Multiplier forming area
With the replacement lampshades installed the results speak for themselves. The combination of 3D printing and pressure forming was a winner for both the client and 3DNet.
While 3D printing offers a great way to easily prototype designs and manufacture the final template the Multiplier provides a time and cost-effective solution to make replacement parts.
The combination of 3D printing and pressure forming was a winner
— Kenneth Berg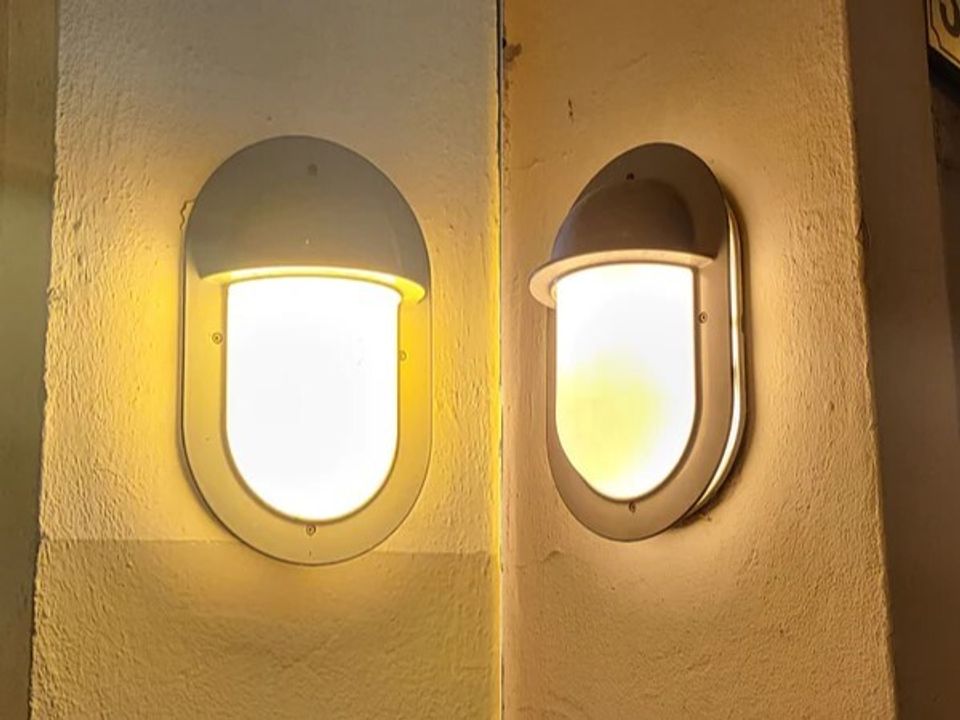 Kenneth Berg
In the following table you can find a comparison between using thermoforming and FDM 3D printing together or using only SLA 3D printing when making 50 lampshades.
Mayku Multiplier
SLA 3D printing
Part cost
9.8€ (template manufacturing included)
60€
Production time
2 days
1-2 weeks
Part quality
Identical to original
Post-processing and coating required
3DNet successfully manufactured replacement parts for a building renovation project through the use of pressure forming with the Mayku Multiplier. The Multiplier provided a cost-effective and timely solution for the client's needs.
Through 3D printing and pressure forming, the company was able to replicate the original parts with injection molding-level detail. With the use of HIPS as the material of choice, the resulting lampshades not only looked great but were also strong and had good light penetration. This combination of technologies proved to be a winning solution for both 3DNet and the client.
If you want to learn more about the Multiplier and its potential applications, be sure to check out our Applications page, where you can find more inspiration and insights.
Get in touch
Let's chat about possible applications or any other ideas or questions you might have. Book a call with a member of our team below.
Find a time
Submit a question
Want to know more? Send us a question and we'll get back to you as soon as we can.
Ask now
Find a reseller
Our certified resellers have invaluable application and workflow knowledge. Connect with a reseller near you.
Connect