Mayku's guide to resin 3D printing technology and its use in the thermoforming industry
Creating templates for thermoforming can be accomplished through various types of manufacturing, including 3D printing. In a previous article, we explored technologies used to create thermoforming templates, as well as practical knowledge for each.
Here, we'll take a deep dive into the creation of thermoforming templates with SLA 3D printing, including best practices, benefits, and more.
What is resin 3D printing?
Stereolithography (SLA) 3D printing, or resin 3D printing, is an additive manufacturing technology in which a light source – typically a laser or projection – cures liquid resin into hardened plastic.
SLA parts feature high resolution and outstanding surface finishes, especially when compared to other 3D printing technologies. SLA 3D printing is also compatible with a wide variety of materials, meaning an equally broad range of applications can be created with it.
Resin 3D printing advantages for thermoforming
Below are a few of SLA 3D printing's many advantages. Those listed here are more relevant to the creation of thermoforming templates.
SLA 3D printing is able to create parts with smooth surfaces that do not require post-processing – potentially saving a great deal of time. Smooth surfaces are often useful in thermoforming, as they are easier to demold in certain applications.
In the image below you can see how resin 3D printed parts (SLA) have no visible layers while the same part made with filament 3D printing (FDM) has a clear layered texture.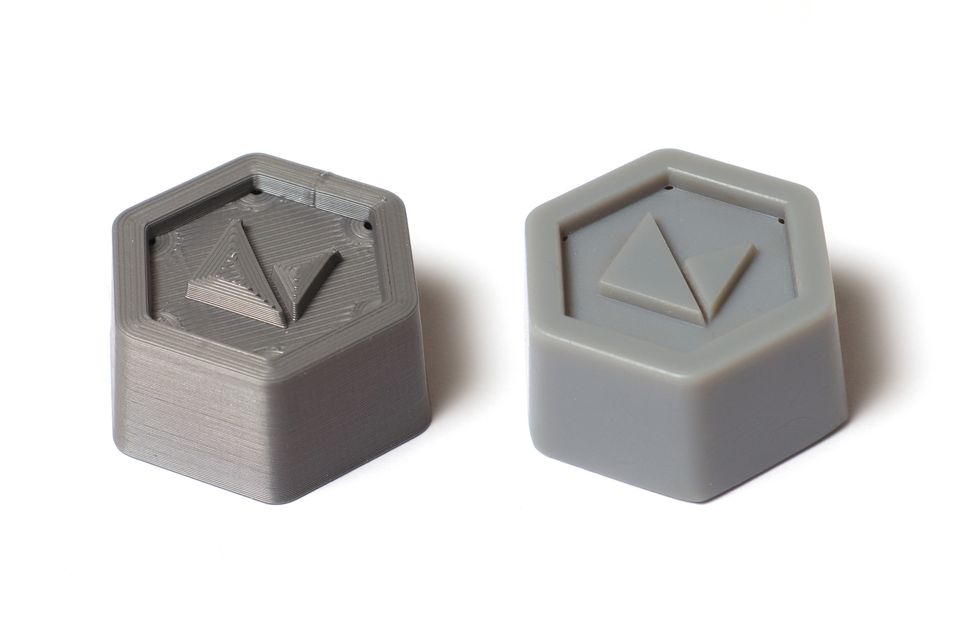 Comparison: FDM filament 3D printing (left) and SLA resin 3D printing (right)
SLA 3D printing is able to achieve results that exhibit very high levels of detail. This is extremely useful in thermoforming, especially when creating a template that has a specific surface pattern, texture, or even text.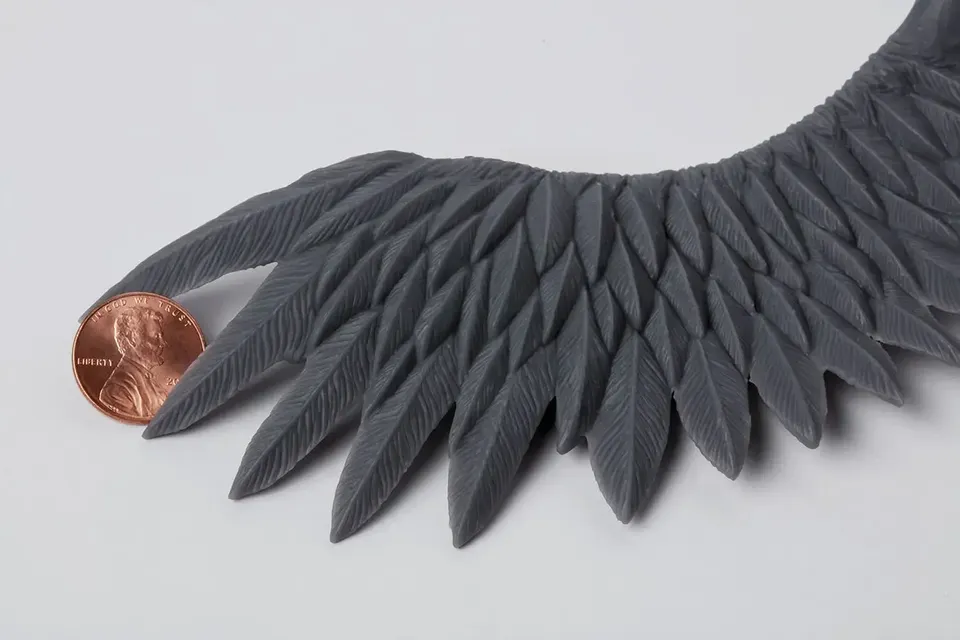 Level of detail a Formlabs-made part can achieve (Source: Formlabs)
SLA 3D printing is compatible with dozens of resins, each one with specific properties. Some of these, such as Formlabs' high-temperature resin, are ideal for creating thermoforming templates.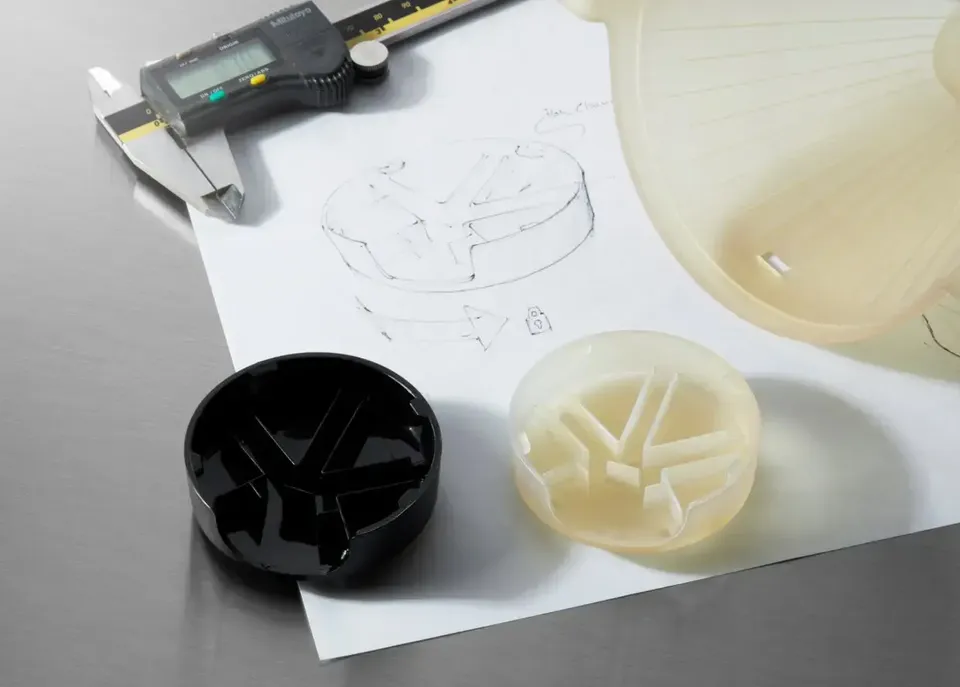 Formlabs high temperature resin (Source: Formlabs)
Designing and manufacturing thermoforming templates
Here are a few tips and best practices to keep in mind when designing and manufacturing thermoforming templates with SLA 3D printing.
Because SLA 3D printing is so precise, you can create air holes that are so small they are nearly invisible. For the Mayku Multiplier, we suggest that air holes are no more than 0.4 mm. Larger air holes could result in visible air holes on the final part – or cause the plastic sheet to burst during the forming process. We also recommend testing the smallest possible air hole for your template during the prototyping phase.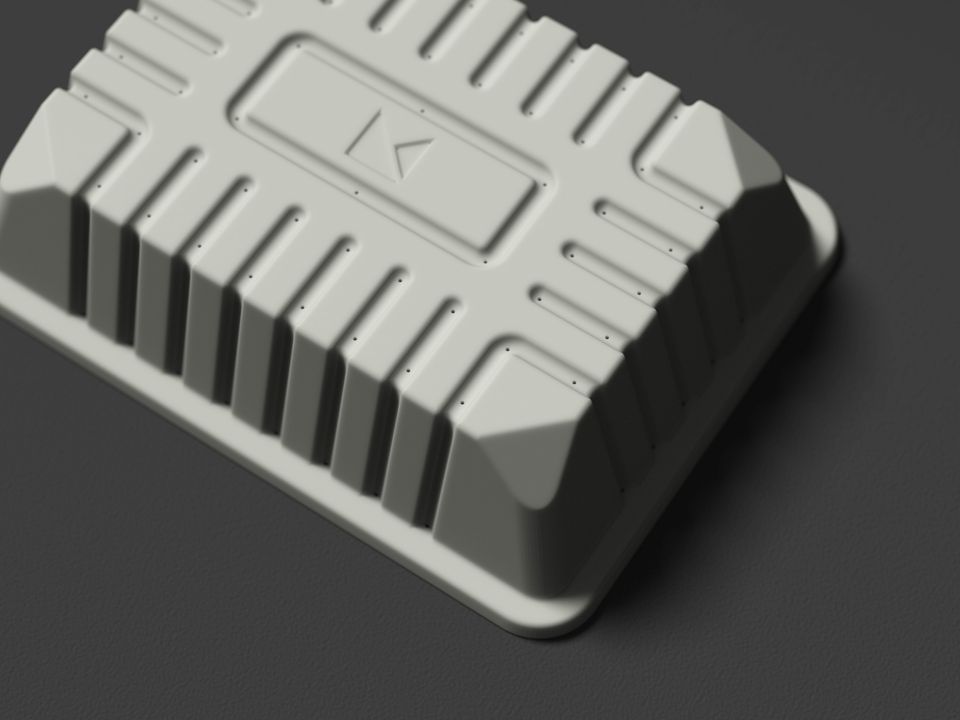 Thermoforming template with air holes
Here are two tips for achieving the best possible air holes:
Add tapered air holes that are 0.4 mm on the template surface, which become larger at the back of the template (around 2 mm). This will prevent resin from becoming trapped.
Use a needle or air gun to remove uncured resin from inside all air holes before post-processing and curing a template.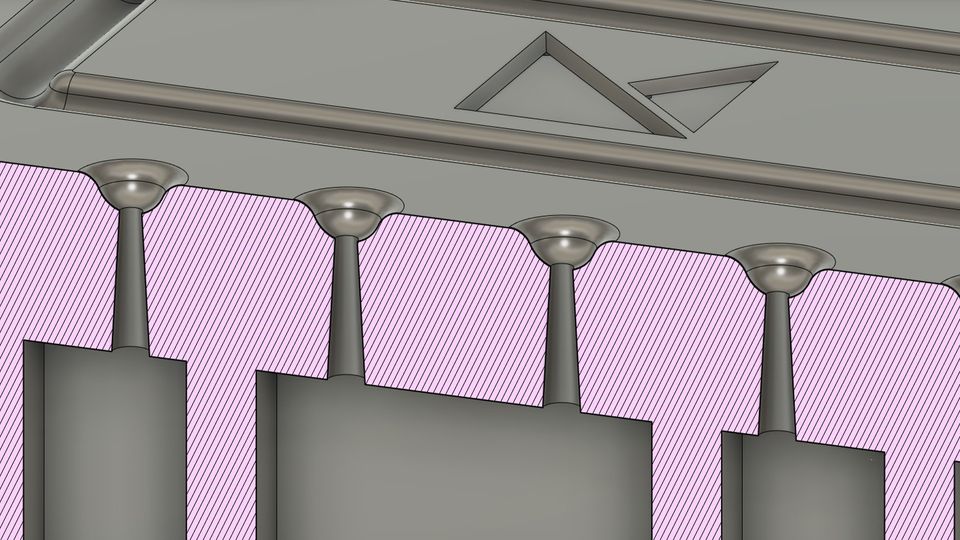 Tapered air holes on a thermoforming template
When slicing a print, be sure to orient the part in such a way that there is as little support material as possible on visible parts. Your template will look better – and you'll save post-processing time.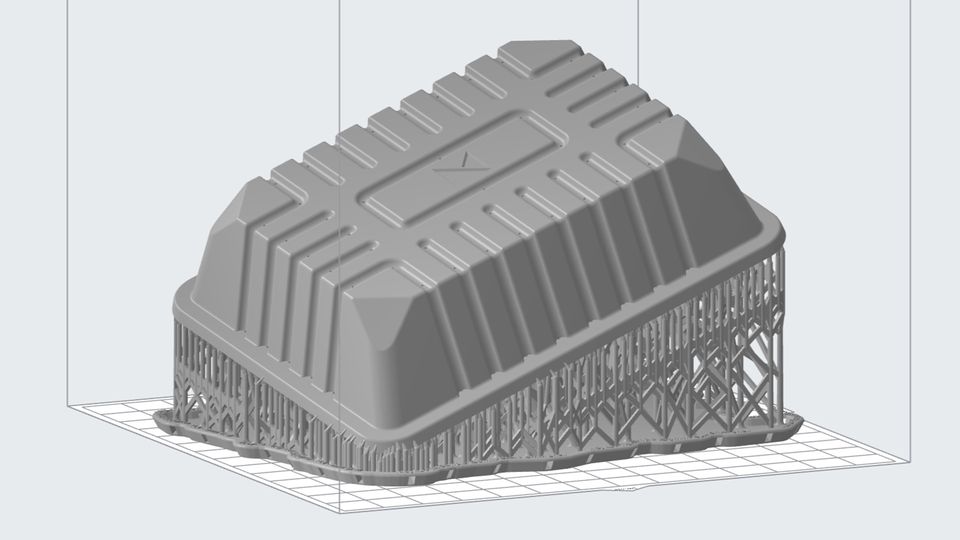 Print orientation preview on Formlabs PreForm
In some cases, it may be worthwhile to create hollow templates. This will reduce both print time and material use.
When creating hollow templates, a support structure should be added inside the object to increase its resistance and allow for multiple uses. The internal structure can later on be filled with plaster or similar materials to make the part solid again, although it is important not to cover the air holes. The density of a template's interior will depend on the application and overall template size.
Finally, if your template will be used with the Mayku Multiplier, we recommend using at least a 5 mm shell on the hollowed object.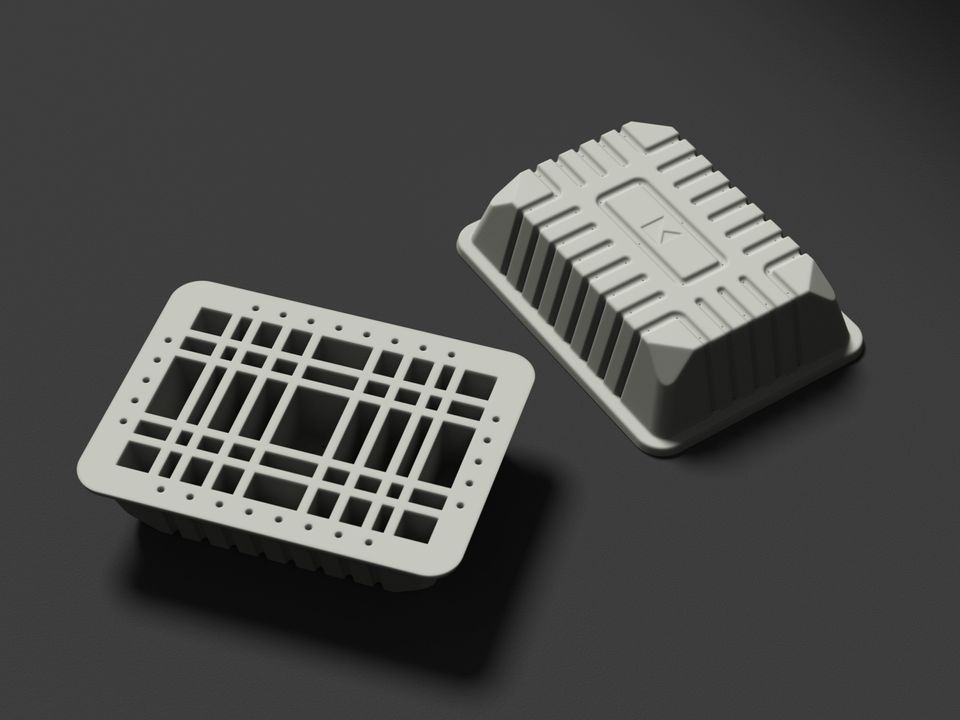 Hollowed thermoforming templates
Layer lines aren't as visible with SLA 3D printing as with filament 3D printing (FDM). If your template needs a smooth surface, use a 0.05 mm layer height for your final template to minimize layer line visibility.
It is also important to note that if your template's geometry has many curved features, layers will probably be more visible. In these cases, you can better hide layer lines by both printing with thinner layers and modifying print orientation.

SLA 3D printing layer height comparison (Source: Formlabs)
Recommended resin materials
When creating thermoforming templates with SLA 3D printing, we recommend rigid or high-temperature resins, which exhibit high thermal stability and higher heat deflection temperatures, and high tensile strength.
While thermoforming templates made with standard resins are compatible with Mayku's 3D forming machines, including the Mayku Multiplier, they tend to work best for early prototyping. Final templates, however, should be created with high-temperature resins, which offer better mechanical properties.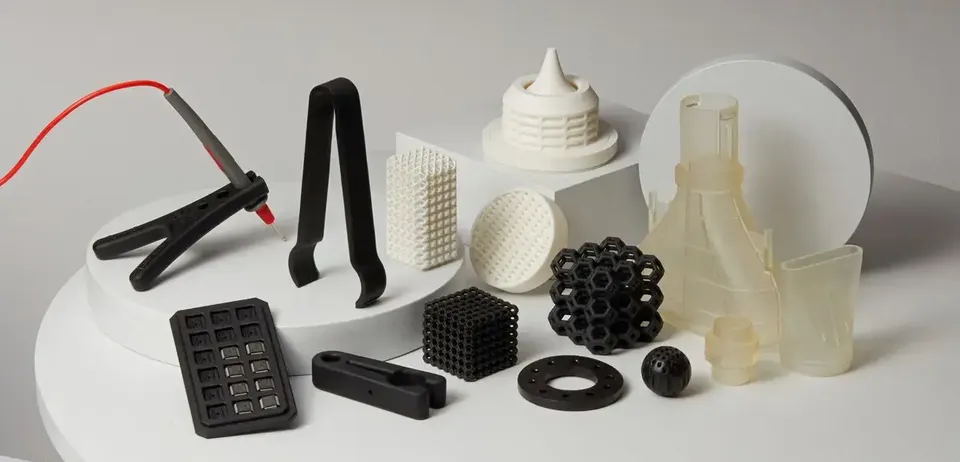 Formlabs specialty resins (Source: Formlabs)
Additional considerations for resin 3D printing and thermoforming templates
Below are a few things to consider when creating thermoforming templates with resin 3D printing:
Post-processing. All resin 3D printed parts need to be post-processed. Parts require rinsing in isopropyl alcohol (IPA) to remove uncured resin from their surfaces, then curing using UV light to reach the highest possible strength.
Template size. Resin 3D printing is well-suited to small- or medium-sized templates. Large-sized templates are also possible, but it is essential to understand that the price to create such templates will be higher. If possible, it may be worth splitting larger templates into multiple, smaller parts.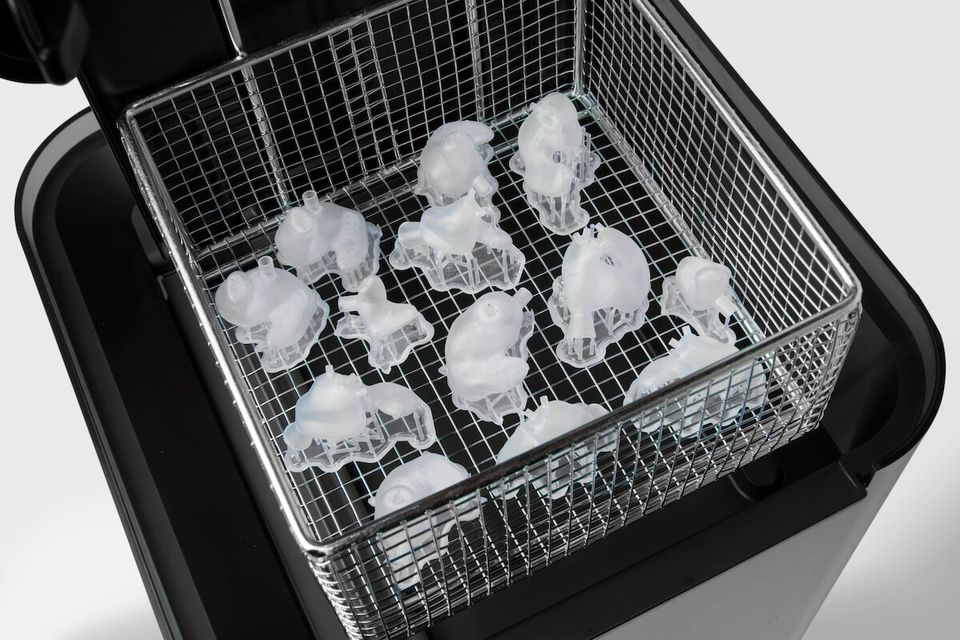 Formlabs-made parts being cleaned in the Form Wash (Source: Formlabs)
Applications for SLA thermoforming templates
Thermoforming templates created with SLA 3D printers play key roles in applications in various industries and sectors. Among them:
Industrial design. High levels of detail and complex geometries are important for industrial designers, and resin 3D printing offers them what they need to create enclosures for products or other parts or tools suitable for hardworking environments.
Chocolate. Clean surface texture and small details are essential for chocolatiers. Resin 3D printing is a nearly perfect technology for creating unique and complex designs.
Packaging. High levels of detail and template size tolerances are key when prototyping packaging – and SLA 3D printing enables just that.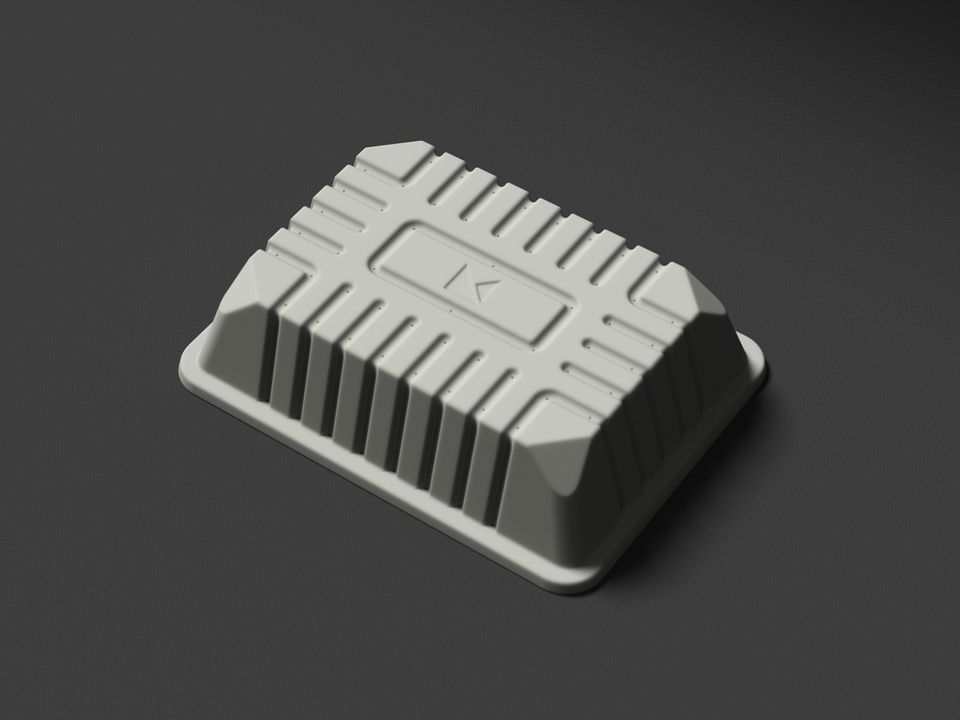 SLA 3D printed packaging tray template
Take template creation to the next level
A quality template can mean the difference between a successful and unsuccessful thermoforming experience. This means you should go into template design and creation with the knowledge you need to adhere to the best practices of thermoforming.
You might want to get started with learning the basics of the thermoforming process. For that, you can read our guide on what is thermoforming. Or you can learn more about other template manufacturing technologies with our guide on technologies to create templates.
If you're ready to get started with thermoforming, you can always explore Mayku's 3D formers, which are suitable for both vacuum forming and pressure forming processes.