Jane Porkhacheva takes her custom dessert molds to the next level with the Mayku FormBox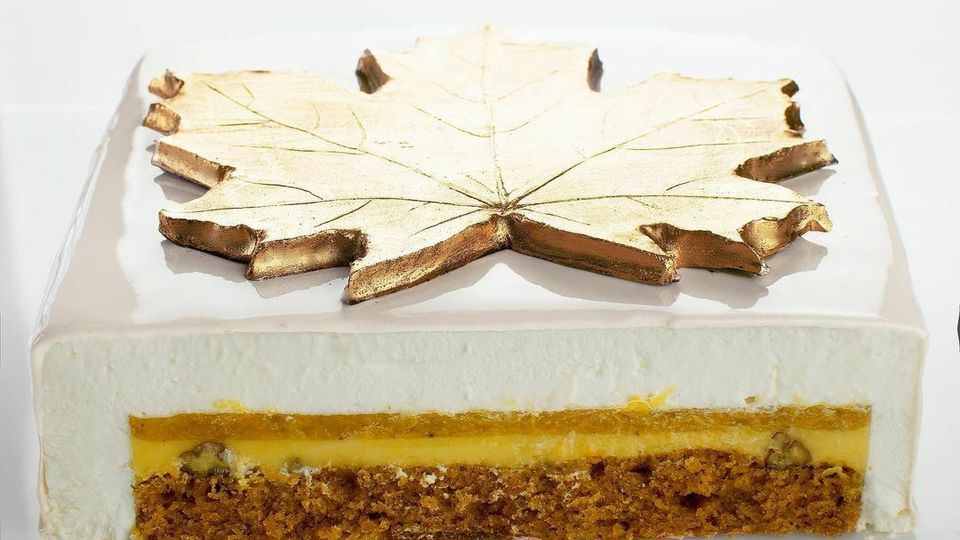 We love hearing from our Mayku Makers and how they incorporate vacuum forming into their creative processes. Today we meet a Russian culinary champion whose edible creations look just as delicious as they do innovative - Jane Porkhacheva.
https://www.instagram.com/p/CFHCGs8HsnA/
Jane is a self-employed pastry chef and dessert consultant, dividing her time between coming up with ideas for her clients and experimenting and innovating for her own Instagram content and personal development. She also teaches masterclasses both online and in person to educate and inspire bakers of all levels.
https://www.instagram.com/p/CKvNQIYHnzW/
Getting started with the FormBox, desktop vacuum forming machine
Based in Russia, Jane has been working in the culinary industry for over 11 years, having spent numerous months travelling the globe and learning from big names in the field. She prides herself in her specialities: mousse cakes, chocolate and patisserie, and uses the FormBox to push the boat on her creativity and delight her Instagram followers.
https://www.instagram.com/p/CLLkNPunKDO/
Jane gets most of her inspiration from the internet, with Pinterest and Instagram being her favourite platforms for helping her come up with her latest idea. From there, she either finds an object she can use as a template and vacuum forms a mold from or she makes one herself using traditional techniques like sculpting clay.
Creating inspirational Instagram Content with custom molds
Jane has been using her patisserie skills to entertain her Instagram audience for years and has managed to amass an engaged audience of over 24k followers. She is always looking to create new and exciting pieces of content that are totally unique - this is where custom molds come in.
In this example, Jane uses a leaf and clay to make a template and then uses her FormBox and thermoforming sheets to create a custom mold.
"I really enjoy the creative freedom of the FormBox" - Jane Porkhacheva, Pastry Chef and Chocolatier
In the future, Jane hopes to use the FormBox in her workshops and for client work but at the moment, there is not quite enough room in the small commercial kitchens she consults with.
The benefits of the Mayku FormBox over other custom mold making methods
Low initial investment
The FormBox costs just £599 and includes all the tools you'll need to get mold making! Each starter box comes with 40 sheets, 1kg of casting material, 3 starter templates and a universal vacuum adapter, meaning Jane could get started as soon as her FormBox arrived!
Massively reduced costs
As Jane mostly uses the FormBox for her Instagram content, she needed to be able to create high-quality custom molds for a reasonable price. FormBox molds can cost as little as £1 each, meaning one-off pieces do not break the bank and can be made quickly.
Spontaneity
When working with one-off, custom molds, there is often no pre-planning involved. With the FormBox, Jane can create show-stopping patisserie without having to pay up to hundreds of pounds to get a custom mould made - which could take a few weeks to arrive. The Mayku FormBox sits neatly on your desk and is easily transported, so when inspiration hits, she can easily get creating!
Want to learn more? You can follow @TeamMayku on social media, join our Facebook Group, the Mayku Community or request to Speak to a Specialist at any time to find out how you could use a FormBox for your next project.
Get in touch
Let's chat about possible applications or any other ideas or questions you might have. Book a call with a member of our team below.
Find a time
Submit a question
Want to know more? Send us a question and we'll get back to you as soon as we can.
Ask now
Find a reseller
Our certified resellers have invaluable application and workflow knowledge. Connect with a reseller near you.
Connect