Industrial Design prototyping without outsourcing with the Mayku Multiplier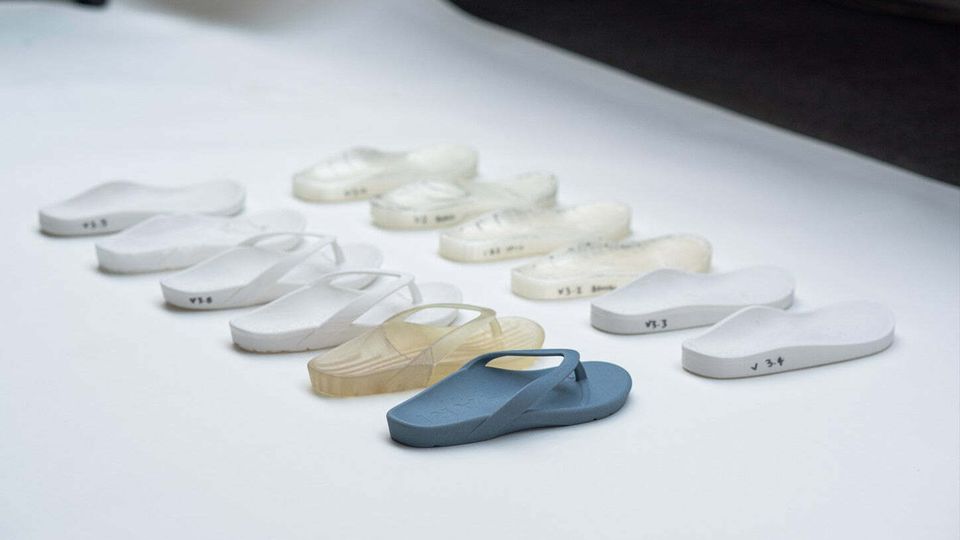 The prototyping stage during product development is always more complex than initially thought. It requires testing, making mistakes and then going back to the design to tweak it until it's perfect.
This process is generally expensive and it takes time, no matter how well the process was planned. Beta Design Office knows this, and that's why they used the Multiplier to speed up the development of a new flip-flop design for Bahari.
Solving the in-house testing problem
The challenge of creating a new flip-flop design was that in order to test the product, both the design and the material need to be defined. Due to the processes involved in material testing, design studios usually need to outsource material testing, however, in-house testing was possible for Beta Design Office thanks to the Mayku Multiplier.
The Beta team first explored different shapes and designs with hand-made prototypes, considering ergonomics and aesthetics.
Detailed 3D concepts were later created to explore the best design options, focusing on surface finish and manufacturability. Although these models weren't designed for manufacturing, they were used as a visual reference when creating the CAD models used during the manufacturing process.
Render of the flip-flop design made with the Mayku Multiplier
Mold making with the Multiplier
The user experience is one of the most important aspects to be considered when designing a flip-flop. While 3D printing is a versatile technology when it comes to visual prototyping, it's not ideal when testing flexibility and material densities is required.
Once an advanced 3D model was ready, the Beta team decided to manufacture a prototype that would be used as a template to make molds. FDM 3D printing was used and resistant materials such as ABS and HIPS were chosen to make re-usable templates.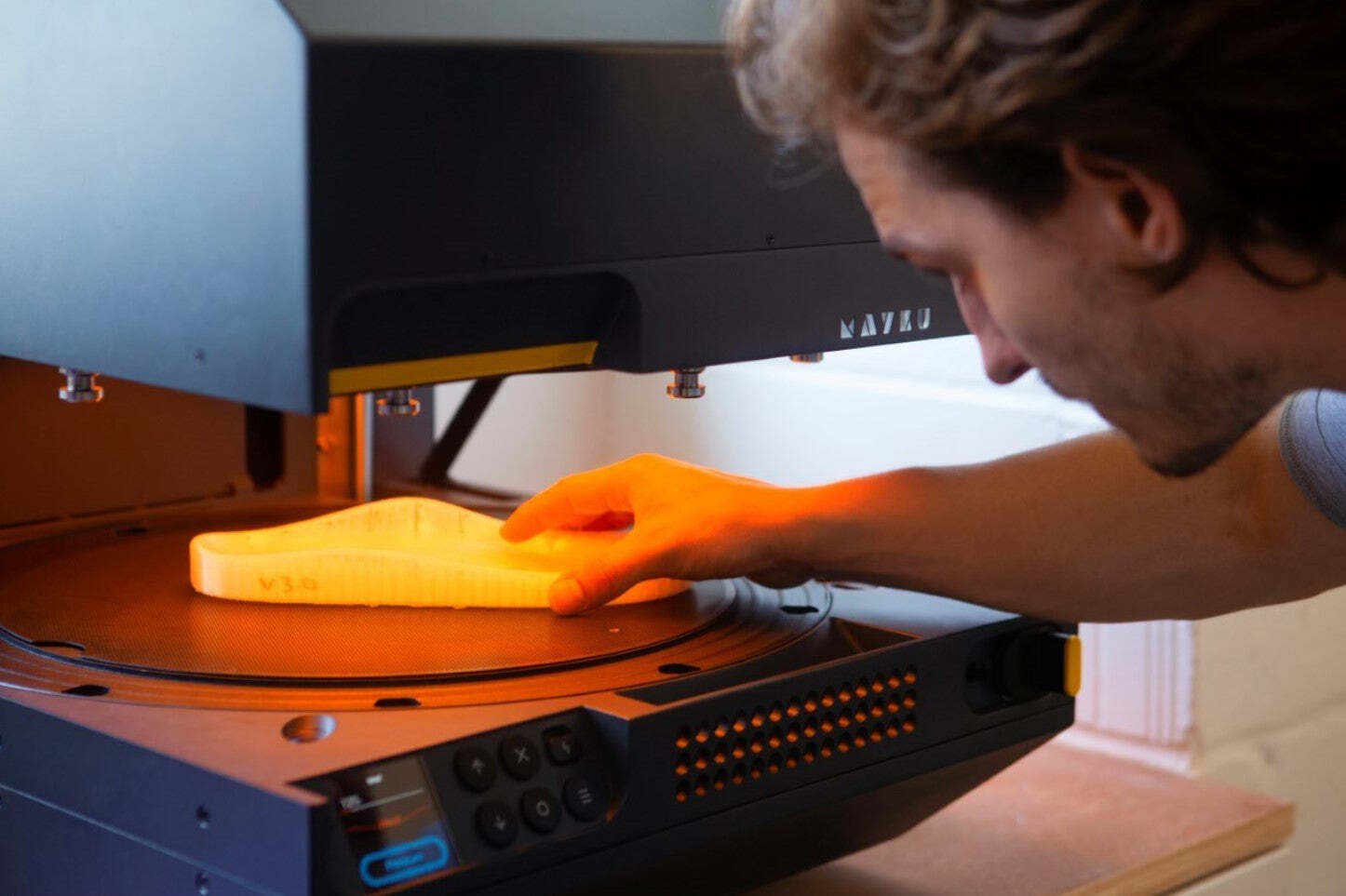 Material testing with Multiplier-made molds
The flip-flop molds were made with our 1mm flexible sheets. This material offers a unique casting experience as its flexibility guarantees an easy demolding experience, while its material properties makes it compatible with silicone, epoxy resin and other craft materials.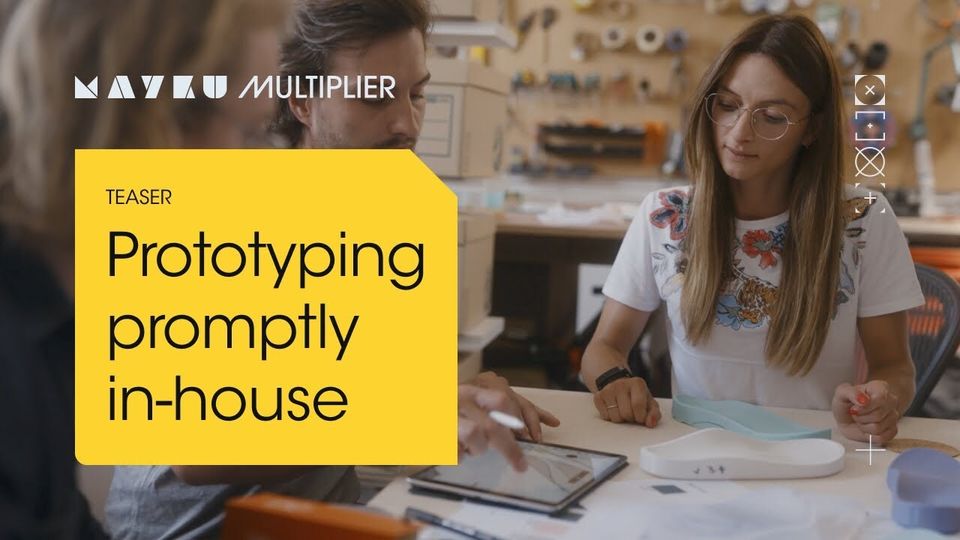 Once the molds were ready, it was time to start testing different materials. Beta used Smooth-Sil™ 960 to make functional prototypes and test how different designs perform with multiple materials.
It was only possible to test both materials and designs at the same time because of the Multiplier. Without it, the Beta team would've needed to make expensive molds, which take days to make instead of minutes.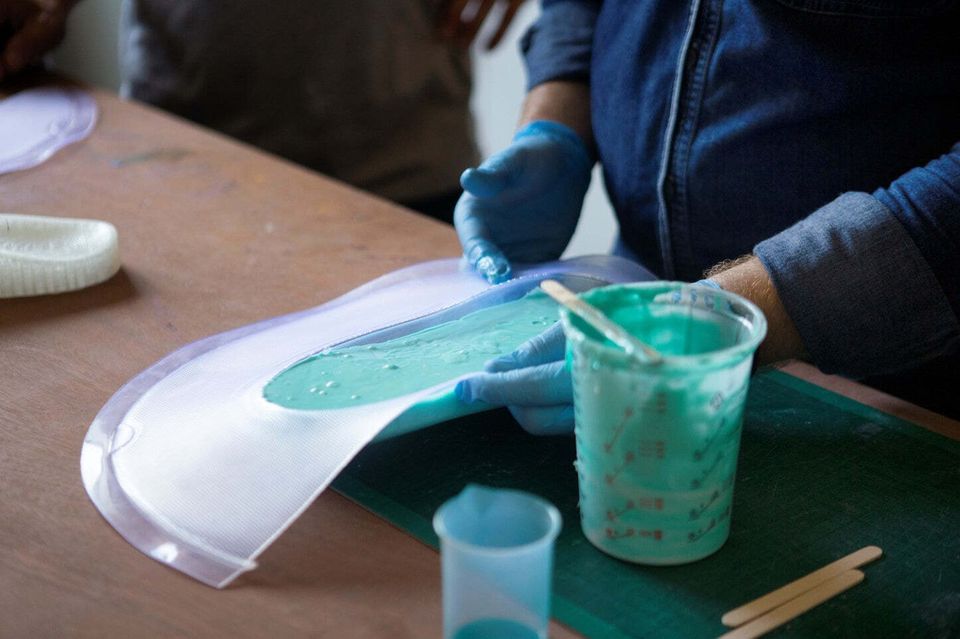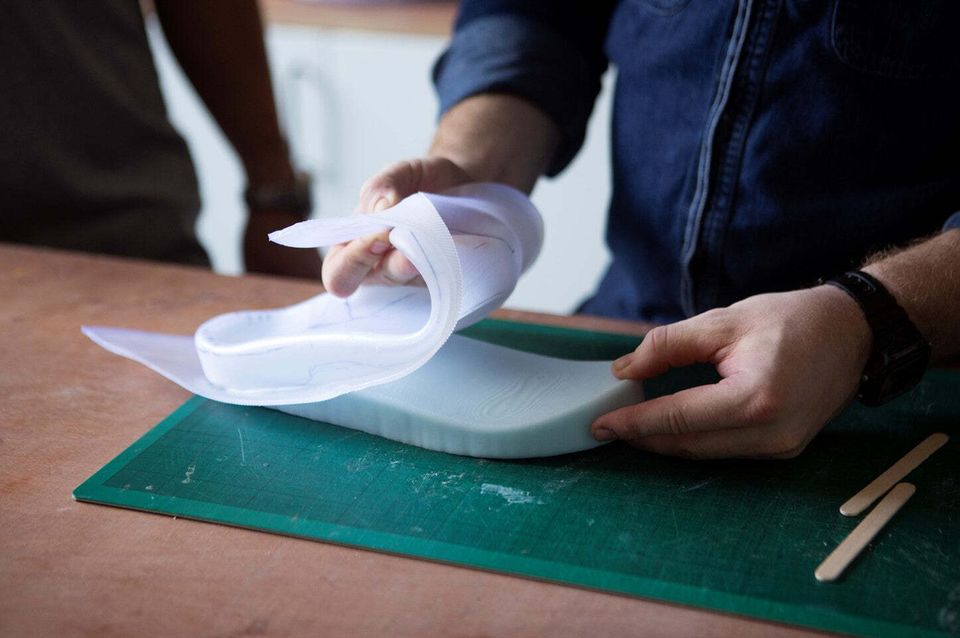 With the goal of redesigning the world, Beta Design Office continues to design and make quality, innovative products. Whether they're working on a computer accessory or furniture, the team knows they can rely on the Mayku Multiplier to create prototypes that speed up the design and test phases.
How to save time and money when prototyping using pressure forming
Creating custom molds or components during the product development process takes a lot of time and resources. Techniques such as silicone molds or 3D printing processes are slow and have a high cost, offering a suboptimal experience to the client.
While 3D printing a small batch of prototypes takes days and production can't be easily scaled, the Mayku Multiplier allows you to make prototypes in minutes, controlling the creative process and allowing you to speed up the testing process.
Forget about delaying projects because making the prototypes takes longer than expected. With the Mayku Multiplier, you can speed up the development process and won't need to worry about slow manufacturing technologies.
How to buy the Mayku Multiplier
Our certified resellers have invaluable knowledge of applications and workflows, which will help you seamlessly integrate the Multiplier into your workshop. You can find your local reseller here.
Do you have any questions before making a purchase? Our talented team of Mayku product specialists is available to answer all of your queries. Alternatively, you can reach out to @TeamMayku on social media.
Get in touch
Let's chat about possible applications or any other ideas or questions you might have. Book a call with a member of our team below.
Find a time
Submit a question
Want to know more? Send us a question and we'll get back to you as soon as we can.
Ask now
Find a reseller
Our certified resellers have invaluable application and workflow knowledge. Connect with a reseller near you.
Connect