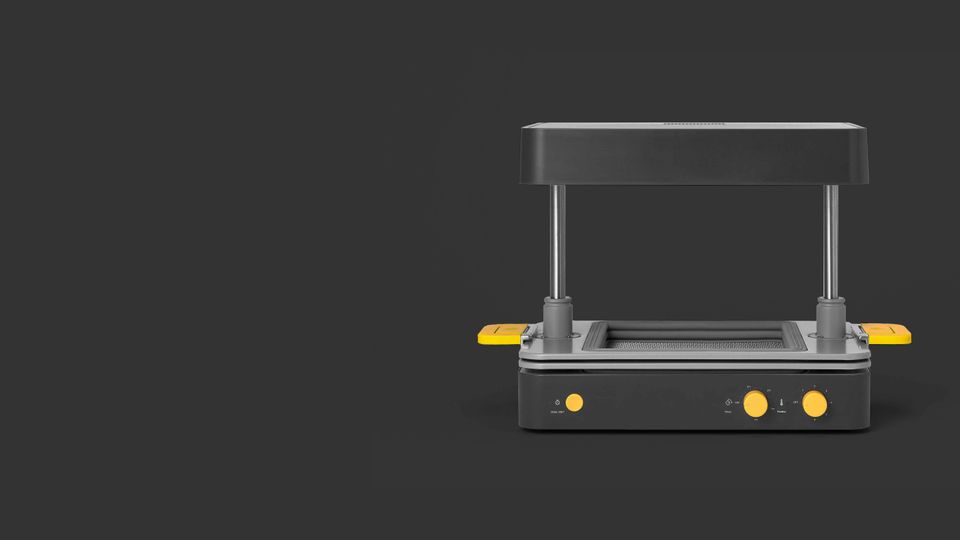 Mold production made simple
The FormBox can pick up even the finest details of your design. Bring the power of the factory to your desktop today.
Buy online
Get in touch
How it works
Simple precision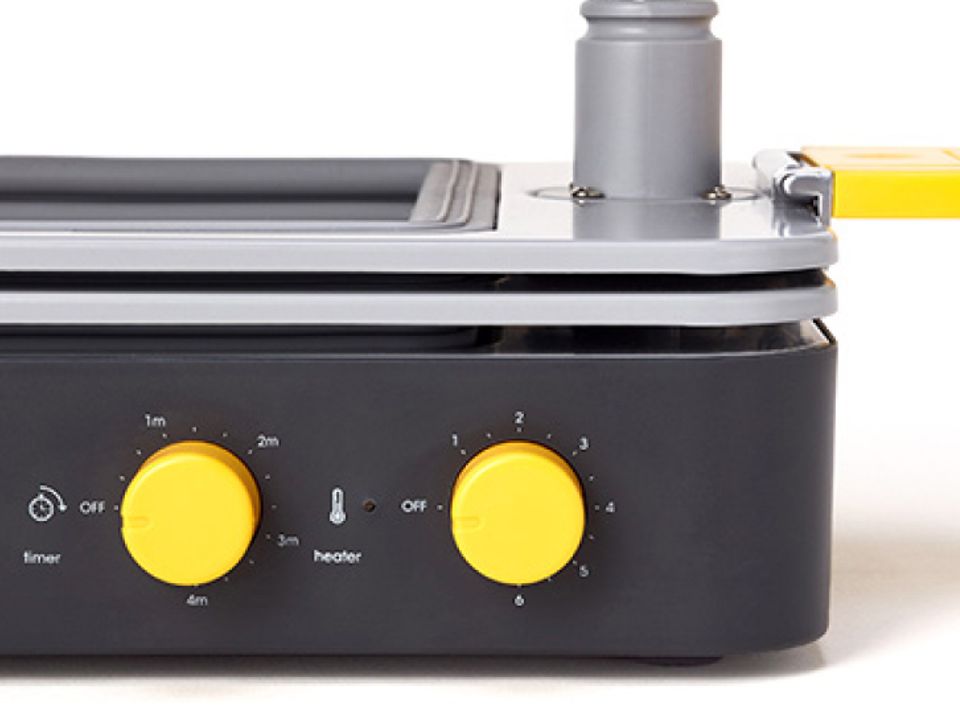 The 1000W ceramic heater warms a forming sheet, ready to be molded onto your template object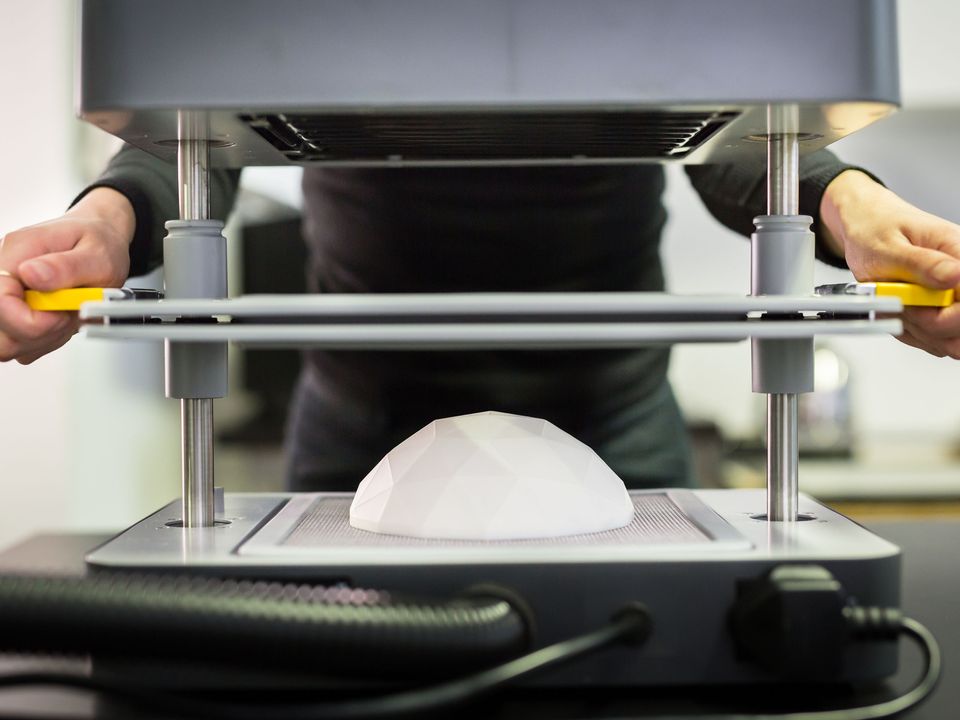 As you lower the sheet, the vacuum suction forces the heated sheet into every detail of your creation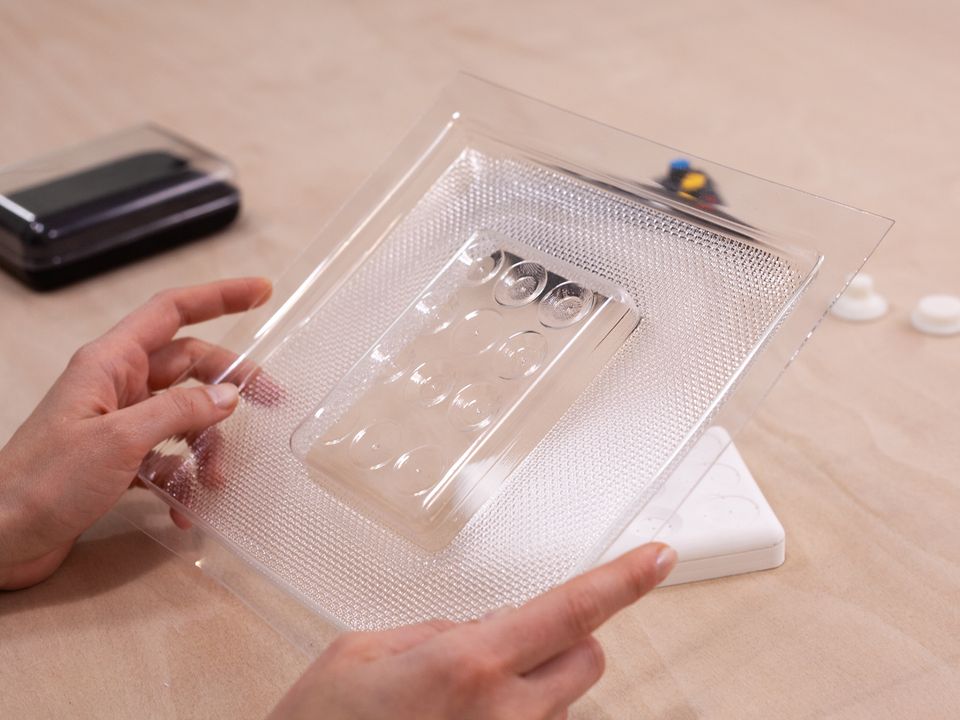 Raise the lid to reveal a high resolution mold or part, formed around your template object
Watch
Accelerate your making
No more waiting. Speed up your process and see your products come alive. The Mayku FormBox is a simple, quick solution to developing your creations.
Technical details
Small package, big power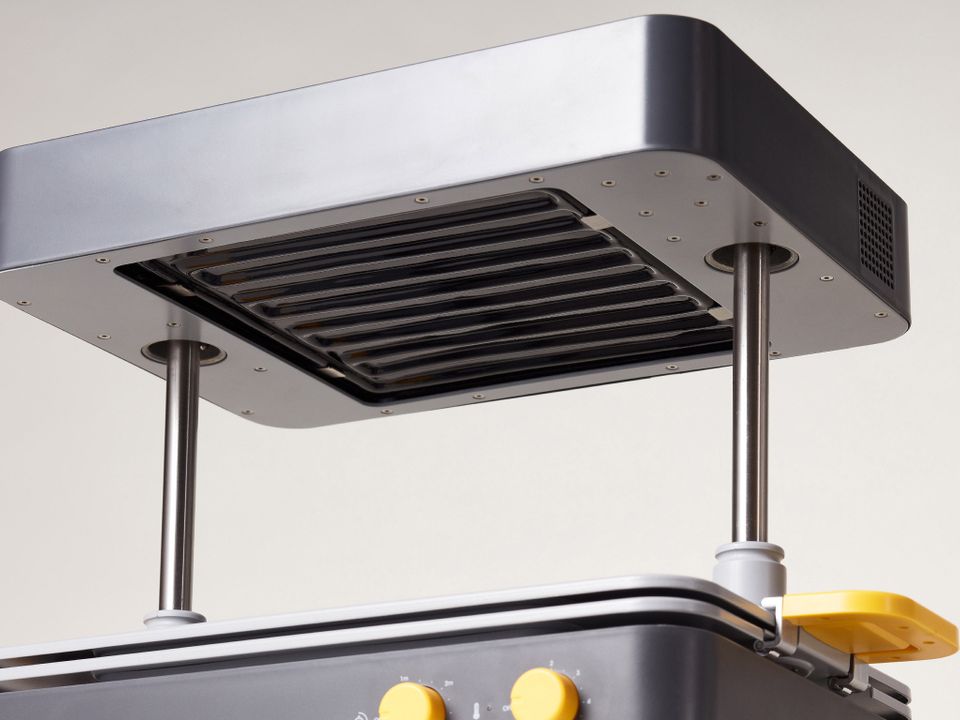 The ceramic heater has a range of 160c to 340c, preparing your plastic to form whilst carefully placed fans keep the FormBox running cool.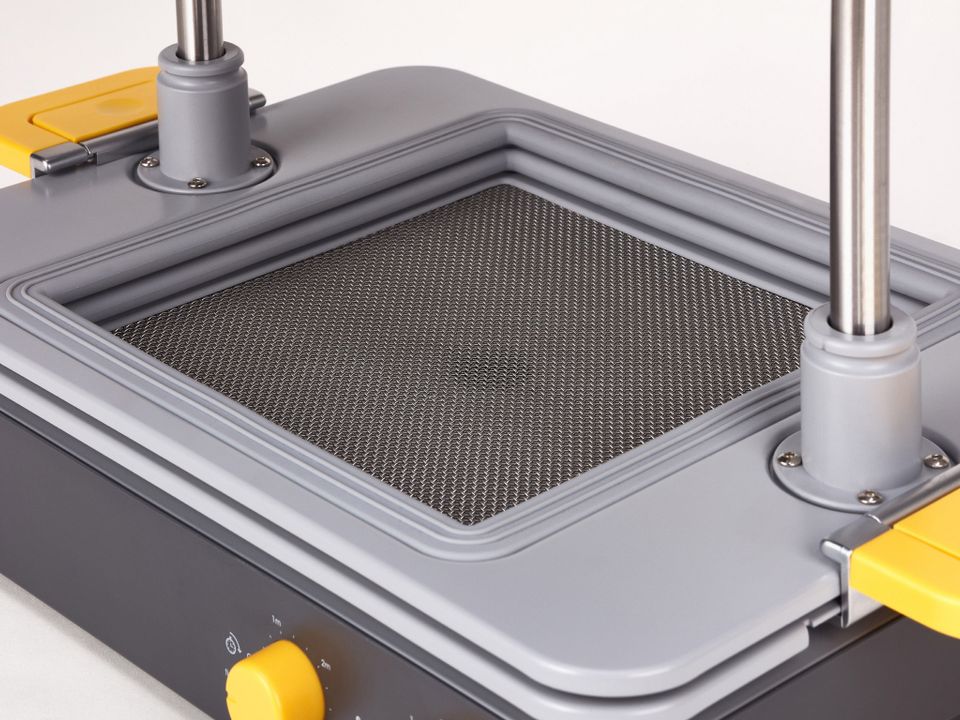 A super fine mesh increases airflow to the 3D shape, placed on the bed, made from pressed steel for extra strength.
Compatible materials
Work with a world of materials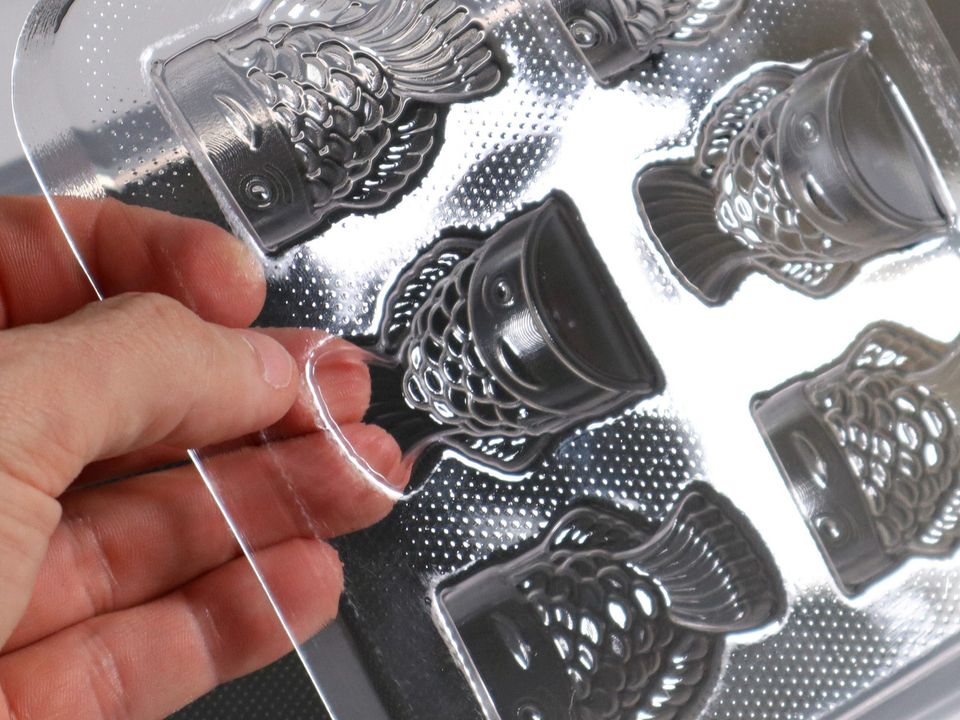 Clear sheets (PETG)
A transparent and food-safe sheet ideal for making reusable molds. The non-stick surface and high impact strength of these rigid sheets allows for easy de-molding. Perfect for making custom chocolate molds and product packaging.
Cast sheets (HIPS)
A versatile sheet that delivers smooth white satin forms. Great for electrical product casings, product packaging and final parts. Sheet can be cast but not recommended for repeat applications.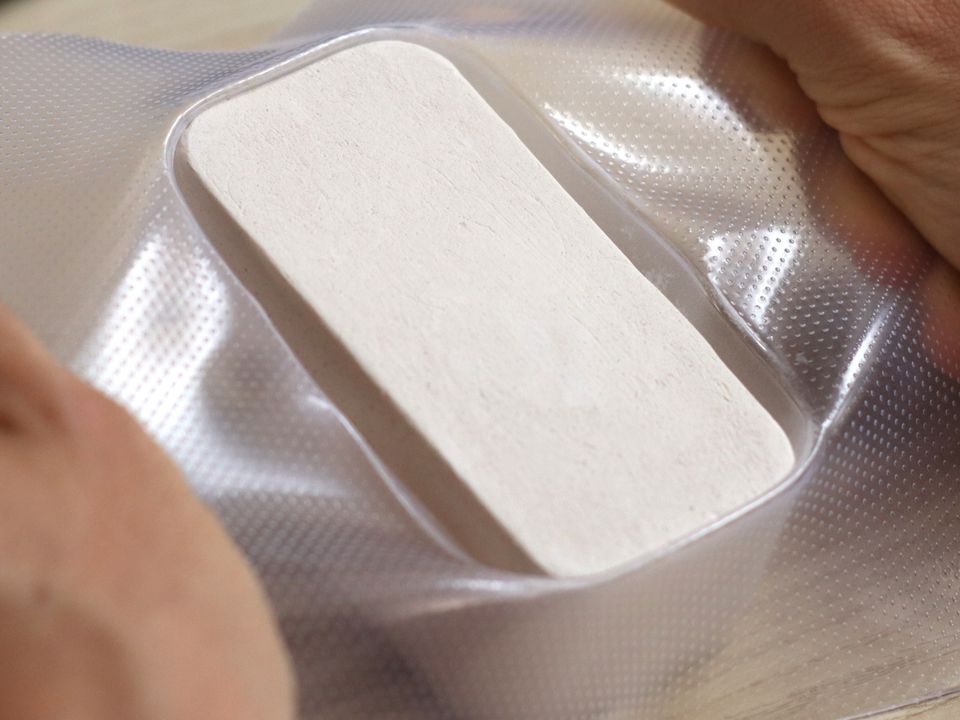 Flex sheets (EVA)
A transparent material that remains flexible after it has been formed. This flexibility improves the de-molding experience and enables users to incorporate small undercuts and vertical walls into their designs. It's natural softness makes it perfect for picking up very fine detail and high resolution textures.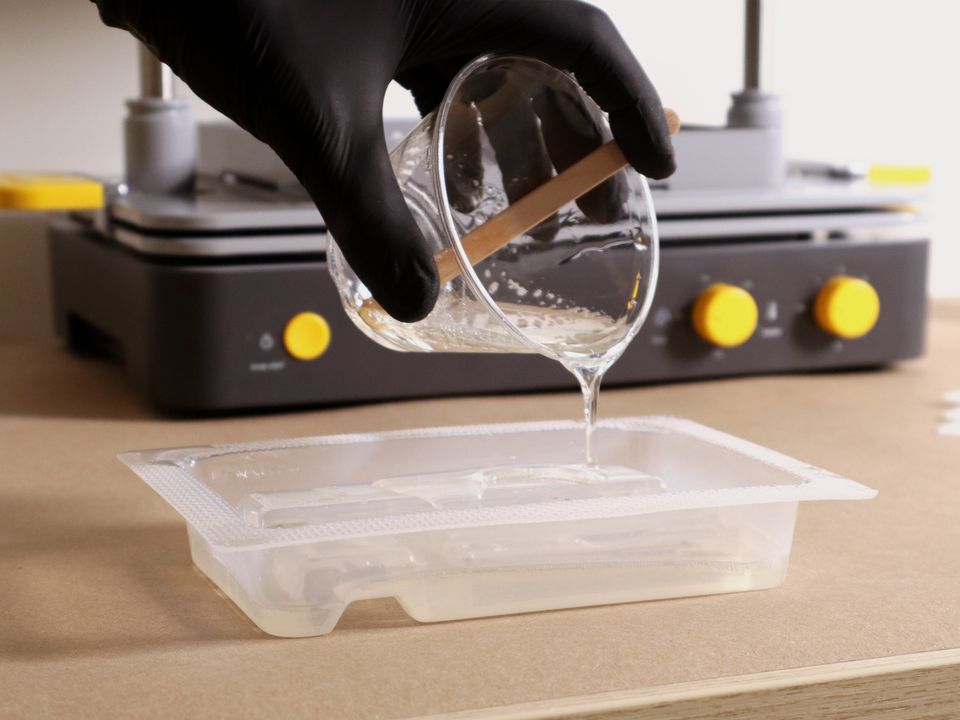 Resin sheets (LDPE)
Translucent, milky-coloured sheets made of low-density polyethylene. Designed specifically for making custom molds for casting resin. These sheets can also be used for prototyping, model-making and casting other materials.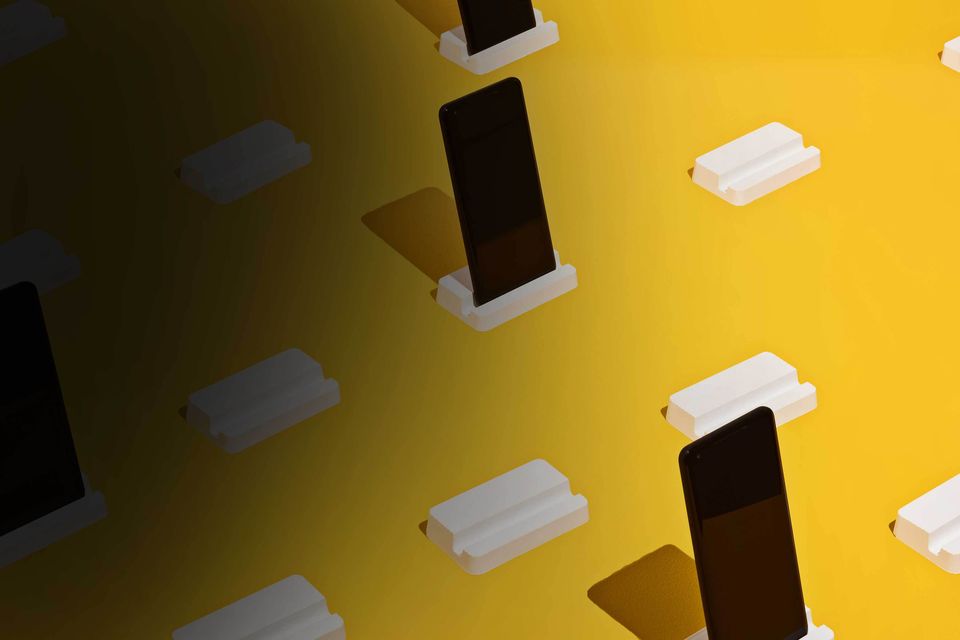 FormBox projects
Step-by-step videos demonstrating how to create incredible things with the FormBox.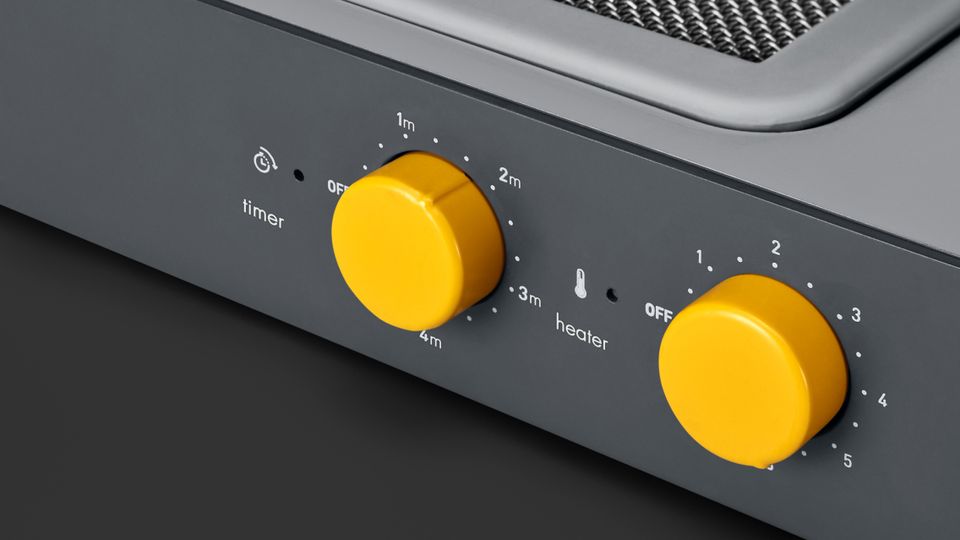 Speak to a product specialist
Got any questions? We're here to help.
Watch
Precision control
There aren't any mystery buttons or complicated settings. Simple means smart – and with the FormBox it's never been easier to get the exact finish you want.
Time and temperature control give you the freedom to adjust the temperature for the material you're using.
Simplicity
Simple by design
We've meticulously designed the FormBox to fit with your life and your ambitions - so you can focus on bringing your next big idea to life.
A tray click and handle design, with cast aluminum hinges, in one single mechanism ensures using the FormBox is as easy as possible.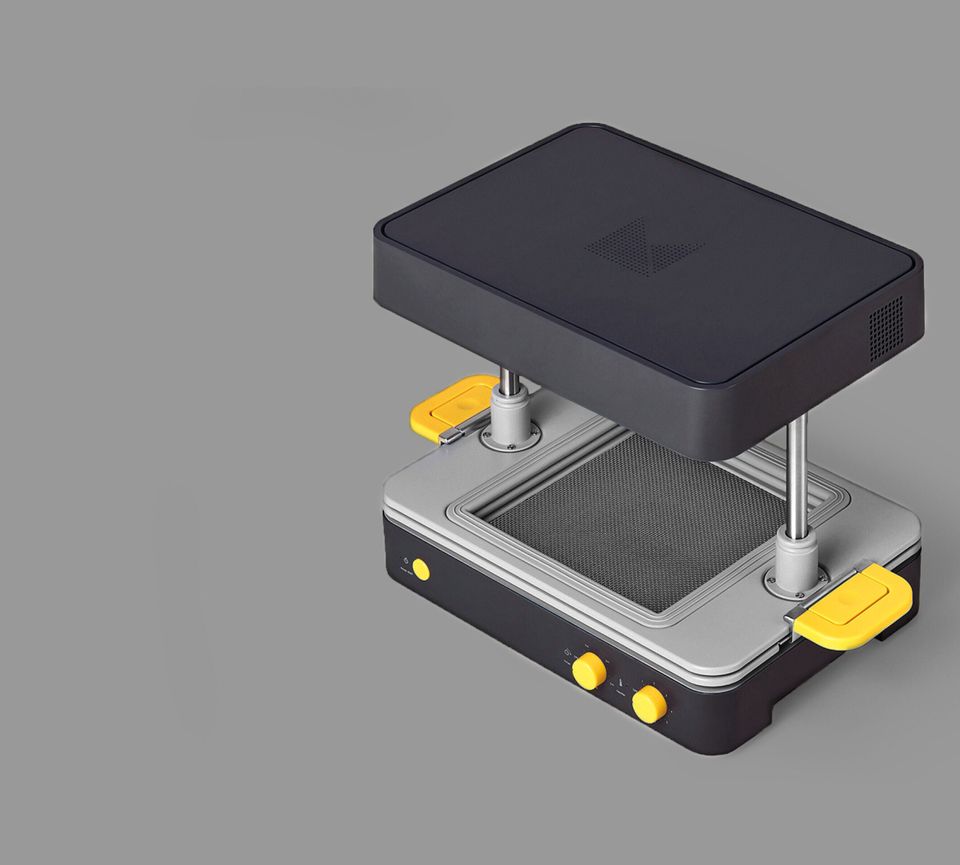 Technical specs
Find out more about the size, weight and features of the FormBox.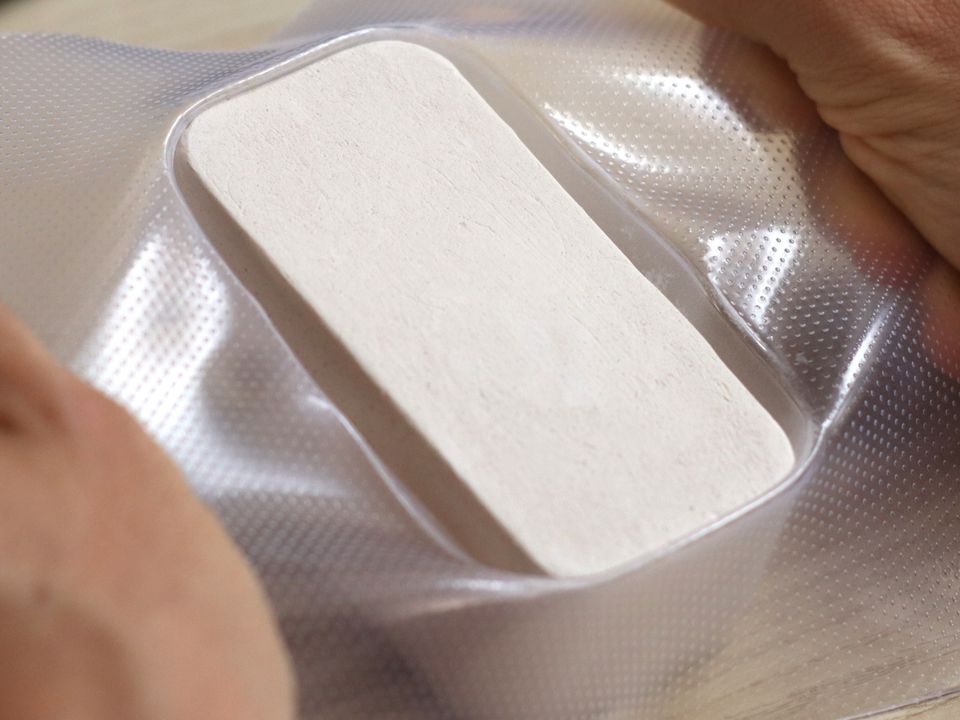 Flex sheets
Flexible for complex shapes
$5.33 per sheet
(pack of 15 sheets)
View product info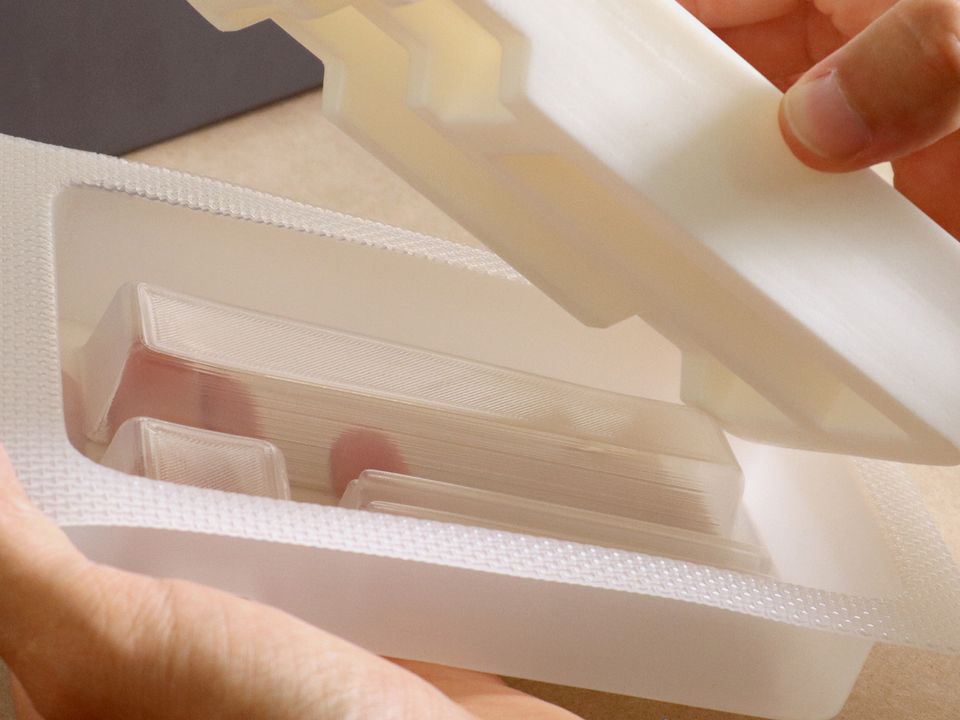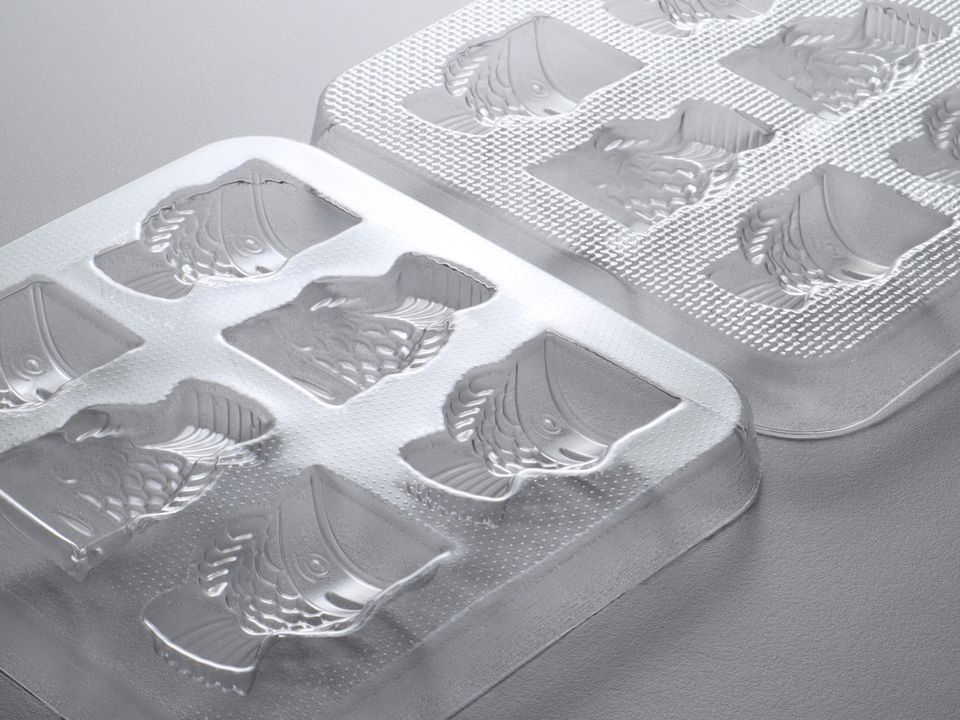 Clear Sheets
Transparent and food safe
$1.33 per sheet
(pack of 30 sheets)
View product info
What's included?
Everything you need to get started
Every FormBox comes with 40 free sheets, 1kg of casting material, three starter templates and a universal vacuum adaptor to ensure you get making straight away.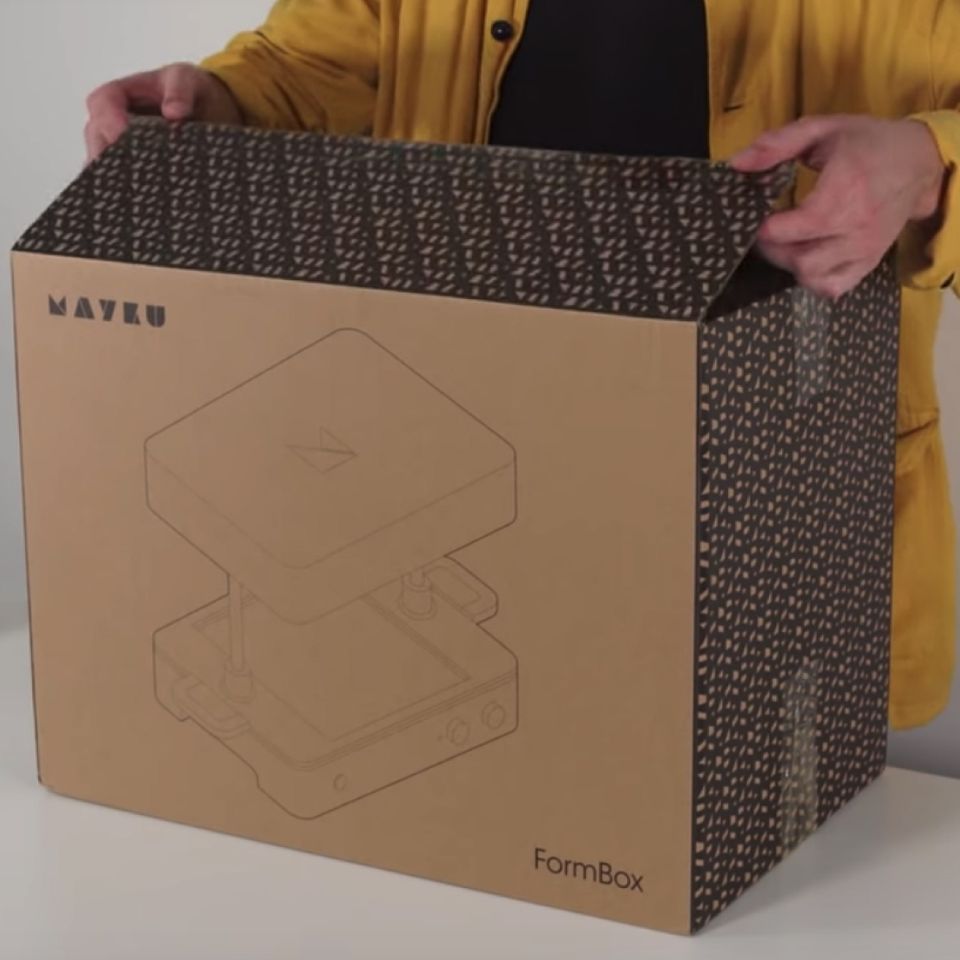 Watch
Want to see more? Watch the Mayku FormBox unboxing and set-up video
Watch the video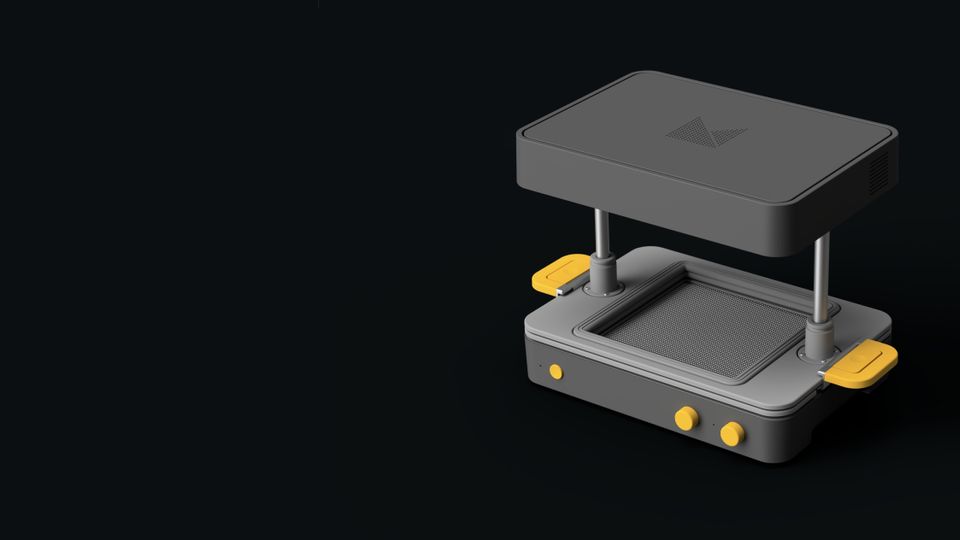 Get your tabletop factory
Invest in a Mayku FormBox today and start your own tabletop revolution.
Get in touch
Let's chat about possible applications or any other ideas or questions you might have. Book a call with a member of our team below.
Find a time
Submit a question
Want to know more? Send us a question and we'll get back to you as soon as we can.
Ask now
Find a reseller
Our certified resellers have invaluable application and workflow knowledge. Connect with a reseller near you.
Connect