Vacuum Forming: How To Make A Chocolate Two-Part Mold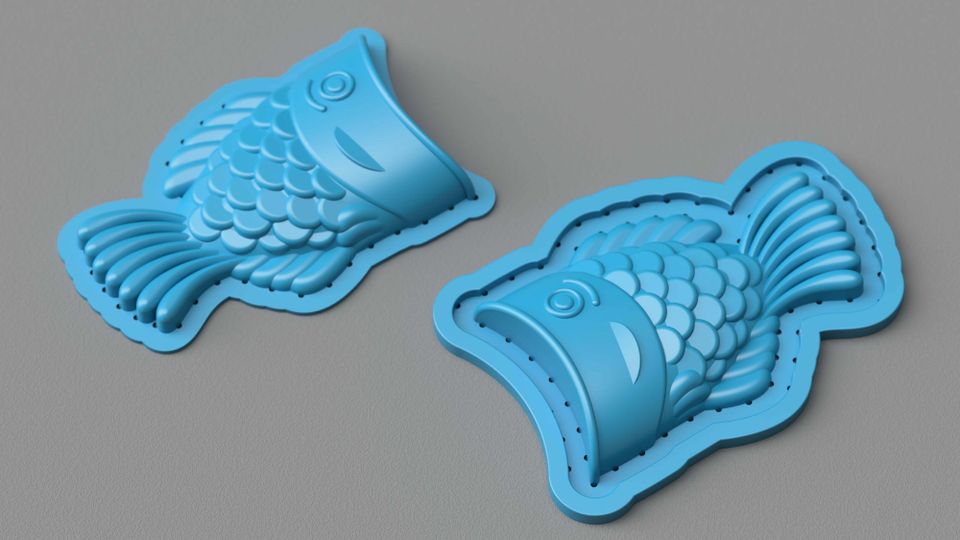 Tired of using the same boring chocolate polycarbonate two-part molds that all your competitors use? Want to create custom chocolates for your customers?
In this step-by-step guide, we'll show you how to design a custom 3D printed template and how to make a vacuum-formed two-part chocolate mold using the Mayku FormBox.
What is a two-part mold?
A two-part mold is a type of mold used to create 3D shapes. Unlike one-part molds, they don't have a flat top opening, allowing you to add custom features on each of its sides.

Two-part molds are also known as 3D molds or 2-part molds.

Main advantages of two-part molds
Vacuum-formed two-part molds offer attractive advantages that make them an essential tool in any chocolatier's workspace:
Design 3D shapes: Take your designs to the next level and work with complex 3D shapes—no more flat, simple surfaces.
Remove design constraints: Two-part molds give you the chance to make designs with undercuts.
Create hollow parts: You can make large hollow chocolates using little material thanks to two-part molds.
Fast process: Create complex chocolate figures in minutes and avoid joining parts one by one. Simply pour the chocolate into the mold, close it and let it cool down and set.
Clean workspace: Reduce the amount of chocolate you use and keep the workspace clean by using a closed two-part mold.

How to design a chocolate two-part mold
Sketch the mold design
3D model the vacuum forming template
Evaluate the design manufacturability
Add manufacturing features
3D print the vacuum forming template
Post-process the parts if required
Form the shape with the FormBox
Clean the mold
Make custom chocolates!

1 . Sketch the design
Before you start 3D modeling your shape, it's recommended to sketch the design to identify any possible pain points. For example, we're going to design a taiyaki ice-cream mold and the sketches will help us determine the smallest feature size.


It's at this stage where you decide how you're going to split your model. This is especially important if you're designing an asymmetrical model, as you'll need to avoid any options that generate complex undercuts or any other features that could cause demolding issues and ruin your final product.
In the case of our taiyaki mold, it was easy to determine the best splitting position as the model is perfectly symmetrical when split in half one way.


Design tip: If possible, split the model close to the edges or clean surfaces. It'll improve the cleaning process and your finished result will look better.
2. 3D model the chocolate mold template

Once you have a better idea of how the design will look, it's time to 3D model it! Use the 3D modelling software you feel most comfortable with and make sure it's the correct tool to make your desired model.
To design our taiyaki two-part mold, we used Autodesk Fusion 360. Even though the design has an organic shape, its basic elements can be made with geometric shapes. That's why technical CAD solutions such as Fusion 360 work great.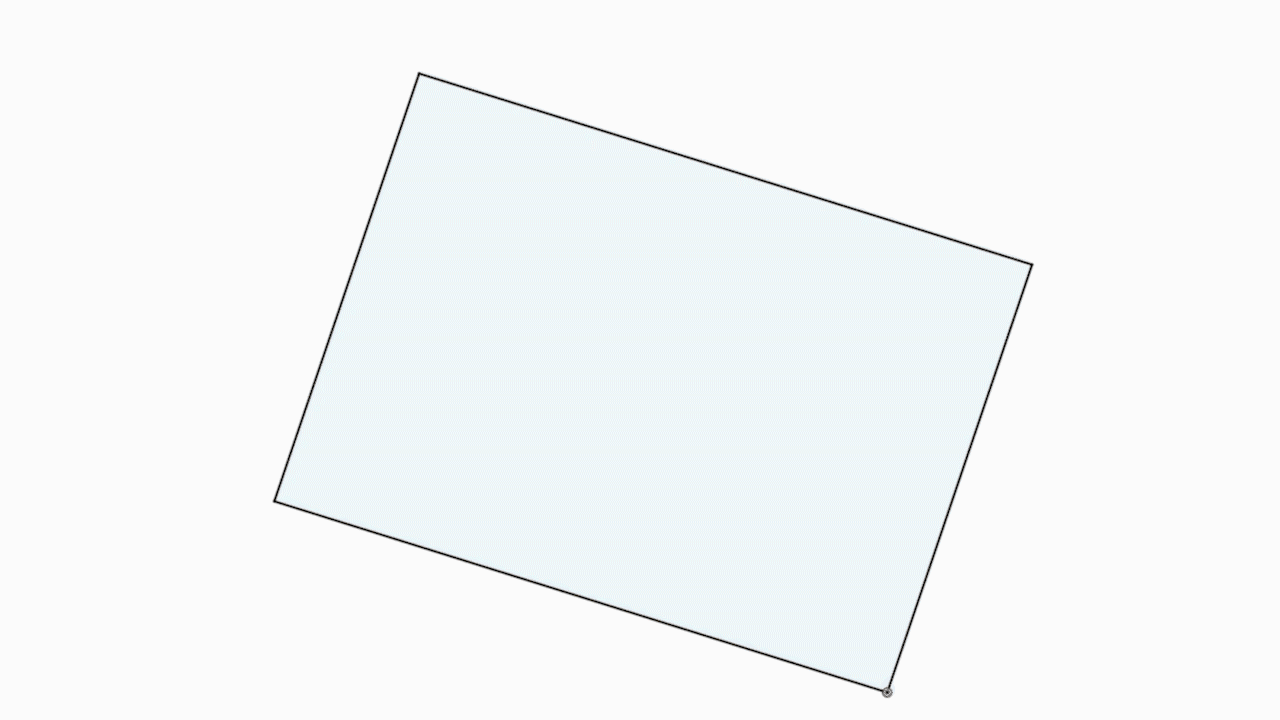 Notice that manufacturability hasn't been evaluated yet. Only the basic shape is designed in this step. The evaluation process comes next, after which the design will be updated to implement any manufacturing features.
3. Evaluate the model
Can the design be vacuum formed? Now you need to go through your design process asking yourself that question. Does the model have undercuts? Have you chosen the right draft angle? Are air holes necessary?
All vacuum forming templates need to follow some basic design rules - check our guide and learn How to Design for Vacuum Forming.
Designing a vacuum forming template is an iterative process. You'll need to create shapes, evaluate them and make changes many times until your template is ready.
In our taiyaki design, there are two essential elements that need to be reviewed.
First, the scales need to look organic, but there can't be any undercuts. All the scales are checked to ensure none of them will cause demolding issues, rearranging them, so there's enough space between them.
The taiyaki mouth is represented with a vertical wall that may be too tall and could generate webbing when the mold is formed. In this case, it would be best to add a draft angle or run some tests to check that the walls are working.
The evaluation process is different for each design, so be sure to check each part of the design and make sure it follows the recommendations you can find on our guide on How to Design for Vacuum Forming.
4. Add manufacturing features
Once you've reviewed the design, it's time to add those design features that will transform your design into a two-part mold.
Connectors
There are different ways to hold the two parts of the chocolate mold together. The most popular solutions consist of using magnets or binder clips in combination with registration keys. However, there's a better solution when it comes to connecting the chocolate mold parts: barriers.
While magnets and clips usually work well enough, chocolate that has set in this part of the mold may have a large line right where the two pieces meet. This is because using registration keys and binder clips don't hold the chocolate mold perfectly together. They may only leave a small gap, but it's big enough to allow chocolate to escape and set, making a seam.
Barriers are a great alternative to the registration keys that can be found on silicone molds. The barrier surrounds the two-part mold, helping you to align both parts together and improving the surface finish. This method also simplifies the cleaning process.
The barrier size can be increased or reduced depending on the mold shape and the size of the binder clips used. The barriers included in the taiyaki chocolate mold are 6mm wide and 2mm deep, which is enough for a medium-size mold.
In the image below, you can see how the barrier design offers a simple, practical way to seal vacuum formed two-part molds.
Air holes
The better the air flows, the finer details the two-part mold captures. If your design has parts where the air can get stuck, you must add air holes.
In the taiyaki chocolate mold, there are some parts between the scales where the air may get trapped. To guarantee the best mold quality, small air holes (1-2mm) can be added to the design.
Air holes are added throughout the silhouette of the two-part mold and also inside the barrier. This way sharp edges are properly formed.
As you can see in the image below, if there were no air holes right where the chocolate mold and the barrier connect, the vacuum formed mold may have rounded edges where both parts of the molds connect, leaving a small gap where the chocolate can escape.

5. 3D print the vacuum forming template
An excellent template design is useless if the 3D printed version doesn't meet the quality standards. There are some basic requirements when 3D printing vacuum forming templates, and you can find them on our 3D Printing Guide: How to make vacuum forming templates.
If you're using a filament 3D printer (FDM 3D printer) to make the templates, you should reduce the layer height, increase the wall thickness or infill and use a heat-resistant material. This will help you make a high-quality, reusable template.
Use draft 3D printing settings when making prototypes, and then use the recommended high-quality settings for the final version. This way, you'll save time and material.
The image below shows how the prototype is made with a thick layer height and low infill and wall thickness. That template may deform after some use and its surface finish won't be too smooth, but that won't affect its primary purpose: testing the two-part mold shape and user experience.
If your chocolate mold needs to have a complex surface texture or small details, it's recommended to use a resin 3D printer (SLA 3D printer) to make the final mold. This technology has higher running costs than filament 3D printers, but the quality of the templates will be significantly increased.
6. Post process the 3D printed template
The vacuum forming process captures even the smallest details. If you 3D printed a template and used support material or a thick layer thickness, now's the time to clean it and make sure it's as smooth as possible.
As you can see in the image below, the taiyaki template prototypes were printed with a thick layer thickness, and the lines are visible in the vacuum formed template. Even though the visual result looks good, we will want a smooth surface in the final template.
There are different ways to get a smooth surface texture depending on the FDM 3D printing material you use. Materials such as PLA or PETG can be simply sanded, but due to the strength of the material, the sanding process may take longer than expected if done manually.
Sand blasting the 3D printed parts, coating them with a thin layer of epoxy resin, or trying the acetone vapor method (only for ABS plastic) are good alternatives to manual sanding when it comes to smoothing the surface of vacuum forming templates.
7. Form the shape with the FormBox
The 1mm Clear Sheets are recommended due to their thickness and transparency. This is especially useful when creating unique chocolates as it can help you identify air bubbles trapped in the chocolate.
You should've already found the proper heating and timer settings to get the best possible results during the prototyping process. You can find the user instructions and recommended settings on the material box.
Once the template is ready and the material loaded, it's time to form the mold.
8. Clean the mold
Once the two-part mold is formed, you'll need to clean it and cut it from the sheet using a precision knife or a pair of scissors.
9. Make custom chocolates
With the Mayku FormBox, you can make dozens of chocolate molds in under an hour using just one template. Forget about the laborious task of making custom chocolates one by one, the FormBox transforms your workspace into a tabletop factory.
Check our comparison chart below and learn how the Mayku FormBox helps you reduce production time and costs compared to traditional mold-making services.
Chocolate two-part mold use tips
Vacuum-formed two-part molds offer great results without complex processes. The following tips will help you make the best out of the custom chocolate molds you make.
Painting details in the chocolate mold
You can use standard paint brushes to paint details on your mold or to apply a first coat of chocolate to make sure you capture as many surface details as possible.
Handling & Cleaning
Make sure the chocolate mold is clean before using it. Clean the small details with a soft brush and soapy water. Avoid touching the inside part before pouring the chocolate.
Sealing the two-part mold
Even though the barrier method improves the molding experience, it's still necessary to hold the two mold parts together. The easiest way to do it is using binder clips.
Making affordable chocolate molds fast with the FormBox
Creating custom chocolates for a customer takes a lot of time and resources. Traditional mold-making services are slow and have a high cost, reducing the profit margin and offering a suboptimal experience to the customer.
The Mayku FormBox offers a streamlined experience that helps you make custom chocolate molds in hours, giving you complete control of the process.
Forget about emails going back and forth with the mold manufacturer - that only increases the production costs of a single mold. With the FormBox, you can become your own mold manufacturer.
In the graph below, you can see how vacuum forming reduces mold production times while giving you complete control.
Vacuum forming your own custom chocolate molds also offers benefits by reducing the two-part mold production costs. With the Mayku FormBox, you can increase your profit margin while you improve the customer experience.
Also, once the template has been manufactured, more chocolate molds can be made without the need to manufacture any more templates. Make custom molds as cheap as £1 with our 0.5mm Clear Sheets.
Getting Started with Vacuum Forming and the Mayku FormBox
Remember, 3D printing is just one of the manufacturing processes you can use to create templates. You can use laser cut, CNC machine, or even hand made templates with the Mayku FormBox.
For more inspiration, check us out on social media. We're @TeamMayku on all social platforms, but we also have a dedicated Facebook Group, the Mayku Community. Got a question or you're considering investing in a FormBox? You can request to Speak to a Specialist at any time.
Get in touch
Let's chat about possible applications or any other ideas or questions you might have. Book a call with a member of our team below.
Find a time
Submit a question
Want to know more? Send us a question and we'll get back to you as soon as we can.
Ask now
Find a reseller
Our certified resellers have invaluable application and workflow knowledge. Connect with a reseller near you.
Connect