Multiplier Firmware 1.4: Access all thermoforming materials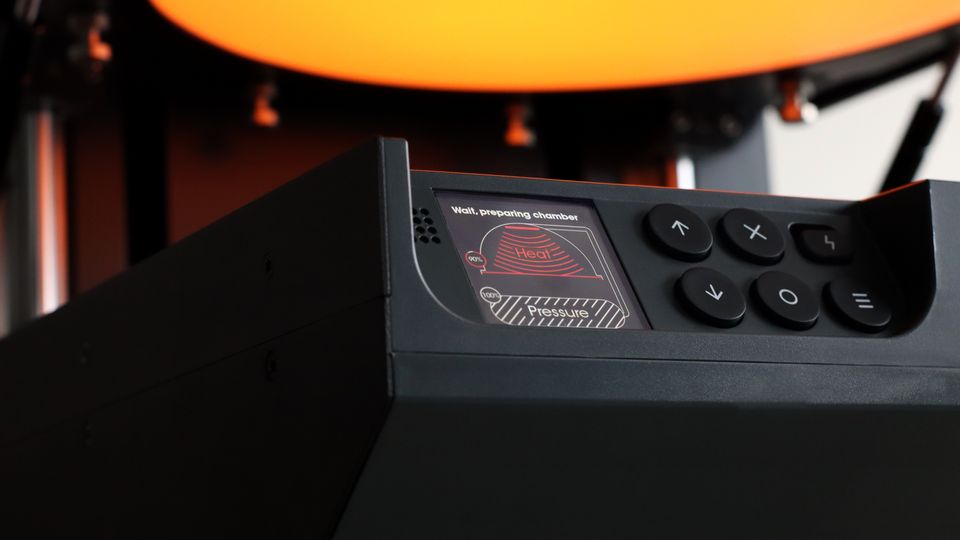 Get new features and add flexibility to your workflow with the Multiplier Firmware 1.4
We are thrilled to announce the launch of the new 1.4 firmware version for the Mayku Multiplier. This update brings exciting new features that add more flexibility to your manufacturing workflow.
Choosing the right material for your application
The new firmware sets the first steps toward the Mayku ecosystem. On top of our new engineering materials, key features are introduced that significantly improve the user experience and enable new applications, as well as opening the Multiplier to all thermoforming materials. Hardware, software and materials are working together in unison to ensure the most reliable results, every time.
Curious about the Mayku ecosystem? Mayku will attend TCT 3Sixty with our partners 3DGBIRE and Create Education, where you'll be able to see the new features in action and some new things we're working on.
Here are some of the key changes in the new firmware.
Perfect forms with the advanced material profiles
Advanced material profiles are our next-generation profiles that use high-resolution temperature and height tracking to ensure that your forms are more reliable than ever before.
The new profiles perform per-second tracking of both the height and temperature of the loaded sheet, taking into account non-linear heating and greatly reducing the failure rate.
Use bigger templates with the sheet height adjustment
The Multiplier can now adjust the height of the heated sheet before forming, which is useful for pre-stretching the sheets for tall or large templates. Use the up/down arrows whilst heating to adjust the height of the sheet.
The cycle times for EVA, PETG and HIPS have all been dramatically reduced, also allowing for less time delay between forms. The cycle times are as follows:
EVA: reduced from 6m to 3m20s (45% cycle time reduction)
HIPS: reduced from 6m to 3m20s (45% cycle time reduction)
PETG: reduced from 6m20s to 3m30s (45% cycle time reduction)
This was achieved thanks to a better temperature management on the Multiplier. We've set a maximum temperature that the dome can reach before you can do a form. This new cooling step ensures that rapid runs do not overheat the Multiplier.
Use your own materials with custom material profiles
This new feature allows you to create custom material profiles to use your own materials. Create customized profiles for your materials using the Multiplier control panel, which guides you through a simple and intuitive step-by-step process.
Early access to the custom material profiles over the Multiplier is now available. Contact us for activation.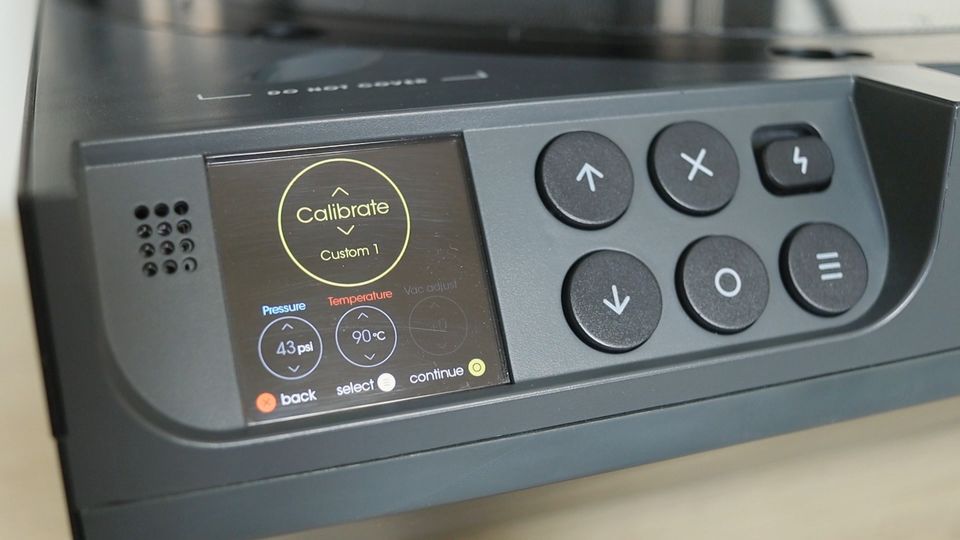 Custom material profile calibration screen
Update your Multiplier firmware
Make sure you're using the most recent firmware or download the latest version for your Multiplier from the Settings menu.
Get in touch
Let's chat about possible applications or any other ideas or questions you might have. Book a call with a member of our team below.
Find a time
Submit a question
Want to know more? Send us a question and we'll get back to you as soon as we can.
Ask now
Find a reseller
Our certified resellers have invaluable application and workflow knowledge. Connect with a reseller near you.
Connect