Making the Multiplier: In-Built Air Compressor for Additional Tools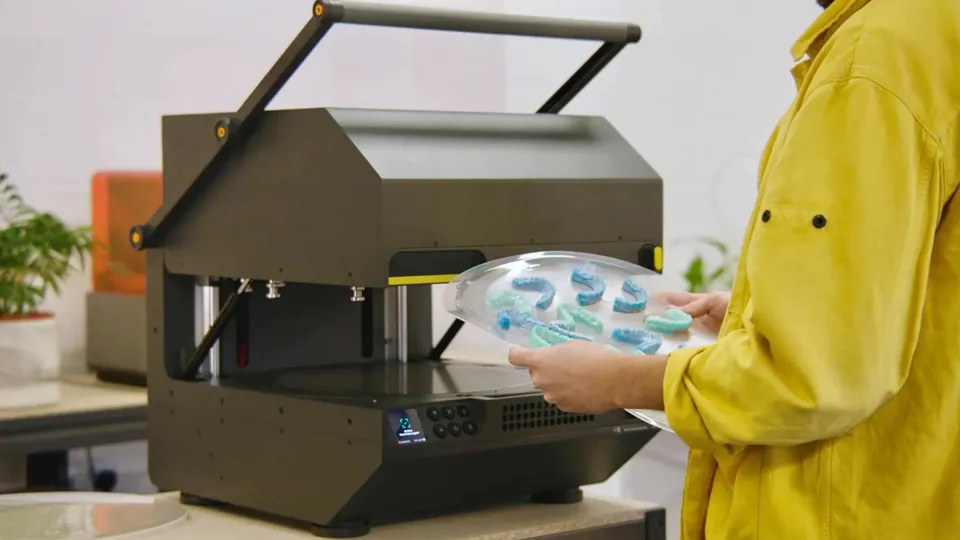 In this update, we wanted to share with you a secret feature of the Multiplier which we can't wait to tell you more about.
As you know, the Multiplier is a pressure former. It works with a 10 litre air tank located in the base of the machine. When the chosen forming sheet is at the optimum temperature the Multiplier applies up to 5 tonnes of pressure capturing every aspect of detail. It's this air pressure technology that allows the Multiplier to produce such high quality forms.
This also means you're getting an air compressor included in your machine. Knowing the useful applications of an air compressor, we couldn't resist turning this into a useful feature. So, we've added an air outlet (EURO quick disconnect fitting) to the rear of the Multiplier, unlocking a variety of 3rd party air compressor tools for you. You may have already seen a teaser for this at the end of our "How to use the Multiplier" YouTube video.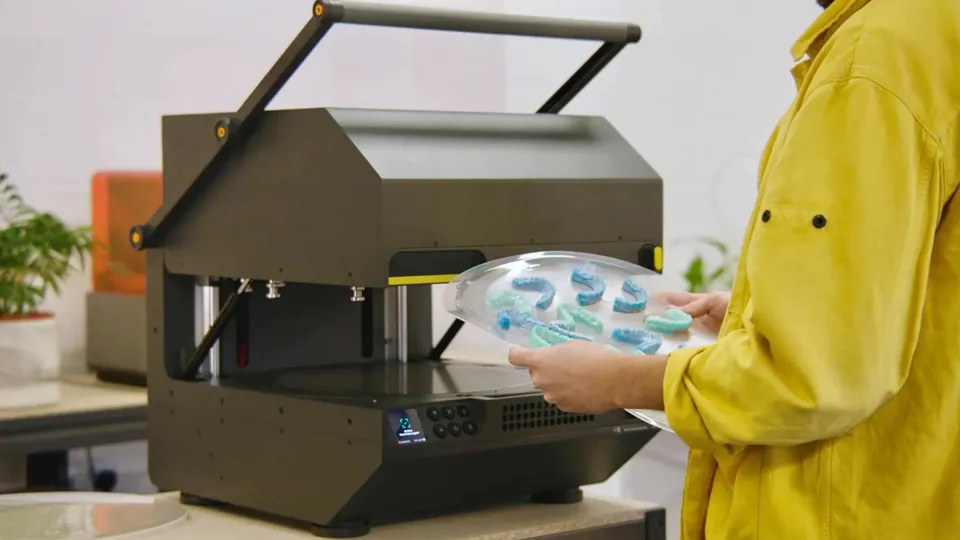 The Multiplier's air compressor can supply up to 2CFM (cubic feet per minute) or pressure and we've already tested this feature for the following applications:
Airbrushing - for painting end parts and models
Edible airbrushing - for painting chocolates and food items
Small air drills - ideal for creating vent holes in templates
Air gun - for cleaning down debris, removing dust and to aid with template removal
One of our next Multiplier experiments will be to confirm which other tools will work with the in-built air compressor. We're confident that it can deliver more than 2CFM, but more testing is required. We're hoping to unlock the capabilities for the following, but in small bursts:
Larger air drills - for larger holes in templates
Sand blasting - for sanding and smoothing of parts
Air blades - for cutting short lengths of materials
We'll keep you updated as we proceed with testing and can't wait to learn what else will be possible with the Multiplier now that production machines are in the wild.
If you haven't received your Multiplier pre-order yet, please visit the Shipping Updates website and select your batch from the top of the menu for the latest status update. For any further questions or to update your shipping details or contact [email protected].
Get in touch
Let's chat about possible applications or any other ideas or questions you might have. Book a call with a member of our team below.
Find a time
Submit a question
Want to know more? Send us a question and we'll get back to you as soon as we can.
Ask now
Find a reseller
Our certified resellers have invaluable application and workflow knowledge. Connect with a reseller near you.
Connect