Making the Mayku Multiplier: Teenage Engineering and Tooling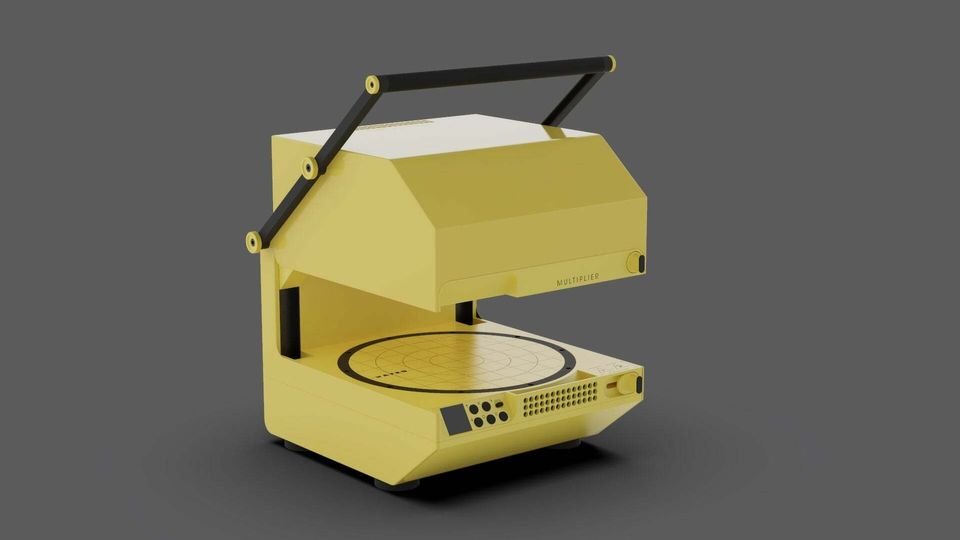 Hello ! 👋
Ben here, CPO of Mayku with a quick update on where we are with manufacturing the Multiplier. First things first, IT'S INCREDIBLE and thank you so much if you have already placed a pre-order.
I have to say, in all of my years of product development I've never been more proud of a product or the team that are building it.
The world is quite chaotic at the moment and the world of manufacturing hasn't been immune to this wildness. Microchip shortages, materials price increases, container ships getting stuck in canals - they've all made making stuff even more difficult.
We've been very lucky with our factory as we've been working with them for about 6 years, so the whole team are doing everything we can to get the Multiplier out as fast as possible. We were so excited to see the first videos of our machine tooling in progress last month.
We're currently assembling our first 20 complete Multiplier units so we can refine the design ahead of mass manufacturing. Things like getting all of the injection molded parts to fit with the machined metal parts perfectly and making sure the locking mechanism works smoothly.
Once the factory is back from Chinese New Year we'll be troubleshooting the first batch to refine our process before they start going to customers, pending no more unexpected events they'll start arriving with customers from April. Wish us luck.
After this batch, we'll be fully focused on ramping up production to 100 Multipliers per week and will keep you all updated on exactly when your machine will be arriving.
In the meantime, here's a little sneak behind the curtain on our work and concepting with Teenage Engineering, and yes, there was a time when the Multiplier was almost completely yellow. What do you think?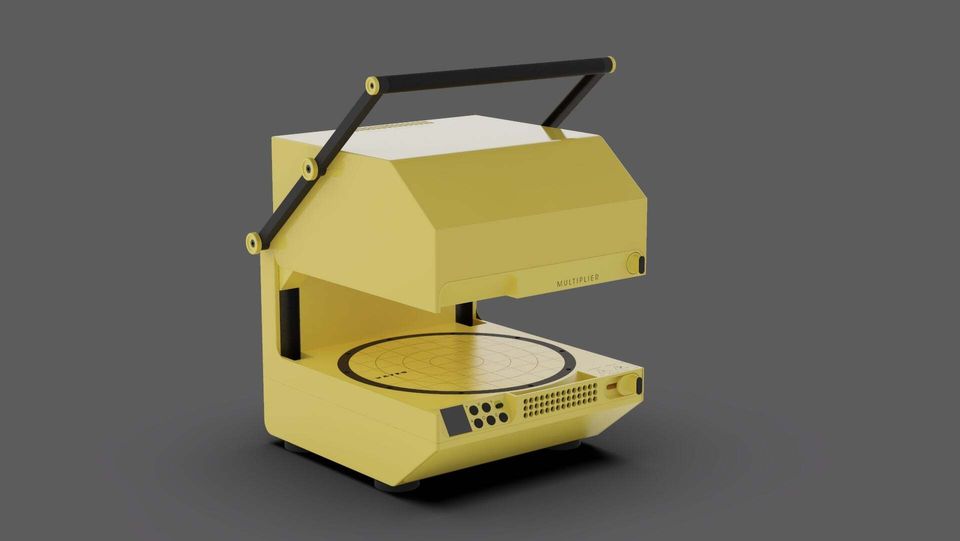 Thanks so much for your support and we really can't wait to get these into your hands. As always, if there are any questions please reach out to the team via social media, or use the Speak to a Specialist form.
Best Wishes,
Ben
Co-Founder and CPO
Get in touch
Let's chat about possible applications or any other ideas or questions you might have. Book a call with a member of our team below.
Find a time
Submit a question
Want to know more? Send us a question and we'll get back to you as soon as we can.
Ask now
Find a reseller
Our certified resellers have invaluable application and workflow knowledge. Connect with a reseller near you.
Connect