Is the FormBox for you? Find out how the FormBox can help you achieve your goals with our ROI calculator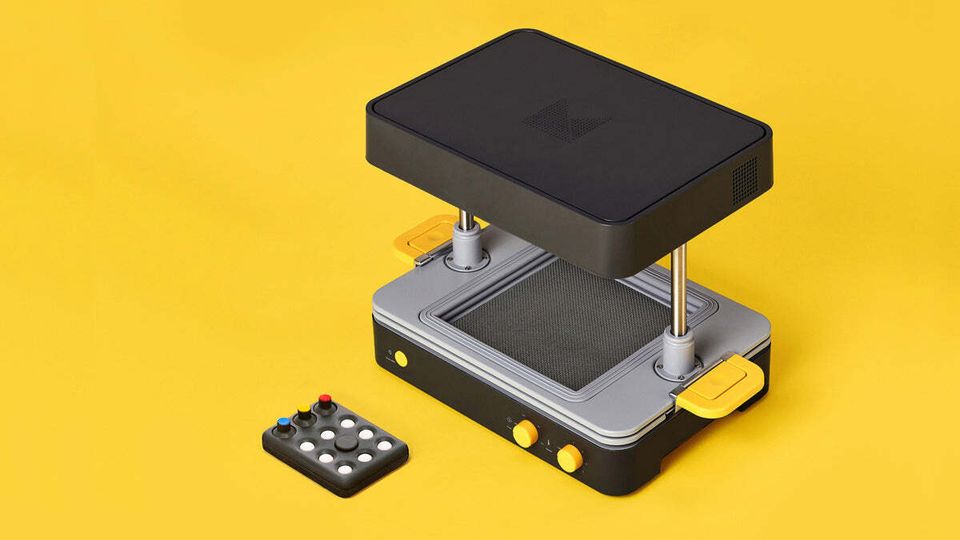 When running a business, understanding your costs and returns can be the difference between having a tight budget for a few months and having enough money to invest in your business to continue its momentum of growth.
At Mayku, we have thousands of customers from all over the world who use the FormBox to help them design, prototype and create new, innovative products, taking their businesses and ideas to the next level. But for someone who is just starting their business or maybe even just starting to invest in new tools to grow their business, working out if a tool will actually benefit your productivity or profitability can be a minefield. We don't want this to be the case for those looking to buy the FormBox - that's why we have created the FormBox ROI calculator!
With this tool, all you have to do is simply answer a few questions and you will find out how the FormBox can work for you and how it can help you achieve your goals with real monetary values based on your input to help you understand your return on investment.
What will you make with the Mayku FormBox?
The first step is to let us know what industry you're in and what you're planning on making with the FormBox. We've spoken to hundreds of our users and have tailored our calculator to show you stories from our community of makers in your industry, helping you learn more about how people have started and grown their businesses with the FormBox to inspire your maker journey.
Calculate your costs and understand your returns
Next, we'll ask you what your goal is. Are you starting a new business? Perhaps you're looking at reducing your business' current costs with the help of the FormBox? Let us know how much your current molds and materials cost as well as how many products you sell or are looking to sell (and at what price) and we'll do all the maths!
With our FormBox return on investment calculator, you'll be able to see your setup costs, monthly costs, revenue and profit or 2-year forecasted savings in seconds. You can even expand the calculations to see how we worked out the numbers to give you an even clearer idea of how you can feasibly take your business to the next level with the Mayku FormBox.
Try the FormBox ROI calculator for yourself
Investing in new tools for your business or business idea is scary, but that's exactly why we've created this handy calculator - the more you know, the easier it is to take the next step!
The Stories section of our website is filled with blogs about our community and how they use the FormBox in their making, but don't just read their stories, find out for yourself how the FormBox can help you achieve your personal business goals. Check out our ROI calculator here.
Want to learn more? You can follow @TeamMayku on social media, join the Mayku Forum or request to Speak to a Specialist at any time to find out how you could use a FormBox for your next project.
Get in touch
Let's chat about possible applications or any other ideas or questions you might have. Book a call with a member of our team below.
Find a time
Submit a question
Want to know more? Send us a question and we'll get back to you as soon as we can.
Ask now
Find a reseller
Our certified resellers have invaluable application and workflow knowledge. Connect with a reseller near you.
Connect