How to Make Custom Chocolate Molds using Pressure Forming featuring the Mayku Multiplier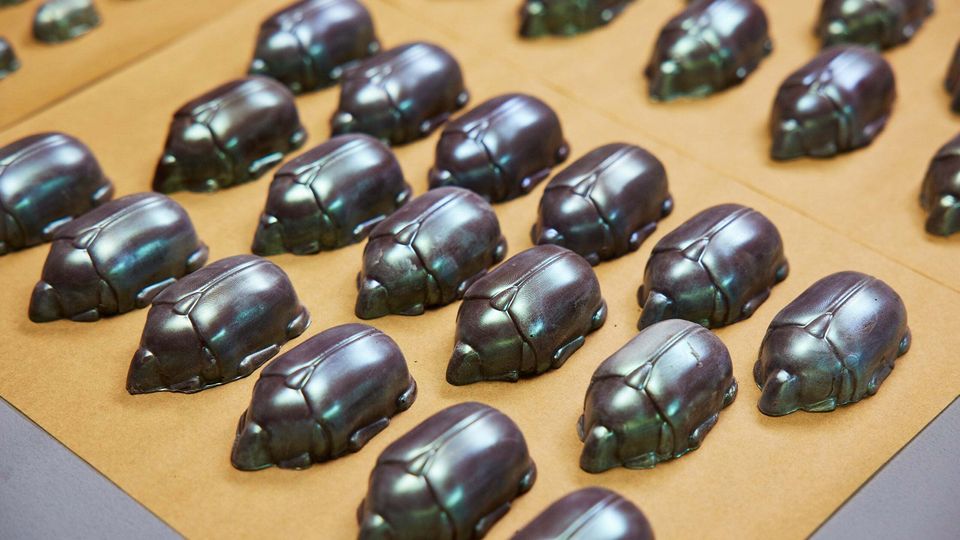 Paul A. Young is an award-winning Chocolatier who champions craft and cutting edge creativity to create unique chocolate products. He and his team make all their creations completely by hand, in small batches, using fresh ingredients and unique molds.
We teamed up with him to bring a memory from a trip back to life, reimagining the Cetonia aurata beetle into a colourful and delicious bonbon using our new Mayku Multiplier, desktop pressure forming machine.
Overcoming creative challenges for custom chocolate mold design
3D modelling software was the chosen design tool as gathering feedback and quickly implementing it into design iterations was essential. The template development process consisted of two main phases: design iteration and template testing. Templates are the shapes we use to create a master shape to form around in the Mayku Multiplier.
Dozens of different iterations of the design were made, testing mold usability features, surface textures, shape variations and sizes.
An embedded manufacturing process saves time and money with chocolate mold manufacturing
Chocolate molds need to have a smooth surface texture in order to offer the best user experience and a glossy finished texture. For this reason, the templates were manufactured with a desktop resin 3D printer, as it offers great surface quality, a reduced print time and less post-processing.
A Formlabs Form 3 and standard resin were used for this project, and a wide range of layer thicknesses was tested, ranging from 160 microns for early prototypes to 50 microns for the final design.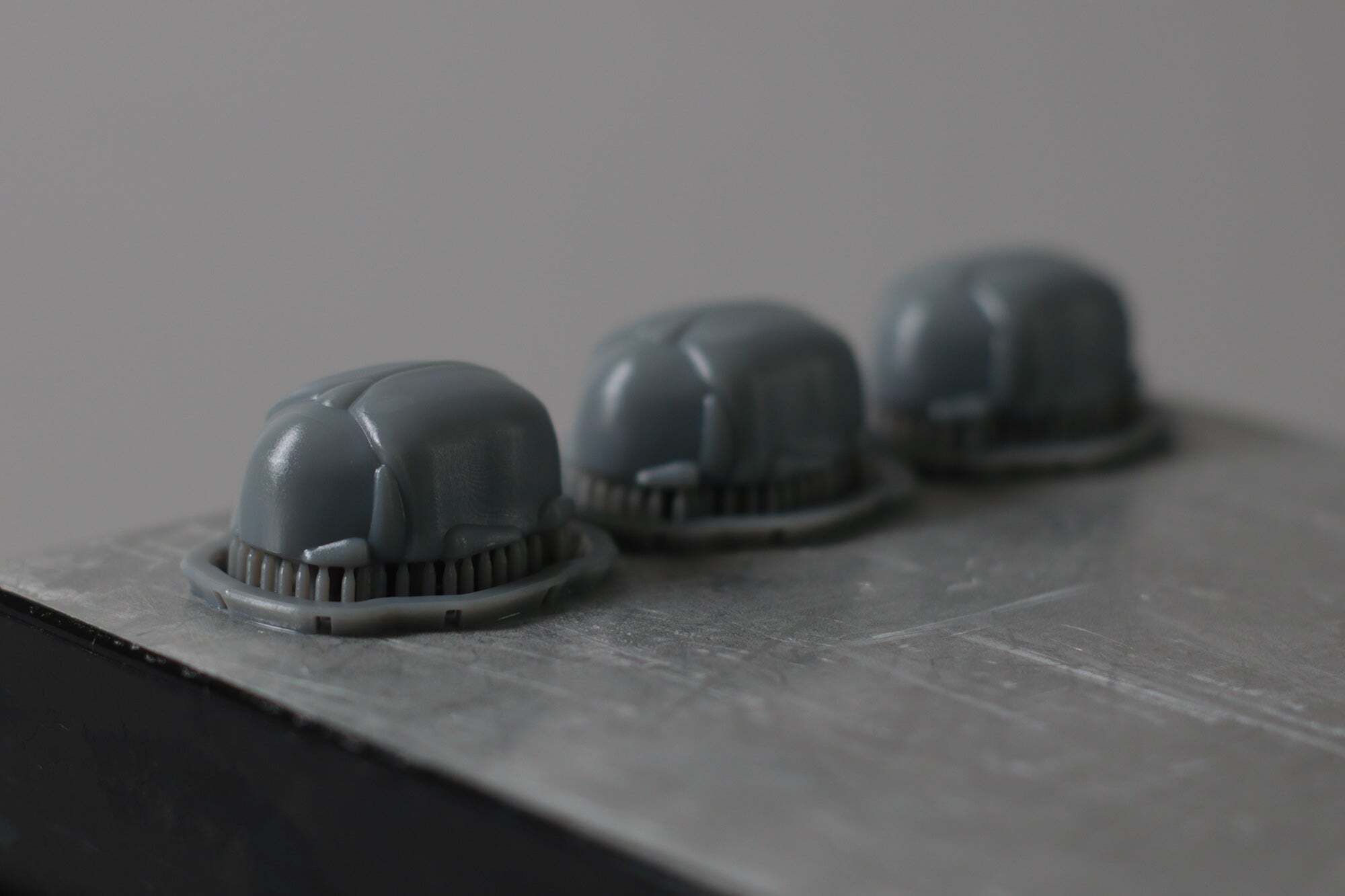 Mold making using 3D printing and a desktop pressure former
Once the template design is fully tested, production of the final design can start. For this project we went for a 10-piece mold, so only a limited amount of templates had to be made as they can be reused multiple times.
A custom rectangular shape was also 3D printed to create molds that matched in size with the ones that Paul A Young already had, helping him keep the creative space clean.
The molds were made using our Clear Sheets (PETG) as the transparency allows us to see the result before the bonbons are de-molded. Also, with the Multiplier you always make the exact number of molds needed. You don't have to worry about minimum order quantities or over purchasing a mold. Make what you need, when you want to.
Watch the Mayku Multiplier product video on YouTube to learn more
How to use pressure formed molds for custom chocolate design
Once the molds are made, they are instantly ready to cast into, there is no waiting time like with outsourcing production or silicone mold manufacturing.
Chocolatier, Paul A. Young filled the beetle molds with tempered chocolate, removing the excess to create fillable chocolate beetle shells. A white chocolate ganache, coloured red was added for a dramatic cross-section and as a base for additional ingredients. The chocolates are then capped, scraped and left to harden.
Once set, the beetle chocolates are ready to de-mold with a simple tap. Correctly tempered chocolate will shrink as it sets, meaning that de-molding is straightforward and fast. Ensure you design templates with minimum undercuts for a Clear Sheets mold that works well and can easily be reused.
How to save time and money with custom molds using pressure forming
Creating custom chocolates for a customer takes a lot of time and resources. Traditional mold-making services are slow and have a high cost, reducing the profit margin and offering a suboptimal experience to the customer.
While traditional chocolate mold making services take weeks to make molds you don't even have the chance to test, the Mayku Multiplier allows you to make them in days, controlling the creative process and allowing you to make changes quickly.
Forget about emails going back and forth with the mold manufacturer - that only increases the production costs of a single mold.
With the Mayku Multiplier, you can become your own mold manufacturer and won't need to worry about minimum order quantities anymore.

How to buy the Mayku Multiplier
Our certified resellers have invaluable knowledge of applications and workflows, which will help you seamlessly integrate the Multiplier into your workshop. You can find your local reseller here.
Do you have any questions before making a purchase? Our talented team of Mayku product specialists is available to answer all of your queries. Alternatively, you can reach out to @TeamMayku on social media.

Get in touch
Let's chat about possible applications or any other ideas or questions you might have. Book a call with a member of our team below.
Find a time
Submit a question
Want to know more? Send us a question and we'll get back to you as soon as we can.
Ask now
Find a reseller
Our certified resellers have invaluable application and workflow knowledge. Connect with a reseller near you.
Connect