From The FormBox to Eternity: How Mayku Was Kickstarted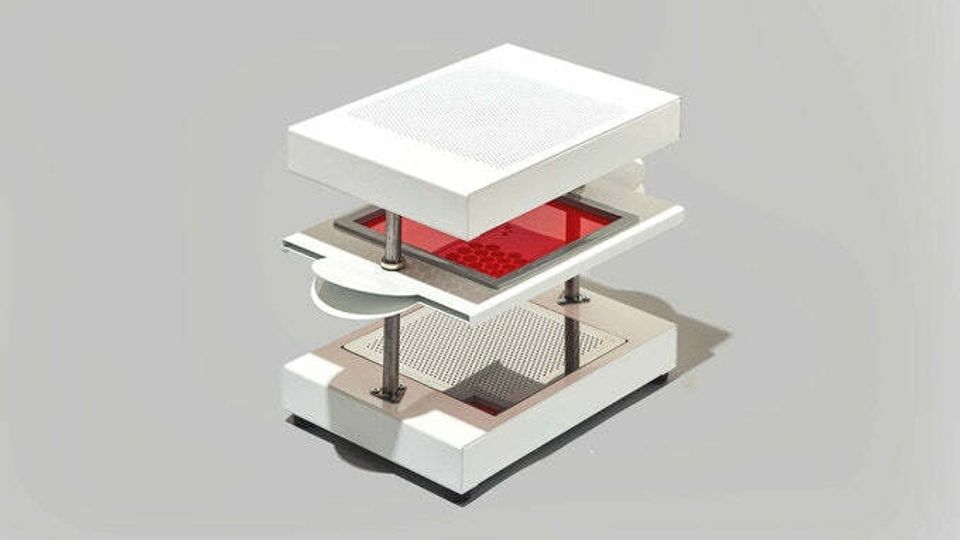 Everyone loves an origin story, don't they? Here's ours.
A Newly Minted Partnership
Our story begins like so many great invention histories do: with an idea on a night out.
In 2011, our founders Alex Smilansky and Ben Redford, both worked at innovation and venture studio Mint Digital. Over the course of a couple of years, their relationship naturally evolved from graduate intern and manager to genuine friends. Thanks, in part, to a shared fascination with Japanese culture, but also from bonding over innovation and turning ideas into viable products and businesses.
Ben had recently returned from his first production trip to Guangdong, China. He'd been fascinated by the power and efficiency of the industrial machines in the factories he'd visited. From simple logistics to the financial constraints of set-up costs and minimum orders, Ben was struck by how prohibitive it would be for most people to put a prototype item into production, let alone ongoing manufacturing.
Why were these tools only accessible to the few companies who already had the insider knowledge and resources to use them? Why doesn't everyone have access to the tools needed to make awesome things? Why did it cost thousands of pounds to prototype ideas? How many fledgling businesses had their ideas constrained or were just not feasible? These questions kept Ben up at night.
Over a cold beer, the conversation became an idea and soon, a shared ambition between Alex and Ben formed. They would make it as easy to create a product as it is to imagine it in the first place.
A Startup By Design
Smash cut to the summer of 2015. Armed with his plan, Ben won a grant from the Design Council to start his own company. Alex soon quit his job at Mint Digital to join Ben.
Like all the best ideas, their vision was as game-changing as it was simple - build a factory that sits on your desktop. A family of miniaturised versions of mass manufacturing machines alongside an online community of creators sharing ideas with each other. A desktop factory would put power back into the hands of the creatives and unleash artistic and functional expression to the masses. And with that, Mayku was born.
The Launch Product
Ben and Alex decided that vacuum forming had the most significant potential for their first desktop device. Millions of creators could be granted the freedom to manufacture moulds and make products in small batches from their studios. Or kitchens. Or bedrooms. They could launch and scale their businesses without the huge costs, risks and lead times of traditional outsourcing of production.
Mayku's flagship miniature factory had to be easy to use, accessible, beautiful and, most importantly - affordable. If Mayku was going to take on manufacturing - they didn't just want to disrupt it; they wanted to turn it completely on its head.
The FormBox Takes Shape
Our origin story continues, not in China but in Wales, where Alex and Ben worked tirelessly over the next nine months to create the FormBox. Prototypes, Makerthons, multiple rounds of user testing, endless modifications. And finally, a working prototype emerged that could turn a potato into a cactus pot (as well as many other simple molds). It was stylish, it was simple. It was powered by a household vacuum cleaner. It was an excellent product.
Alex and Ben knew it. Everyone who tested it agreed. Now was the time to bring the FormBox to a broader audience. Because The Mayku ethos is all about empowering makers and building a community, crowdfunding was the obvious way to go and the FormBox Kickstarter campaign launched in May 2016.
Mayku hit more than 1,000% of the funding goal one month later, raising just under $600k. The overwhelming response to the campaign was a huge moment - historically, just 4% of Kickstarter campaigns raise over $100k.
Ben and Alex's experience and drive, plus this expectation-exceeding Kickstarter campaign, were enough to attract some of the most successful investors in Europe. Including Robin Klein (#9 on Forbes Midas List), Simon Murdoch (Founding Partner Episode 1 Ventures), and Robert Devereux (Founding partner, Virgin Group) got behind Mayku in our early days and took us to the next stage. Mayku were now valued at £2m - and just getting started.
That was a quick tour through the auspicious early history of Mayku. From an idea over a beer to a working prototype put into production by a passionate Kickstarter community. We are partnered with Crowdcube, which has 1.3million members and over £1 billion invested in thousands of companies. We're now looking for new investors to drive the successes of our near future.
We are in overfunding, but there's still time to claim your piece of Mayku. Being part of our crowdfunding investment round can start from just £13.68, though the platform is used by a community of angel investors who can invest thousands. Only a limited number of shares will be released.
Investments of this nature carry risks to your capital. Please Invest Aware.
Get in touch
Let's chat about possible applications or any other ideas or questions you might have. Book a call with a member of our team below.
Find a time
Submit a question
Want to know more? Send us a question and we'll get back to you as soon as we can.
Ask now
Find a reseller
Our certified resellers have invaluable application and workflow knowledge. Connect with a reseller near you.
Connect