What is Crowdcube and why are we Crowdfunding?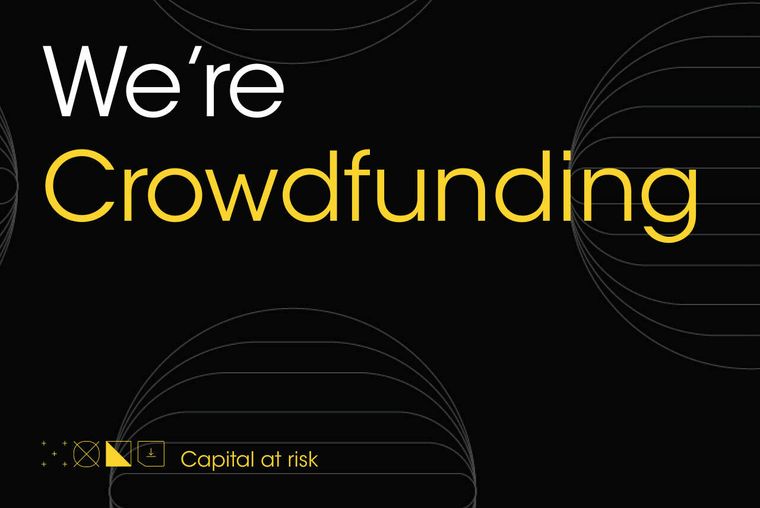 Whether you've been reading our recent series of blogs about our past and future, or this is your first time here, welcome to the most exciting instalment in the current Mayku story.
Why are we crowdfunding?
Having successfully raised private rounds of investment before, Mayku is excited to make shares available to its community of makers for the first time. These shares are limited and will be available on a first-come, first-served basis. You can pre-register for early access here.
What will we use the funds for? Now that our first two machines are unleashed on the world's makers (or, in the case of the Multiplier, will be very soon), it's time to accelerate the development of our software platform.
Our software platform will make it simple for our users to connect, buy and sell designs, share creative ideas and collaborate on projects.
This is just the start of the many and varied software services Mayku aims to offer. Creators can also customise designs on the platform and will be able to download and print files at home or in their studio if they have access to a 3D printer or can order templates to be printed by us and shipped to your door.
We began building our software platform thanks to the continuing support of some of Europe's most successful investors. They believed in us at the beginning of this adventure, and they still share our vision. Now it's time for our community to help us drive it forward.
With the funding, we'll also be scaling up the ordering and manufacturing of additional Multiplier units, to meet ever-growing user demand.
Meet the investors
Robert Devereux, Founding Partner, the Virgin Group and investor in Mayku says, "I invested in Mayku because when you're making early-stage investments, you're investing in people. And in Alex and Ben, I thought there were two people who not only had a great idea, but a real and obvious ability to deliver and execute that idea."
Robin Klein, General Partner, Localglobe, Forbes #9, The Midas List and investor in Mayku says, "Mayku is at the heart of the Maker Movement, which has been growing at a tremendous rate for many years and has accelerated during the pandemic."
Tal Oron, founder of Wonderbly and investor in Mayku says, "Mayku is enabling a new generation of creators and shop-owners."
Mayku is more than just a company. We're a true community of makers. We're indescribably proud of the fact that we now have over 12,000 creators in that community. They're making incredible, useful, innovative things. And that number is growing all the time. We expect to exceed 27,000 active users within the next 5 years.
We've talked about our diverse community of makers in previous posts. The FormBox and forthcoming Multiplier are being used to amazing effect by food and drink creatives, toymakers, clothing and accessory brands, medical professionals and designers of all persuasions and niches from graphic to industrial. We know there are so many more potential applications for our desktop machines. Makers aren't even limited by their imaginations, because our new software platform will augment every member of the Mayku community's ideas and experience.
Why Crowdcube?
As we prepare to take Mayku to the next level we want to give that community a chance to own a piece of our exciting company. There will only be a limited amount of shares available so please get involved quickly. We have the utmost belief in the future of our personal factory range, our own innovations and technological advances. We know our community believes in us, too.
We've chosen to partner with the world's first and largest equity crowdfunding platform, Crowdcube, for this new investment round. Crowdcube has an outstanding track record for successful crowdfunding for some of the most successful startups, such as Brewdog, Monzo (who raised £1m in 96 seconds) and Revolut.
Our campaign is currently in overfunding, but there's still time to invest! We want to make sure you can be a part of our future, so make sure you claim your Mayku shares before they run out.Invest in Mayku here.
Investments of this nature carry risks to your capital. Please Invest Aware.
Let's have a chat
Let's chat about possible applications or any other ideas or questions you might have. Book a call with a member of our team below.
Find a time
Submit a question
Want to know more? Send us a question and we'll get back to you as soon as we can.
Ask now