5 Incredible 3D Printing Fails that Can't Be Explained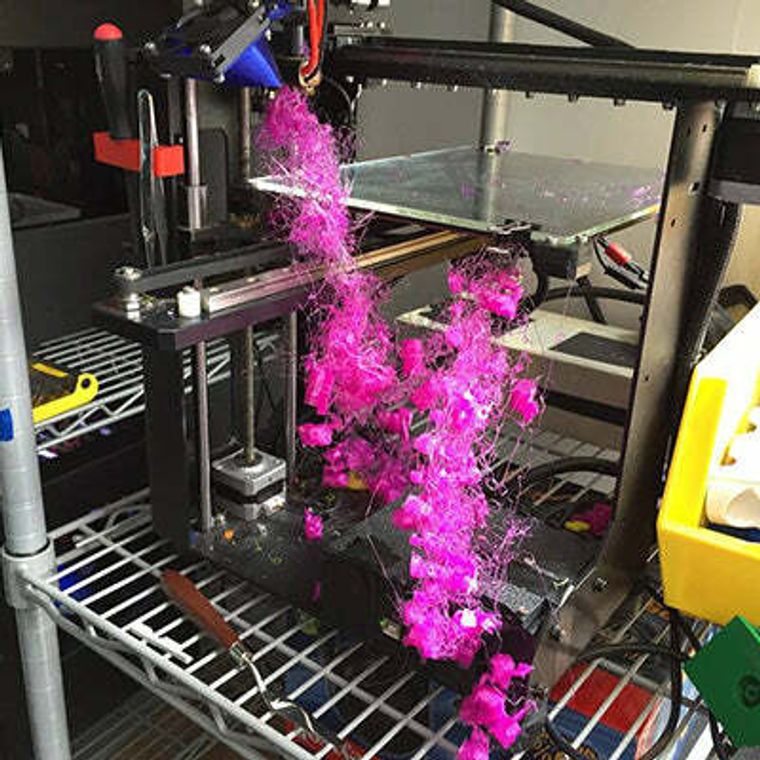 3D printing is an imperfect craft - but sometimes a print comes out so badly, you have to wonder how it went so wrong. Next time your print fails, think of these incredible screw-ups and remember somebody is always making more of a mess than you.
But as they say, one man's trash is another man's treasure. Photographer and designer Cunicode collects failed prints as artwork and even made them into a book. There's also a Flickr dedicated to failure photos.
Thanks to Cunicode for today's header image, from his Beautiful Failures collection!
Let's have a chat
Let's chat about possible applications or any other ideas or questions you might have. Book a call with a member of our team below.
Find a time
Submit a question
Want to know more? Send us a question and we'll get back to you as soon as we can.
Ask now