3D Printing Maker Inspiration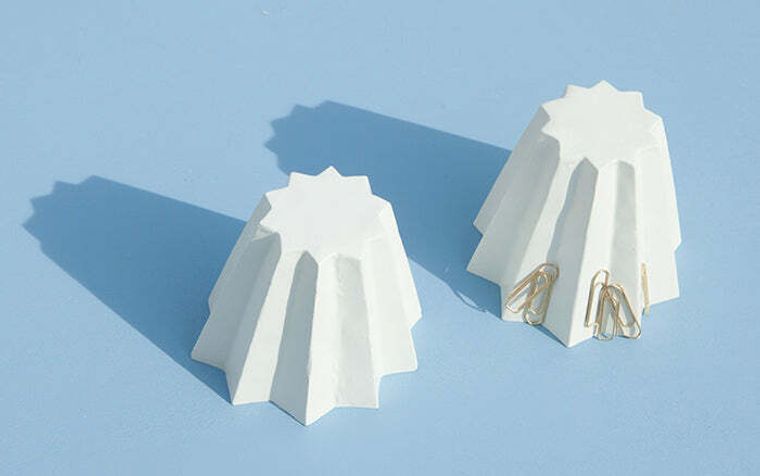 If you're looking for a new print project, we've collected some of our favorite 3D makes from the web this week.
Here's a selection of the useful, the beautiful and the plain cool. If you give any a try, be sure to show us how it went!
If, like us, you're sick of frayed wires and split cables from a certain provider of smartphones, cable protectors are an absolute lifesaver. The print is super simple and fast, so a great one for beginners or tech devotees.
Anything from emergency bucks, confidential USBs, credit cards, or whatever you need to stash away from prying eyes will be safe inside this secret shelf. Other hacks could include adding the print to the underside of a desk, inside a drawer or cupboard, or you could just use it for decor. Sneaky!
These make a great gift or new homeware piece. Note that LED candles are you're best bet, as PLA won't hold up to the temperature of a real candle. But if you make a mold of your print, you could place real candles inside plaster, concrete, or another heatproof material!
FabShop's project will bring a certain je ne se quois to your space, inspired by the construction and design of the Eiffel Tower. We love how the team have exploited the design possibilities of prints: the Paris lamp would be prohibitively expensive and laborious to cut from other materials.
If you're looking to experiment with wood PLA, we would love to see how your very own Baby Groot turns out! He also lends himself well to the artists and painters among us, as we've seen some incredible mossy paint jobs from the community.
Let's have a chat
Let's chat about possible applications or any other ideas or questions you might have. Book a call with a member of our team below.
Find a time
Submit a question
Want to know more? Send us a question and we'll get back to you as soon as we can.
Ask now