Save time and money on product development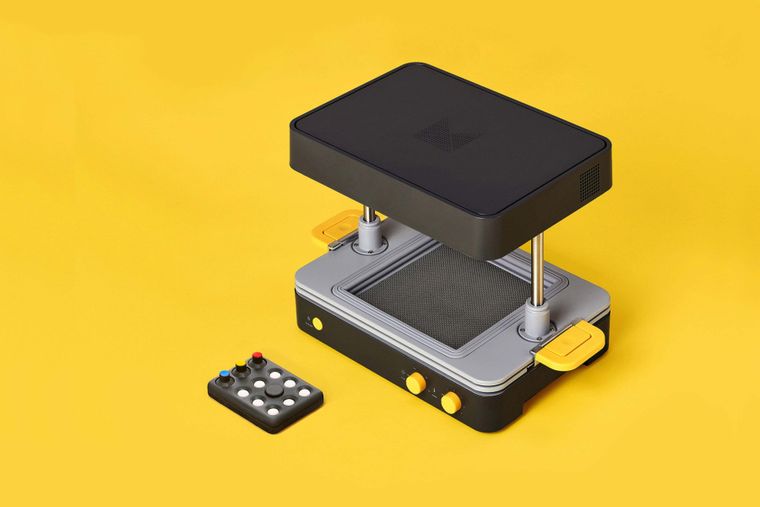 From Prototyping to Production
Vacuum forming is a powerful tool for model-makers, product designers and industrial engineers. The FormBox can help you reduce your lead time on parts, save money and speed up your development cycle. The machine allows you to:
Create product casings with different material finishes
Cast small batches of precision parts in silicon and resin
Create custom housings for electronics
Work with transparent materials such as polycarbonate
Create professional grade packaging from your desktop
Work with flexible materials
Manufacture short runs of working products for user testing
From Method to Melody
The FormBox represents creative synergy made manifest: it is a simple machine with infinite making potential. As a way of showing its breadth, our in-house designer Dean Pankhurst created each part of a fully functioning synthesizer – product casings; parts in silicone and resin; custom electronics housing; and professional grade packaging – using the FormBox. Dean then compiled his methods in a very attractive looking how to guide, from which this extract is taken.
Your own tabletop factory
The FormBox brings the means for end-to-end product development to your desktop. This machine democratises the production process: makers can now create a variety of product parts in a plethora of materials, colours and finishes quicker than before. Owning the Mayku FormBox means you can bring a physical product to market with the minimum of time and expenditure.
Let's have a chat
Let's chat about possible applications or any other ideas or questions you might have. Book a call with a member of our team below.
Find a time
Submit a question
Want to know more? Send us a question and we'll get back to you as soon as we can.
Ask now