Using Desktop Vacuum Forming to Make Custom Molds for Chocolate and Food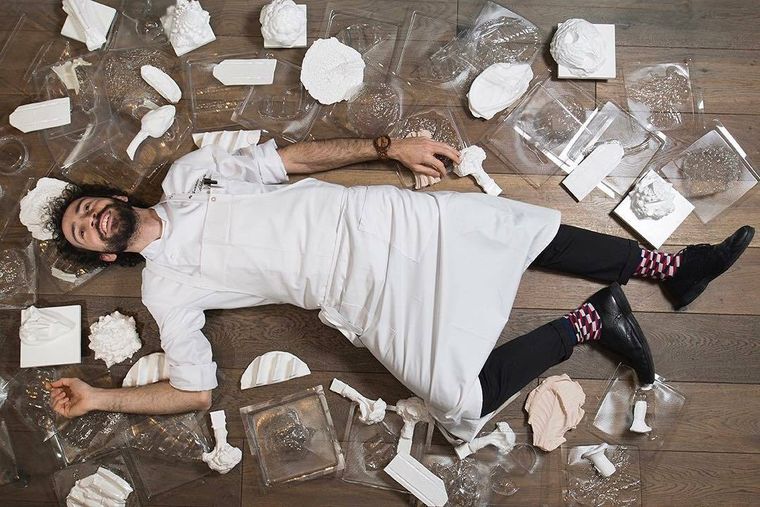 We knew the FormBox had the potential to revolutionize the work of foodmakers, chefs and chocolatiers – but it was only when we started properly looking into it, that we realized the breadth of the foodie things this machine can do. If you've ever wanted to make custom molds in minutes, then desktop vacuum forming could be the next tool for your kitchen.
How to make custom molds out of everyday objects in minutes
If an object fits on the FormBox's tray, you can make a mold out of it. Mayku chefs and chocolatiers have made molds out of fruit, vegetables, nuts and other edible objects; as well as foraged things like shells, pine cones and seed pods; and novelty objects made from wood, hard plastics, plaster, steel, aluminum, resin and silicone.
How to make master shapes for custom molds using desktop manufacturing tools
You might not have access to a 3D printer or laser cutter, but you can commission makers to create amazing custom designs which can then be turned into eye-catching edible goods. Reach out to local artists and makers who are already making with desktop manufacturing tools and you could find your ideal collaborator at a fraction of the price of outsourcing the entire mold making process.
How to make custom molds using traditional craft techniques like sculpting and carving
Your local art shop contains a treasure trove of goodies for creating interesting objects for mold-making. Readily available materials that can be used to make molds include: air drying clay, polymer clay, playdough, balsa wood and styrofoam (for carving), as well as paper or card.
Re-use unwanted food items for impactful custom mold designs
Ever wondered what to do with unused veg or leftover cookie dough – why not use it to make a mold for an interesting banana-shaped cake? Things like old potatoes, cookie cut-offs and leftover dough are perfect for making all manner of weird and wonderful molds.
What can you make in FormBox vacuum formed molds?
Below is a list of all the different ingredients that you can use with the FormBox. Mayku Sheets are food-safe and durable meaning you can use the same mold over and over with different ingredients.
Mayku Sheets cannot be used in the oven or with casting materials over 50 degree Celsius without risk of deforming the mold, so ensure you cool warm liquid down before pouring or pour with your mold over ice to compensate.
Confectionary:
Chocolate (bars, truffles, lollies)
Honeycomb
Toffee
Fudge
Marshmallow
Boiled sweets/lollipops
Gummies
Halva
Frozen desserts:
Ice cream
Sorbet
Ice lollies
Frozen juices/punch
Molded ice
Mochi
Frozen yoghurt
Set liquid:
Jelly
Mousse
Panna cotta
Parfait
Set custard
Decorative:
Fondant
Gum paste
Sugar paste
Marzipan
Pastillage
Baked goods:
No-bake cake mixtures eg rocky roads or rice crispy cakes
Cookie dough
Meringue
Mousse
Cheesecake
Tuile
Savoury Food:
Sushi rice
Cheese
Butter
Aspic
If you've used the FormBox with food not found on this list, get in touch via Instagram or Facebook, we'd love to share your creations with the world.‍
Still interested? Want to learn more? Check out our list of 10 Chocolate Molds made on the FormBox for further inspiration or request to Speak to a Specialist to learn how to add the FormBox to your workflow.
Let's have a chat
Let's chat about possible applications or any other ideas or questions you might have. Book a call with a member of our team below.
Find a time
Submit a question
Want to know more? Send us a question and we'll get back to you as soon as we can.
Ask now