Power to the Makers: How Mayku is turning back time in the name of progress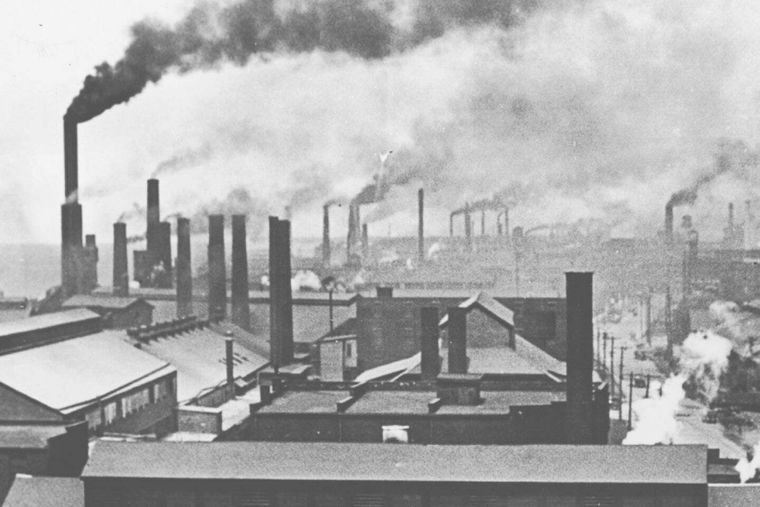 It's been 200 years since the end of the Industrial Revolution. The downtrodden, mainly agricultural workforce were freed from the shackles of seasonal manual labour. Efficiency and productivity exploded, overall living standards improved and the economy boomed as people migrated from the country to the cities to secure more reliable work in factories. The following centuries of innovation have brought an explosion in the things we have access to, with production methods, and their results becoming ever more intricate.
So far, so utopian
Yes and, well, no. The truth is, while some of the new machinery was accessible and affordable to some enterprising early cottage industrialists and it did drive astonishing growth, it quickly started to divide the wealth, working conditions and power from the working class to the middle (and newly minted upper middle) classes. Makers and small businesses have always been around, before, during and since the days of the Industrial Revolution; but the mobilisation and mechanisation of making has long centralised all the power in the hands of corporations, not individuals.
Here at Mayku, we believe that the power should be put back in the hands of makers. Regular people with imagination and drive should be able to make their ideas a reality. Those who aren't afraid to experiment, who have the flexibility to try things and sometimes fail. It shouldn't be the exclusive domain of large companies with multi-million-dollar budgets. Our vision of the 'Un-Industrial Revolution' has no huge overheads and no stakeholders. Our primary goal is to democratise making and manufacturing. In our vision of the future, more people are empowered to go forth and create. Not just consume.
Go small or go home
The tools and processes that drive 21st century making are getting further out of reach for most – both practically and financially. But the world has seen a steady return to smaller-scale production in other industries. From photography and music to commerce and programming, people of all ages now have access to affordable technology and training.
Mayku was created by our co-founders Ben and Alex to pioneer a similar change in making. They're two individuals with a shared background in design, engineering and manufacturing and first-hand experience of the pain, expense, and risk of building products via traditional processes. The idea was born from one simple question: What if everyone had easy and affordable access to the tools of mass production in their studios or homes?
The Mayku ethos
There are three ways in which we're making the Un-Industrial Revolution a reality.
The world's first Desktop Factory. Mayku has a growing family of miniaturised machines – each one a scaled-down version of an industrial production line. Whether launching a brand-new business or scaling up a successful venture, they give makers complete control over their creation processes, at a fraction of the cost of large-scale manufacturing.
Mayku's online services and simple-to-use digital tools. Unlocking supporting features that complement our machines, from design help to tutorials, helps make the design process accessible to more people, regardless of background.
Lastly, our community of creators. Over the past few years, we've grown to 12,000-strong and counting. Makers and creators, connected online, sharing designs and ideas with each other, sparking endless creativity.
Side note
There are bonus benefits to focusing on local production. Empowering smaller-scale businesses, young people and more disadvantaged communities to become makers helps bring people closer to how their things are produced. Less reliance on corporations can only help contribute to a more sustainable and ethical future.

There's so much potential in the Mayku future. The Un-Industrial Revolution is just getting started. Want to be part of it? Head over to our Crowdfunding page to find out more.

Investments of this nature carry risks to your capital. Please Invest Aware.

Want to get stuck in and join the conversation? Head over to the Mayku Forum! It's the best place for the latest Mayku news and updates and is home to our community of makers.
Let's have a chat
Let's chat about possible applications or any other ideas or questions you might have. Book a call with a member of our team below.
Find a time
Submit a question
Want to know more? Send us a question and we'll get back to you as soon as we can.
Ask now