How to Use Vacuum Forming Techniques Alongside 3D Printing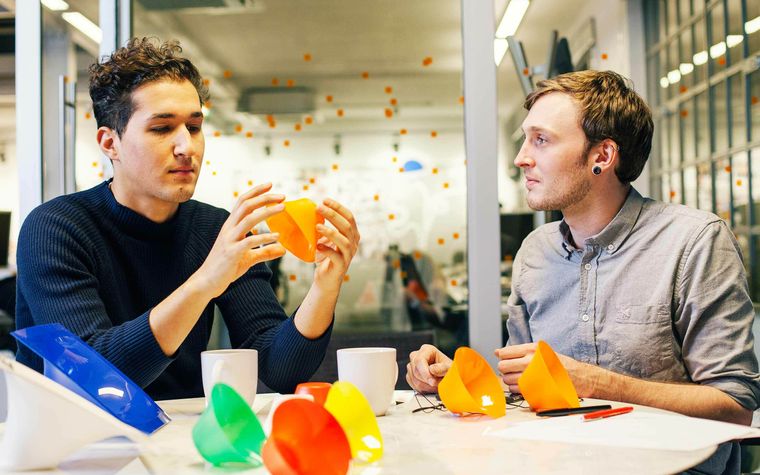 See how Henry created the perfect prototype with his 3D printer and the Mayku FormBox.
Henry was a beta tester for the Mayku FormBox, and we were thrilled to be able to pass over an early version of the machine to see what he could do. Henry regularly uses his 3D printer to create product prototypes for clients and was eager to see what he could make by incorporating the Mayku FormBox into his work.
One of the biggest waits in developing the design of any product is the time it takes from sketching to holding a physical thing in your hands. When development is out of your control (such as production in a factory) the prototype can come back numerous times needing alterations, which is a slow and vicious cycle.
A design is changed, tweaked and stretched a hundred times before it is thought of as perfect. And perfection takes time. Whilst 3D printers have expanded our abilities, making it easier than ever to build our own things, they aren't a quick fix. Some 3D printers can take 12 hours to create a shape 10cm x 10cm x 10cm in size, which inevitably slows down production time.
Using the Mayku FormBox, Henry was able to make a dozen mock-ups of his speakers, in six different colors and sheet material, in just a few minutes. Vacuum forming the shape with the Mayku FormBox, he created a smooth surface and a factory-level finish, right from his studio.
"The Mayku FormBox gave me the freedom to try out new ideas on the fly and test out shapes without having to wait for a factory to send me prototypes."
Let's have a chat
Let's chat about possible applications or any other ideas or questions you might have. Book a call with a member of our team below.
Find a time
Submit a question
Want to know more? Send us a question and we'll get back to you as soon as we can.
Ask now