How to Fix Four Common Mistakes with 3D Printing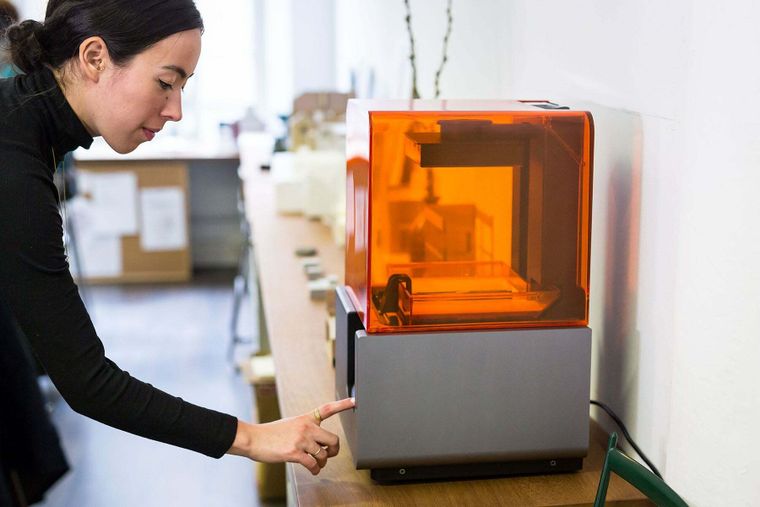 Whether you're new to 3D printing or wearing an outfit made entirely by machine, it's easy to let these little mistakes into your making. Tiny changes can have a massive effect on the quality of your prints - here are our top culprits and favorite solutions.
As you know, the Mayku FormBox, desktop vacuum former works great with 3D printed original shapes, so we're here to help ensure you get the best results possible. If you can't find your answer here, hit us up in the Mayku Community or request to Speak to a Specialist and we'll be happy to share what we know so far.
Your first layer isn't sticking.
Experimentation is the key. A heated bed is a good way to erase this issue from your making, but if your printer doesn't have that function, a bit of blue painter's tape can do wonders for friction.
If that's not enough, try a stick of craft glue, ABS slurry (acetone + ABS offcuts painted over the bed), or even a light coat of hairspray. Keep trying until you hit on your holy grail adhesive.
Your nozzle is clogged.
If your printer is clicking and no material is being extruded, you probably have a clogged nozzle. Get your hands on some guitar wire and give this a go: heat your hot end and slide the wire into the nozzle, gently scraping it out from the inside.
The guitar wire is soft enough to prevent scratches but firm enough to nab those little hardened pieces. If the problem persists, add a relevant solvent to the mix and soak your nozzle overnight (e.g. ABS dissolves in acetone).
If clogs are a frequent issue, rethink your nozzle height or print temperature - the calibration of either could mean your material is cooling too fast or heating too high up inside.
You're expecting perfection.
If your print hasn't turned out exactly the way you wanted, don't throw it out right away! Every 3D printing pro has a drawer full of sanding, snipping, filing and filling tools at hand,
Post-processing isn't just normal, it's necessary, and an ideal way to prep your prints for flawless painting, molding, or vacuum-forming. If removing masts or clipping off excess, try anything from nails scissors to pliers, electric sanders to abrasive sheets. Experiment!
You're going it alone.
No 3D printer is an island. We're not quite in the plug-and-play era yet, so good support from other makers will give you serious problem-solving and inspo benefits.
A maker community likeSimplify3D,r/3Dprinting,orthe Ultimaker fanscan collaborate and advise on common (or not-so-common!) issues. Give them a try.
Got 3D maker tips or a problem you just can't crack?Hit us up- we'd love to hear about it.
Let's have a chat
Let's chat about possible applications or any other ideas or questions you might have. Book a call with a member of our team below.
Find a time
Submit a question
Want to know more? Send us a question and we'll get back to you as soon as we can.
Ask now