3D printing for patisserie and a new type of chocolate...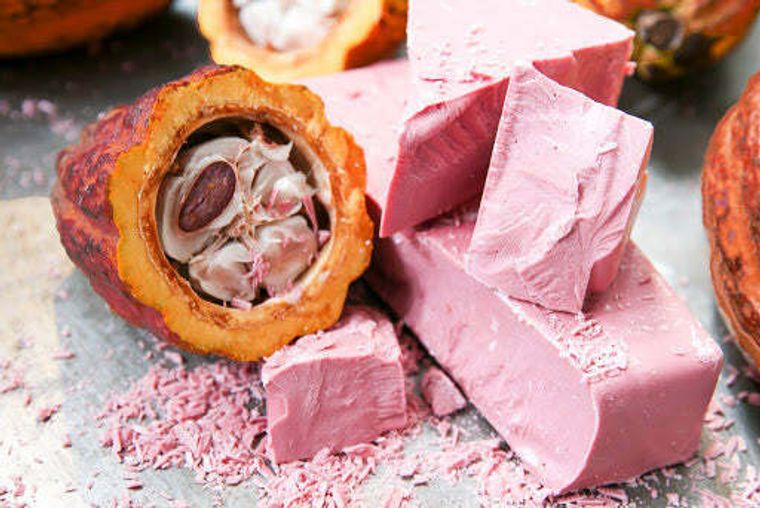 Yep, a new type of chocolate is about to join white, dark and milk. Team Mayku love seeing the creative application of 3D prints and other maker tools, so today we're marveling at incredible edibles.
Dinara Kasko lives and works in the Ukraine, but her patisserie work is starting to take her all over the world. Astonishingly, Kasko has only been baking for five years - and scrolling back through her incredible Instagram, you can see a steep learning curve happen in real-time.
After eight years as an architect, Kasko was hungry for a new creative project using modeling and geometry in a totally unexpected way. She posts detailed videos and captioned photos to her 500k+ followers, showing us all how maker tools enhance and inform her techniques.
Kasko was invited to showcase her work at the unveiling of the new, fourth kind of chocolate in Shanghai. An R&D team based of out of France and Belgium (of course) have finally cracked the Ruby bean, figuring out the process of creating a fruity pink chocolate with no added berry color or flavoring.
For the unveiling and lucky first-tasters, Kasko used Grasshopper (it's free!) to create a single silicon mold comprising 81 swirled pyramids, all unique in shape. After setting Ruby chocolate mousse inside the printed mold, Kasko covered each one with another layer of Ruby from a spray gun.
Although her patisserie is events-only right now, you can get Kasko's molds on her website - or why not think outside the baking box and try something of your own. Just make sure you show Team Mayku!
Ruby chocolate isn't available on the shelves just yet (watch out for it by mid-2018), but in the Mayku office we're extra excited to see what the Welsh chocolatiers (and FormBoxers) at Nom Nom can do with it - they've been keeping us in tasty bars for months.
Let's have a chat
Let's chat about possible applications or any other ideas or questions you might have. Book a call with a member of our team below.
Find a time
Submit a question
Want to know more? Send us a question and we'll get back to you as soon as we can.
Ask now