Get started with 3D forming
Take a look at the resources below to help you create incredible things with Mayku machines.

FormBox projects
Step-by-step videos demonstrating how to create incredible things with the FormBox.
Browse the project library

Mayku Teach
Using Mayku to educate? Access STEM projects, challenges and lesson plans.
Access Mayku Teach
Documentation
Manuals & Certificates
Support
We're here to help

Sign up to our newsletter
Sign up for stories, tips and news to help take your molding, making, and prototyping to the next level.
See what others have made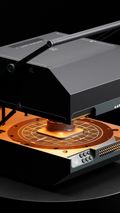 View more on Instagram
Talk to an expert
Let's chat about possible applications or any other ideas or questions you might have. Book a call with a member of our team below.
Find a time
Submit a question
Want to know more? Send us a question and we'll get back to you as soon as we can.
Ask now